Monstergetdown just unveiled the Make You Feel It EP on mau5trap and it's full of tech house goodness.
---
One of the artists on mau5trap who has continually left a lasting impression with his productions and performances has been monstergetdown. Rising through the ranks of the scene, this LA-based artist has been carving out his own space on the label with some quality tunes like "boui" and "Sanctuary" while also taking the stage during mau5trap takeovers at Beyond SoCal and Ultra Miami this year.
Now, he's released an EP for listeners to dig their teeth into dubbed Make You Feel It that will surely have you grooving away. Featuring four tracks in total, this tech house offering shows off some of monstergetdown's best work to date. Stream the release on Spotify below and don't sleep on his set when he heads to EDC Las Vegas this May!
Listen or download the Make You Feel It EP on your preferred platform, read on for my take on the EP, and let us know what your thoughts on the release are in the comments!
Stream Monstergetdown – Make You Feel It EP on Spotify:
---
Kicking things off with the title track "Make You Feel It", monstergetdown will have you grooving away to the infectious beat.
We've been moving to this one since it first was available to listen to ahead of the full release. The short vocal exudes the confidence of the track stating "I'm going to make you feel it" which starts slow but continues to get twisted, chopped, and echoed throughout.
Within the first seconds of putting "Knock" on, you'll be whisked away to a tropical, jungle-filled paradise as the infectious drums carry you to a state of house music bliss. This song is the perfect addition to any playlist for your next pool party or chillout session as it blurs the line of vibing out and grooving away to the beat.
"Sometimes" progresses forward with similar vibes as the previous tune but packs a punch its own way with the sole lyric booming "sometimes I have to remind myself that I don't have to do what everyone else is doing". A straightforward mantra that all creators can resonate with as it can be difficult to go against the grain.
The EP also closes with a remix of "Make You Feel It" by Jay Robinson who gives it a spin and adds a classic house feel with a touch of bass while also altering the vocal to add some extra impact as well. Overall, this is a solid collection of tracks from monstergetdown and the prominent tech house sound has us craving for more from him like this in the future.
---
Monstergetdown – Make You Feel It EP – Tracklist:
Make You Feel It
Knock
Sometimes
Make You Feel it (Jay Robinson Remix)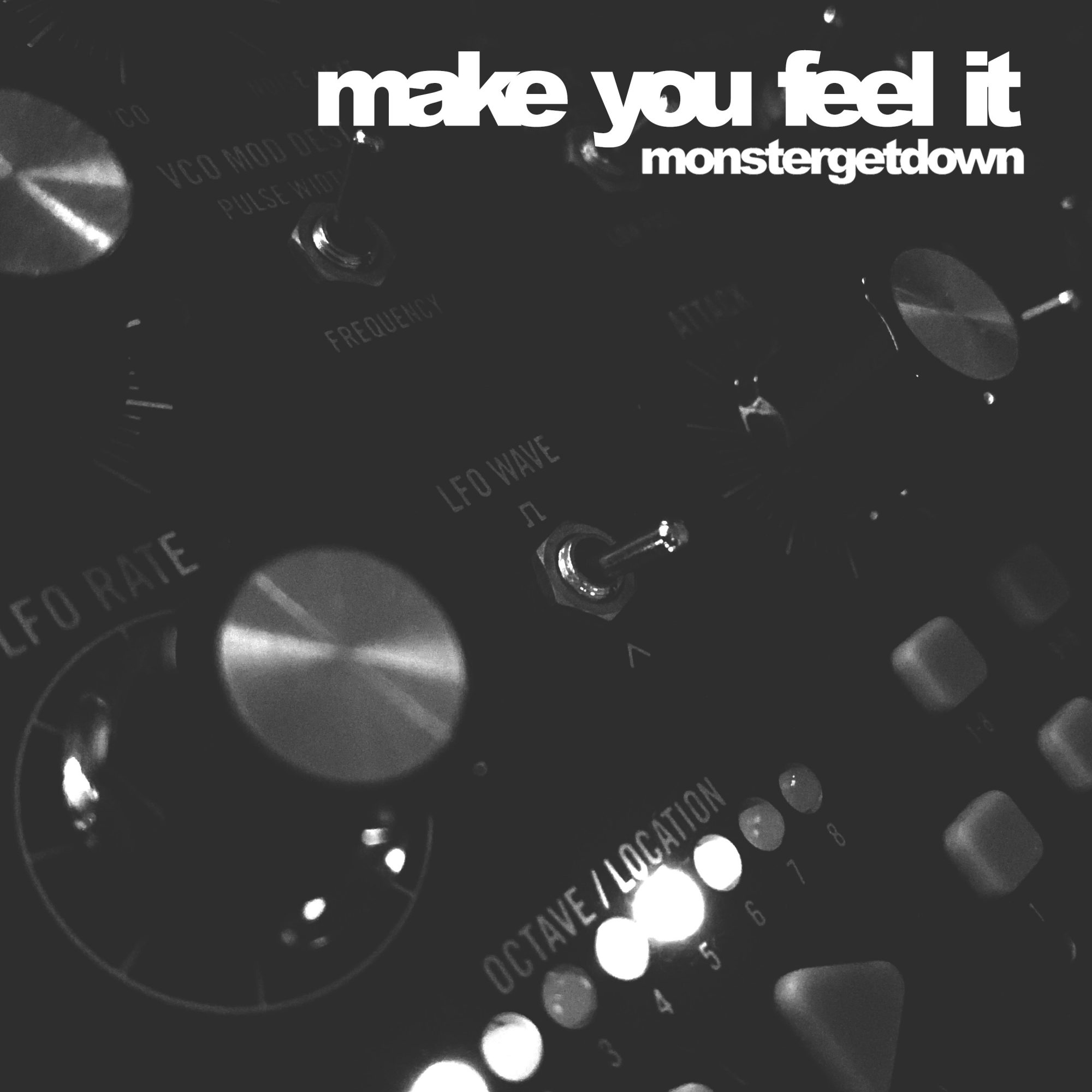 ---
Connect with Monstergetdown on Social Media:
Facebook | Twitter | Instagram | SoundCloud