Enamour finds his way back to Desert Hearts Black and shakes us to the core with a three-track mind melter, Reality Is Poison!
---
Desert Hearts Black has obtained a gem of an artist, Enamour, for the latest release on the label. Just take one gander at "Life In The Machine" and becomes crystal clear that the DC-based producer belongs on the imprint known for sending us straight into a sub-dimension while dishing out the thrills and chills on the dance floor. Today, Enamour turns the page on a new chapter, unleashing his debut EP on Desert Hearts Black in the form of Reality Is Poison! 
This is an EP worth every second of your time as it features three sensory-stimulating tracks that will send your brainwaves into overdrive; "Selva Machine," "Reality Is Poison," and an extra special remix of the title track from Dance Spirit. As an artist who is constantly reinventing himself, Reality Is Poison enhances Enamour's future-forward melodic charisma, building the mood through brooding atmospheres and razor-sharp detail. Those who experience the energy force will leave with Enamour's haunting spirit attached to their soul. 
Purchase your copy of Reality Is Poison on Beatport, stream below and continue on for my take on the EP!
Stream Enamour – Reality Is Poison on Spotify:
---
Close your eyes, take a deep breath, and let "Selva Machine" guide you down the rabbit hole.
As we dig deep into the late-night shenanigans I imagine that "Selva Machine" would be the one to lead us into the haunting twilight hours. That moment just before dawn when the world seems to be locked in a standstill quickly appears in my mind. All that surrounds us is the chug of the rhythm that paves the road for the arrival of the tribal drums.
The track finds its sweet progression and Enamour makes way for what I call eerie accents of the avian type, adding a little magic to the darkness that saturates the night sky. Sparkling synth lasers promote an ever-growing sharpness in tone, flooding throughout the soft essence of "Selva Machine" before we get swept up in a tornadic wind of sound reverberation. It's a moment you won't see coming but when it does, your brain will certainly appreciate it.
"Reality Is Poison" is as equally magical and twice as haunting as its sister track.
The musical experience that Enamour has created for us using non-vocal tracks like "Selva Machine" and "Reality Is Poison" allows us the freedom to escape into our imagination. And so, it is time to completely disengage from reality as we move deeper into the groove. This offering has a bit more flair when it comes to the auditory accents and so I find that I am drawn to it like a moth to a flame. Hypnotized by the vibrant changes around every corner as the melancholy bassline allows my mind to ease through the madness.
While that is all fun and games Enamour wants to bring the chaos full tilt, so he integrates a gritty low octave growl that I can feel from the top of my head to the tips of my toes. The most exciting moment occurs when the bassline evaporates into thin air, leaving behind nothing but elongated synth notes and a tempo that seems frozen in space and time. When the beat drops back in, the gates to the underworld crash open allowing us to shuffle our way down to party with the dark forces of the universe.
What's a great EP without a remix to set our gaze upon and so, we look to Dance Spirit for a little twist.
Defined as a duo dedicated to the attainment of subconscious harmony through rhythm, timbre, melody, and movement, Dance Spirit definitely has the goods to breathe new life into "Reality Is Poison." With that at the forefront of my mind, it is now time to embark on a journey full of spritely fantasy and trippy whimsy. There is an incredible amount of detail to be enjoyed in this remix while as a whole it remains minimal and devilishly dark. 
One of the most intriguing character traits appears as a disjointed vocal loop. It delivers a creepy vibe you can feel all around you. I have no idea what the entity is saying but I can't help but put the track on repeat to see if I can decipher the code. In fact, at some points, I swear an alien is going to come crawling out of my speaker. The gritty undertone is wildly unsettling and for that, I give Dance Spirit two big thumbs up for their otherworldly translation. Definitely give this one a listen!
---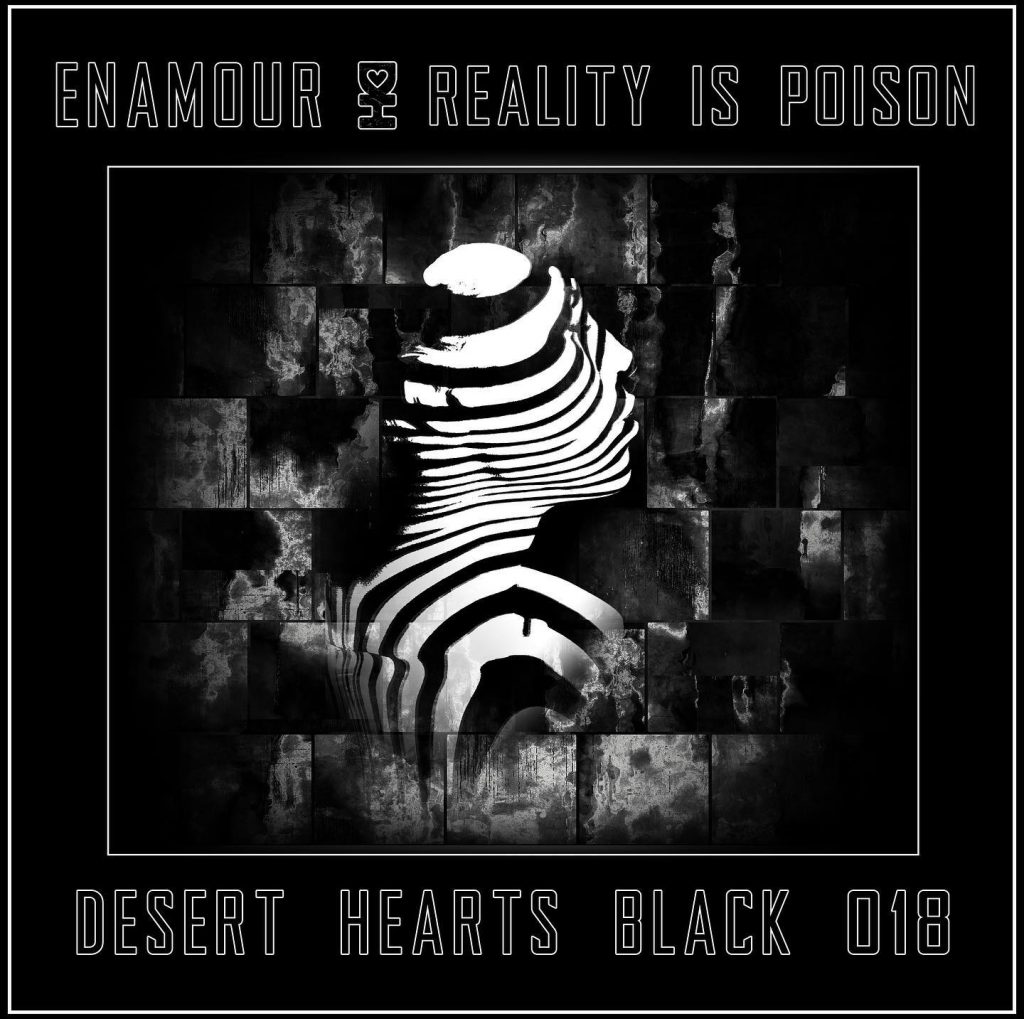 ---
Connect with Enamour on Social Media:
Website | Facebook | Twitter | Instagram | SoundCloud