Steve Bug sat down with us to chat about Never Ending Winding Roads, new endeavors, and a touch of history.
---
Steve Bug is an artist that has helped shape the game for nearly three decades after coming up in the German underground scene that allowed him to study and perfect his sound under the expansive techno and house umbrella. His label Poker Flat is highly respected by major industry leaders across the globe and celebrated its 20th-anniversary milestone in 2019. In addition, he has developed a sublabel called Sublease that places a magnifying glass on the deeper side of the dance spectrum.
While this year may have been tragic for the music industry, nothing could slow down Steve Bug for even a second. While boasting of five album releases to date, he can add one more to the list as Never Ending Winding Roads has officially arrived! And because he loves his craft more than anything in the world, he has taken his sound to the Podcast realm and even opened up a Masterclass for his fellow beatmakers in order to spread his musical message further than ever before.
With such a positive outlook and an expansive history in the scene with a discography full of dance floor gems like "I Hear You," "Different In Detroit," and "Not In Vain," we just had to sit down and have a chat with the man behind the music. So sit back, relax, click play on the album below, and continue on for our interview with Steve Bug!
Stream Steve Bug – Never Ending Winding Roads on Spotify:
---
First and foremost, thank you for taking the time to chat with us, Steve Bug. You just released your sixth studio album, Never Ending Winding Roads. With such an intriguing title, I am curious to know how the inspiration of the title translates into the body of work?
I love choosing titles that leave room for imagination. Maybe that translates to the music, but it is leaving room for imagination as well.
While all of the tracks on the album are very personal, are there any specific tracks that grab you deep in your soul? If so, what is the story that it tells?
All the tracks reflect parts of me and my mood during the writing process. It's hard to pick one. I do like to listen to the whole album in one piece, and I like the emotional ride it takes me on. Not sure it works for others the same way, but I hope it does.
When getting started on a new track in the studio, what does your workflow look like? Do you have a specific thought process when translating your ideas to sound?
Not really. Things simply do fall in place while experimenting with sounds, synths, plugins, drums, etc. There is not a repeatable process. Sometimes the first thing I have is the bassline, sometimes it's the chords, sometimes the groove. But what I like, which direction the track goes, and what I continue to work on is deeply based on my mood. It's hard to explain. I don't visualize a final product, I just take step by step, and finally, in the best case, I end up with a cool tune.
Minimal house, techno, breaks, deep house, tech house. One could call you a brilliant multi-dimensional producer who epitomises the sounds of the underground. Why did you choose to NOT hold yourself inside a one-genre box and what would you say to those who are afraid to move outside of their comfort zone?
Why would someone want to stay in a one-genre box when working on an album? It's one of those moments where we as electronic music artists can really explore other worlds. I love being able to experiment with sounds and grooves, I've always loved to. But it's rather difficult when working just on a single release, which is usually more focused on the dancefloor.
In general, I think it's rather boring to think in boxes as an artist. If it comes naturally that you're riding one genre, go for it. But if you have to hold something back to avoid crossing genre borders, you should be on alert. Creative freedom is something that's often forgotten in dance music: many artists focus only on what's hip at the moment.
Even if you only focus on getting popular, remember that really great tracks, those that truly stand out, usually do sound different than the rest. And the people behind those tunes are usually the ones that breakthrough. If you're in it for longevity it's also great to surprise people with something they wouldn't expect from you. And if you're doing it just for the love of the music, you have no reason to put yourself in a box at all.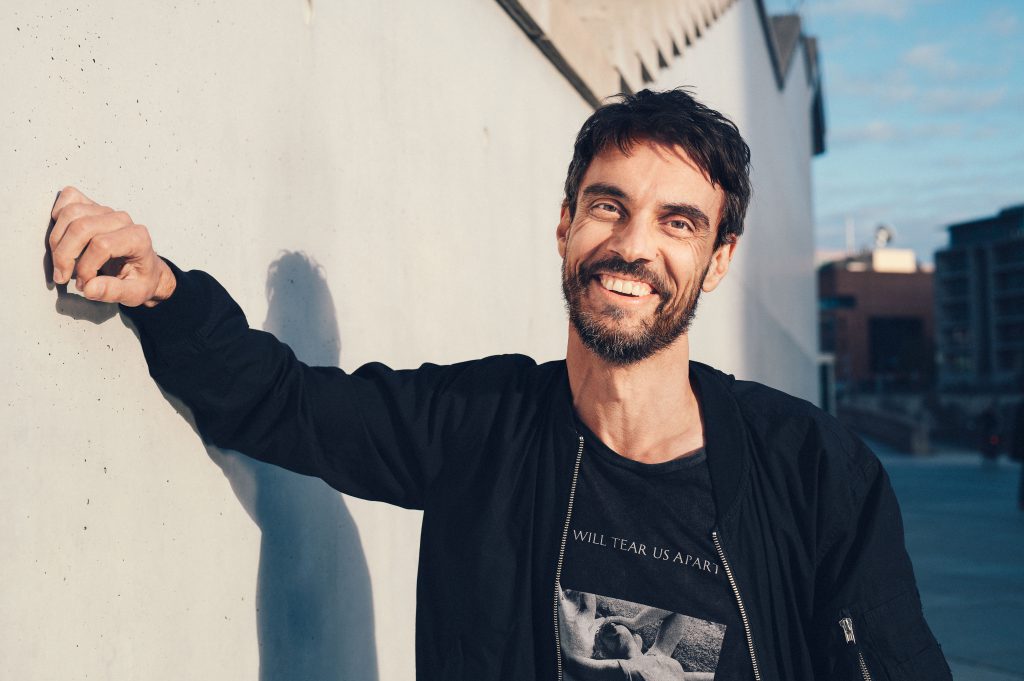 So here we are in the midst of a world tragedy as the pandemic continues to rage. Since the dance music scene is at a standstill, I feel like we should get nostalgic. Coming up in the German techno and acid house scene what are a couple of your favorite memories as both a fan and rising star?
When thinking of the very early days of experiencing house music, it all comes to those many crazy nights at the Front Club in Hamburg. Till today I would say, it had the best layout I've ever seen. The very simple, but effective lighting added so much hysteria to the music that was coming out of the speakers.
The dance floor was a room of its own, with the deejay playing in a small room in the corner behind a darkened glass, so that if they turned off the lights on the dancefloor, it was pitch black. Then they had "danger" signs in the middle of all four walls that would flash, then the whole walls would be lit up, so it was rather bright for a second… in-between simple police-lighting that was hanging upside down from the ceiling when tracks with sirens or similar were playing.
The other light effects were done by quick starter neon tubes in different colors. I haven't seen anything that has been even close to this. And the music did the rest. All those house classics mixed together with acid tracks, high energy music, and some electronic body music. This, combined with the incredibly well-chosen crowd, brought so much into the scene. Crazy outfits, hairstyles, makeups, and the pure energy these people were bringing. They didn't want to be entertained, they were a part of the entertainment! Celebrating their lives, trying to dance a working week off on a regular basis.
When it comes to one of my favorite memories as an upcoming deejay, it is my first gig at the Love Parade in '92 at the official after-party in a huge warehouse. My DJ partner Jens Mahlstedt who I played with every Friday at our club in our hometown, invited me to share the stage with him.
I played the first part of our set, and I was only deejaying in public for about a year or so, and I had never played for such a big crowd. The first record I played had a rather long intro, and I remember standing there, looking at the people, waiting for the first bass drum. I counted every second, but the intro seemed to never end. I almost had a panic attack, but finally, that kick came in, and the whole room started to dance and scream. Such a relief! It was a never forget moment.
As someone with decades of experience, you have seen the ebb and flow of the industry's evolution. Once the pandemic comes to an end, do you feel that the industry will be able to effectively bounce back? What do you think that process will look like and what should we be prepared for?
It's really hard to say, firstly because we still don't know for how long it will be impossible to run a proper club night or a bigger festival. Secondly, because the industry was happening on a much bigger scale than ever before. This pandemic will for sure change the electronic music industry for years to come. We already lost some clubs that have been institutions for many years, and the longer this takes, the more we will lose.
The governments in most countries don't seem to understand the financial and cultural importance of these venues. But besides clubs and festivals, many workers in our industry, including deejays, have already taken new jobs or are searching for new jobs to be able to pay for their rent and food. Some of these well-experienced people might never come back afterward.
And I can only imagine what the big festivals are dealing with. I am sure that electronic music and dance events will be a part of our future, but how different this future will look from what we know, depends on how long it will take to re-open.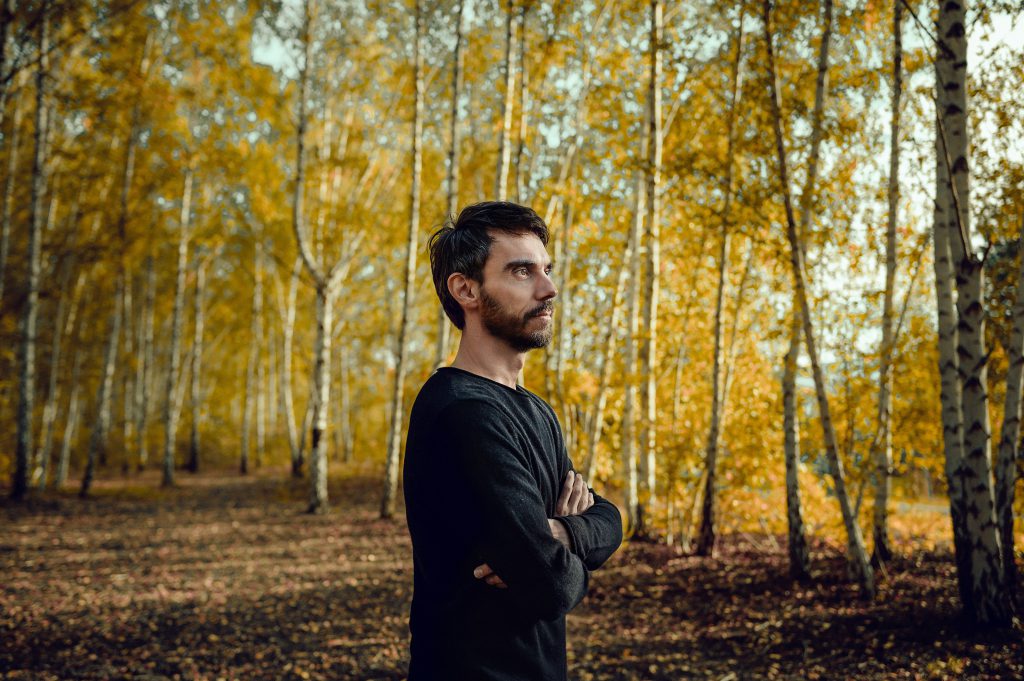 How has quarantine affected you on a personal level, and for the artist who is struggling, what advice would you give him or her?
It's the first time since I started deejaying almost 30 years ago, that I have stayed in the same place for such a long time. In the beginning, after the first lockdown, it felt great somehow, experiencing "normal" weekends for the first time. Being able to spend time with friends, or the family. Things that did come up short over the years.
That somehow did boost my creative output a lot, but now, after all these months at home, and without any idea of when and how my life as a deejay will continue, it has been affecting me the opposite way. But I can already feel the creative juices flowing again. I have high hopes for the upcoming month.
My advice to struggling artists, if not financially, would be not to force it. Creativity comes and goes, try to do something completely different, go for long walks if you can, do some sports, read a book, or whatever makes you happy.
Among the chaos, there is still so much to be excited about. For example, you recently hosted your first ever masterclass! What inspired you to share your experience with the up and comer and what are your plans for future classes?
I think it is great to share the knowledge that one has built over the years. I am sure we will see this a lot more in the future. Many artists will share their knowledge through masterclasses or online tutorials. I just hope that in the end, the market will be way overflooded, and it will be hard for people to decide which product to buy. I will take it slow, but since this masterclass was in german only, and it still is unclear if it gets subtitled, I'd love to do one in English, so that more people could profit from it.
You also started your very first podcast series this year called, PLAY. For those who have not yet tuned in, what can listeners expect and what are you looking for when curating your guests?
This Podcast series is based on my former club night Steve Bug presents Play, which I held at Ipse club in Berlin, since 2017. I invited many artists, like Kittin, Laurent Garnier, Josh Wink, Rodriguez Jr, Mathew Jonson, Hannes Bieger, just to name a few, to join me behind the decks.
When it was finally clear that season 2020 will not be happening I decided to start the podcast series instead. This way, I was also able to expand the artist roster to people that haven't played at my night yet. Like for the club nights, I choose artists that I personally want to listen to, and that I think have a sound of their own. Artists who are able to create an atmosphere over a longer period, not just for a moment, by playing with different genres and energies. That's what I like to hear when I go out.
Finally, you have such an incredible discography that spans back through the '90s. For someone who is just now getting into the underground sounds, what is one track from your discography that you would tell them to check out first and why?
The most obvious one might be "Loverboy." It was the kick-start for my label Poker Flat and it is seen as a true classic. To me, it stands for a time, where I was working with just a sampler, just one keyboard, and my sound was still shaping up. But personally, I think that "Wet," for example, paints a better picture of what my sound today stands for.
---
Follow Steve Bug on Social Media:
Website | Facebook | Twitter | Instagram | SoundCloud | YouTube