Enhanced Records' pride and joy of progressive trance Steve Brian is back with a massive 14-track album that's an absolute scorcher!
---
Since first arriving on the scene in the late 2000s, Steve Brian has become a staple in the progressive trance realm and currently shows no signs of losing his crazy momentum. Songs like "Wait For Me," "Ultra Love," and "In Your Eyes" put him on the map as the well-known producer he is today. After his brilliant album Wanderlust, fans have been waiting patiently for his return, and his new album 1986 delivers that same feel-good sound that his fans have grown to know and love.
Related: Looking to immerse yourself deeper into the world of Steve Brian? Check out his Fall Frequencies mix to get a taste of his skills behind the decks.
Referencing back to the year he was born, 1986 is an adventure filled with playful sounds, colorful melodies, and driving beats. From retro sounds such as title track "1986" to the poppy melodies in "Damage Each Other," every song on this album showcases incredible songwriting skills that he brings forth with his releases. With the help of talented featured artists such as Matt Fax, Eric Lumiere, and Trove, the eclectic album is a venture into the vastly creative mind of Steve Brian.
From beginning to end, the album is a non-stop scorcher, sure to put a smile on all listeners' faces. Listen to 1986 on your favorite platform, and time travel with us as we go in-depth on this amazing album.
Stream Steve Brian – 1986 on Spotify
---
Brian wastes no time setting the feel-good mood with starting tracks "1986" and "Holding On," two that feature incredible and unique soundscapes.
Using retro synths and '80s-infused percussions, the aptly titled "1986" starts us off on a fantastic note. Light guitar notes and filtered vocals enhance the emotion, building into an insanely catchy melody. The chorus is drowned in major chords and poppy beats, making it impossible to not hum along to this toe-tapper. The song ends and seamlessly takes us to "Holding On," featuring the vocals of Nova Sky.
This optimistic track sings lyrics of hope and confidence. "I'll keep holding on. Even if I fall, I'll come back better" Nova Sky beautifully chants to this lovely melody. it really is a breath of fresh air hearing the bright synths come in, giving us a fresh euphoric feeling. These two songs back to back really give the listener a sense of what's to come, and it really only gets even better from here.
Released ahead of the album, "Damage Each Other" shines through while Matt Fax is brought in to help bring forth the insanely energetic "Another Youth."
This is where the album starts to really pick up the pace, delivering some of the best progressive tunes we've heard in quite a while. "Damage Each Other" features the vocals of Dannie Baylor and she really does knock this track out of the park. We're met with a light melody and lyrics of a seemingly problematic relationship – addiction, love, and blame are referenced here backed with growing synths to pack extra emotion in. The chorus is an explosion of sound with Danni Baylor signing throughout the bring. The song ends with an energetic final drop and gorgeous vocals to bring us home.
The incomparable Matt Fax is brought in bringing us the fantastic tune "Another Youth." This one wastes no time in revealing its zest, with supersaws right at the beginning, leading into an extended breakdown. A heavy bassline and light arpeggios are what makes this song so great, something Matt Fax has coined as his signature sound. Adding to this exhilarating journey is a riveting buildup ending with a wall of chords to give it that big room-feel as well.
Retro sounds return on "Butterfly Child" before "Somebody" plummets us into euphoria once again.
The light and fluffy "Butterfly Child" starts off with floating arps and chords, ending with some retro electric drums to bring in the first half of the song. It's groovy, fun, and a beautiful song that keeps a fantastic mood throughout. Feelings of flying through the air are evoked in this great track that carries on the energy that was set up by the previous ones on the album.
"Searching for somebody like me" Eric Luminere belts out during this scorcher called "Somebody." It goes back to that fun euphoric style Steven Brian has become well-known for producing. A grand buildup leading to a burst of major chords and melodies make this tune so easy to jump around and dance to, it's definitely a peak-time song to get the party going.
Keeping the energy up next are "August Nights", "Lake Street," and "To Get To You."
"August Nights" is another banger that cuts to a beautiful breakdown right from the get-go. The track is full of blaring chords leading into a massive drop, this trancey tune takes listeners into a completely different world. The ending flows well into the next as Steve Brian takes a turn down "Lake Street," with a groovy bassline, '80s synths, and a great beat to bop along to in tow.
The fourth vocal-driven song on this album, "To Get To You," features Rachael Nemiroff and Nathan Rux. This tune tales a tale of an undying love willing to go through anything and everything "To get to you." Happy chords are riddled throughout while Steve Brian emphasizes this feel-good release with vocal chops and loving lyrics. It's an upbeat and insanely catchy tune sure to get stuck in your head all day, and one of my favorites on the whole album.
"The 90s" mixes Chicago house vibes with trance, while "Hold You Down" is another banger blessing our ears once again.
On first listen of "The 90s," it's more than obvious that Chicago house legends were really channeled here. The driving beat, the bright piano chords, the vocal chops in the buildup – it's all very classic house sounding. Then, the drop hits and reminds us we're still listening to a trance track. Chords surrounding the piano and distorted vocals make this a fantastic mixture of both house and trance.
Michael Jo is brought to us next to bring on "Hold You Down" – a euphoric jumper of a song, sure to get everyone who comes within earshot of it moving their feet. Remember that signature heavy buildup into an explosion of sound we've heard before "Somebody" and "To Get To You"? That same style is brought right back in, providing that same "party all night" vibe that listeners will recognize and appreciate.
Toward the end of the album, Steve Brian wanted goes against the grain and embarks on a deeper, softer route to let the listener come down off this wild ride.
"Nepal" beautifully starts off at a slower tempo, with Brandon Mignacca going right for the breathy falsetto. The deeper house vibes soothe the listener with a laidback bassline and a sultry soundscape. Mignacca's voice comes in perfectly, and flows like a river into Trove's voice in "Lie To Yourself" – another perfectly crafted deep tune, seemingly sistered with "Nepal." Light vocals are prevalent until the end, with airy synths giving off a lustrous vibe for both songs.
"Us" is one of the most standout tunes in the entire album and takes a more ambient route. No beat, no buildup, no supersaws or heavy synths – nothing but piano chords, the incredible voice of Christina Carcamo, and silky smooth vibes. After all the power that was packed into this album, it's great to have a track at the end that lets us down off the high nice and easily. This is an outstanding end to such an invigorating right that this album has given.
1986 really is an adventure into the mind of Steve Brian and is a trip well worth taking.
Steve Brian has constantly shown us throughout his years of producing that he's dedicated to making incredible progressive trance and this album is one heck of an addition to the genre and his work. The musicality on 1986 is impeccable, the writing is excellent, and the vibe is overall just great. An absolutely wonderful album by an outstanding artist. Over 10 years in the game and Steve Brian is showing absolutely no signs of slowing down. We're excited to see more from him and can't wait to see where he takes his music career next.
---
Steve Brian – 1986 – Tracklist:
1986
Holding On
Damage Each Other
Another Youth
Butterfly Child
Somebody
August Nights
Lake Street
To Get To You
The 90s
Hold You Down
Nepal
Lie To Yourself
Us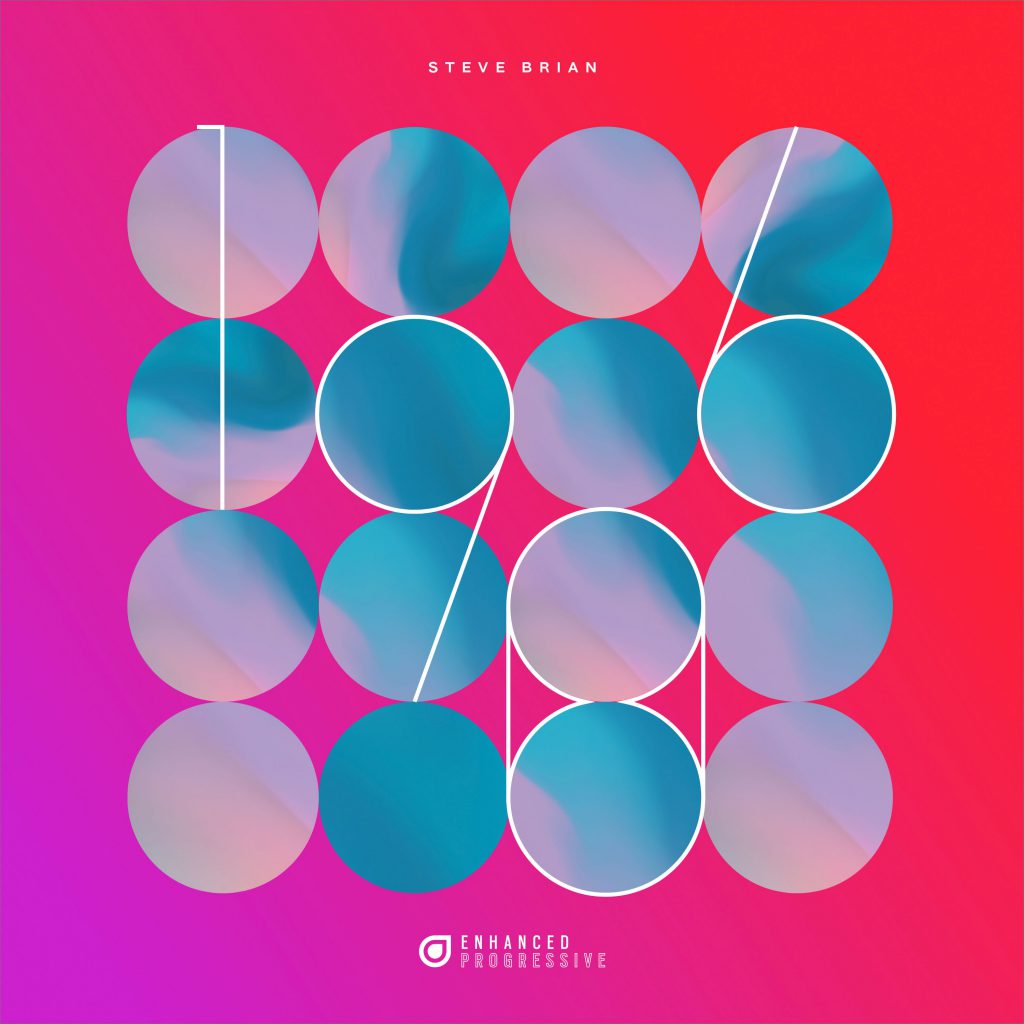 ---
Follow Steve Brian on Social Media:
Website | Facebook | Twitter | Instagram | SoundCloud | YouTube