RAM, Darren Porter, and Ciaran McAuley have curated three fantastic mixes for Nocturnal Knights' first Reworked & Remixed compilation.
---
When legendary trance artist RAM parted ways with former label Grotesque to head up Nocturnal Knights, his fans around the world wondered what surprises would be in store and if any of his previous series would carry over to the new imprint. Now, those who loved his Reworked & Remixed compilations can rest easy as it has returned in full force with a stunning, three mix edition to mark its debut on the label.
Out now for your listening pleasure, Nocturnal Knights Reworked & Remixed Vol. 1 features soundscapes curated by label head RAM, while also bringing forth two other artists who have been making waves in the scene: Darren Porter and Ciaran McAuley. Each artist took the time to let their creativity run wild as they unearthed unique cuts of classic tracks and new smash hits alike to leave a lasting impression on anyone who tunes in.
RAM kicks off Reworked & Remixed in style with a flurry of remixes that include his own cut of Tiesto's "Elements Of Life" along with others from the likes of Binary Finary, Talla 2XLC, and Ahmed Romel to name a few. Then, Darren Porter kicks things up a notch with a mix brimming with unreal remixes from artists including Paul Denton, Steve Dekay, and Dan Thompson as well as his cut of "Nothing Breaks Like A Heart." Last but certainly not least is Ciaran McAuley who offers up a solid offering of his own remixes of tracks like "Never Let Go," "Reach Me," and "Waterfall," while incorporating stunners from others like Solarstone and Will Rees.
Listen to the first volume of Nocturnal Knights Reworked & Remixed on Spotify below or your favorite platform, and read on to explore the full list of amazing remixes that have graced this compilation!
Stream Nocturnal Knights Reworked & Remixed Volume 1 on Spotify:
---
Nocturnal Knights Reworked & Remixed Volume 1 – Tracklist:
Disc 1 – Mixed by RAM
Tiësto – Elements Of Life (RAM's Fusion Remix)
Binary Finary & Kinetica featuring Audrey Gallagher – In Our Blood (XiJaro & Pitch Remix)
Art Of Trance – Madagascar (Alex M.O.R.P.H. Remix)
FKN featuring Jahala – Why (Rene Ablaze Remix)
C.M.R. – Lost Vision (Sam Laxton Remix)
RAM – Clockwork Orange (Ahmed Romel Remix)
Andrea Ribeca – Sogni Progressivi (Andrea Ribeca 2020 Riialto Radio Remix)
Talla 2XLC – The World In My Eyes (Metta & Glyde Remix)
Armin van Buuren & Brennan Heart featuring Andreas Moe – All On Me (RAM Remix)
Scott Mac – Damager 02 (Binary Finary Remix)
Goldenscan – Sunrise (Temple One & Daniel Kandi Remix)
Rene Ablaze & Tiff Lacey – Universe Undone (Sam Laxton Remix)
Ronski Speed & Lucy Saunders – Calm Before The Storm (BiXX Remix)
Flutlicht – The Fall (Richard Tanselli Remix)
Triple Concept – Tonetwister (Talla 2XLC Remix)
Ahmed Romel – Dystopia (Alex Di Stefano Remix)
Mario Piu – Communication (Indecent Noise pres. Raw Tech Audio Remix)
Disc 2 – Mixed by Darren Porter
Marcos – Cosmic String (Daxon Remix Edit)
Honan – Stormbreaker (Dan Thompson Remix)
Zedo & Roxanne Emery – The Second Time Around (Steve Allen Remix)
Flutlicht – Icarus (James Dymond featuring Jennifer K Remix)
Darren Porter – Spellbound (Steve Dekay Remix)
Daniel Skyver & Marcella Woods – Where Is The Love? (Kitcher & Taylor Remix)
Tastexperience featuring Sara Lones – Reach Out (Madwave Remix)
Raz Nitzan & Maria Nayler – Nothing Breaks Like A Heart (Darren Porter Remix)
Trance Classics & Maria Nayler – Silent Witness [Where We Belong] (RYDEX Remix)
Tenth Planet – Ghosts (Darren Porter Remix)
Kamaya Painters – Far From Over (Vision X Remix)
Vimana – We Came (Sneijder Remix)
Mark Norman – Overkill (Kriess Guyte Remix)
Billy Gillies – Buenos (Paul Denton Remix)
Hennes & Cold – Payback (Sholan Remix)
Disc 3 – Mixed by Ciaran McAuley
Motif featuring Hannah Magenta – Never Let Go (Ciaran McAuley Remix)
Markus Schulz & Adina Butar – In Search Of Sunrise (Solarstone Pure Remix)
Paul Oakenfold featuring Lizzy Land – Waterfall (Ciaran McAuley Remix)
Origin – Wide Eyed Angel (Paul Pearson's Eternal State Remix)
BT – Flaming June (Dan Thompson Remix)
First State – Reach Me (Ciaran McAuley Remix)
André Visior & Kay Stone – Sunrise (Ciaran McAuley Remix)
Ciaran McAuley – In Memory Of You (Ahmed Romel Remix)
Bryan Kearney & Deirdre McLaughlin – Open My Mind (Ciaran McAuley Remix)
Trance Arts, Kirsty Hawkshaw & Jan Johnston – Smoke (F.G. Noise Remix)
Flynn & Denton and Audrey Gallagher – Say My Name (Paul Denton Remix)
DJ Ton TB – Static Bullet (Stoneface & Terminal Remix)
Igor S – Airforce One (Will Rees Remix)
Ciaran McAuley & Clare Stagg – All I Want (Mark Sherry Remix)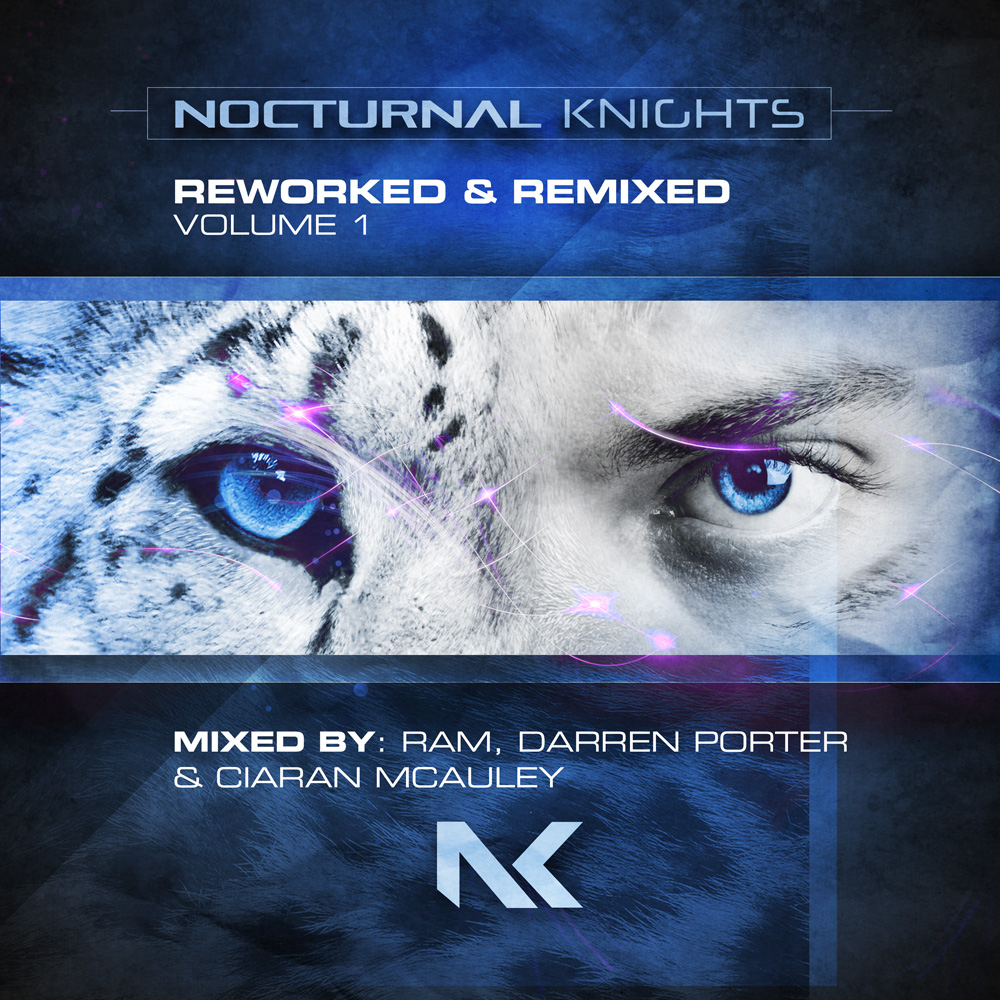 ---
Follow Nocturnal Knights on Social Media:
Website | Facebook | Twitter | Instagram | SoundCloud | YouTube