GRiZ and Wreckno deliver a fiery remix package for their fantastic track "Medusa" featuring J. Worra, NotLö, and more!
---
Year after year, GRiZ celebrates his love of the scene by delivering exclusive bass-fueled remixes, hosting one-of-a-kind events, and curating tracks that appeal to the diversified community of electronic dance music. This past summer, the multi-talented artist brought Camp Kulubanga to the virtual realm but the talk of the town came during LGBT History Month when GRiZ and Wreckno unveiled "Medusa."
Teaming up with Wreckno to deliver the spicy track and shine a light on the underrepresented voices of the LGBTQ communities, "Medusa" was packed with high energy, uplifting beats, and frisky vocals. Clearly made with the intent to get anybody out on the dance floor, the two have now breathed life back into the tune with a five-track remix package featuring artists who have put their own flair on the track!
GRiZ kicks off the remix pack with his provocative, yet overflowing banger packed with staggering bass lines and funky beats that will send any squad out to battle on the dancefloor. He particularly spikes the track with a soundscape that echoes an array of wubs and wobbles. As you flow into the second track, it hits you a bit different; Gioli and Assia grace the song with a deep house rendition that transforms it into an underground banger.
For those who are into distorted bass drops and electrifying lyrics, the Super Future remix is the one for you. He elevates "Medusa" into a spooky, yet electrifying track that will blow up the stage. NotLö puts her twist on the tune by slowing it down with a signature wonky soundscape that gives bass lovers the grime that they like, while J. Worra takes the track to the next level with quirky house notes and a lightened bass made for any neon show. We can't wait for what GRiZ and Wreckno will unveil next season, but until then be sure to listen to these fresh cuts.
Don't forget to download Medusa (Remixes) on your favorite platform and be sure to tell us which remix was your favorite in the comments below!
Stream GRiZ x Wreckno – Medusa (Remixes) on Spotify:
---
GRiZ x Wreckno – Medusa (Remixes) – Tracklist:
Medusa (GRiZ Remix)
Medusa (Gioli and Assia Remix)
Medusa (Super Future Remix)
Medusa (NotLö Remix)
Medusa (J. Worra Remix)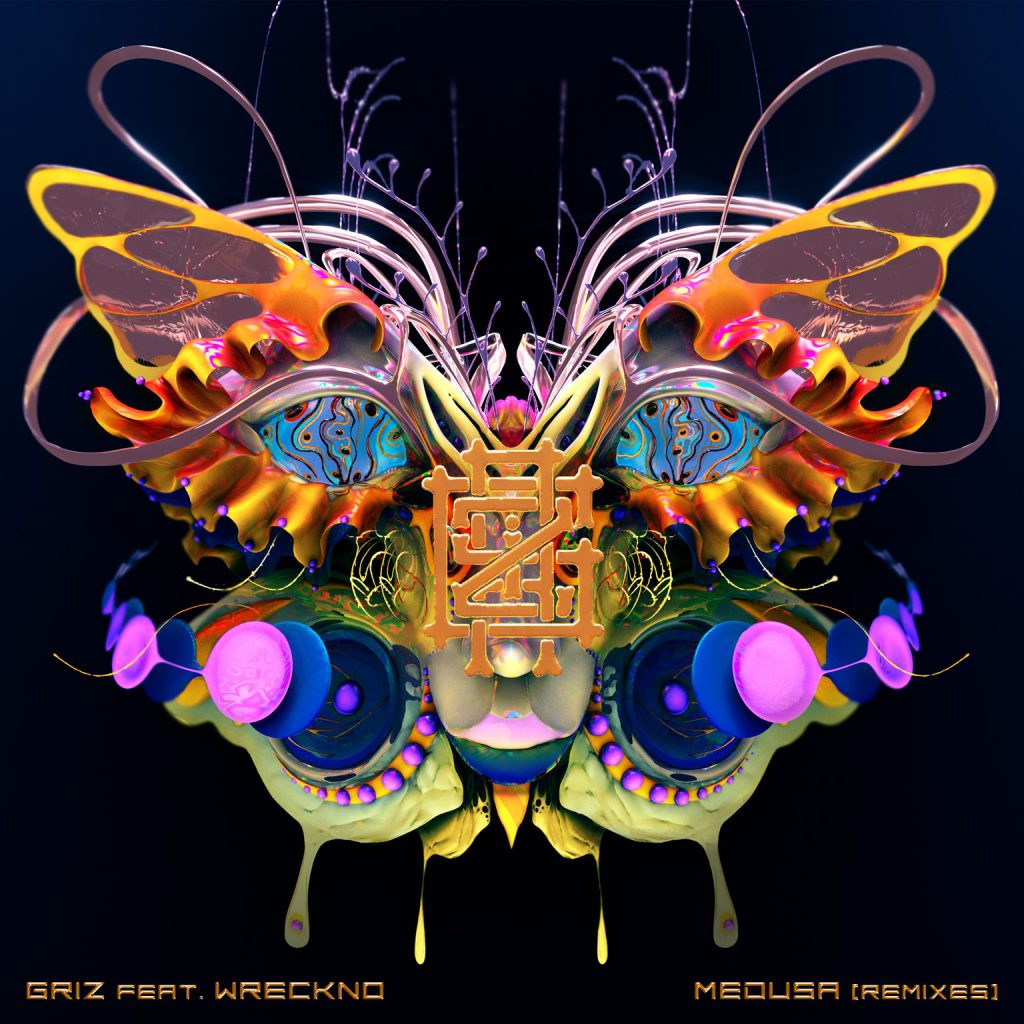 ---
Connect with GRiZ on Social Media:
Website | Facebook | Instagram | Twitter | SoundCloud | Spotify | YouTube
Connect with Wreckno on Social Media:
Facebook | Twitter | Instagram | SoundCloud