Netsky continues to reign over the world of drum and bass with Second Nature, including features from legends Sub Focus, Rudimental, and Hybrid Minds!
---
Marking his first release in over four years, Netsky returns with his latest studio album Second Nature out now on Hospital Records. Unless you've been living under a rock for the past decade, chances are this drum and bass artist has come across your radar at some point in time. From selling out the world's most prestigious venues to packing out festival crowds far and wide, Netsky has worked tirelessly to keep the genre at the forefront of dance music. 
Today, fans rejoice as Second Nature finally hits the airwaves worldwide. Eighteen all-new tracks including guest features from fellow drum and bass icons Sub Focus on "Destiny," Rudimental on "Blend," and Hybrid Minds on "Let Me Hold You." While this record is hands down Netsky's most substantial work to date, it is thanks to these legends helping hand in making Second Nature one of the best drum and bass albums in years. 
Second Nature is a return to the days that built Netsky's career. After teaming up with Hospital records over a decade ago, it wasn't until this past year that a plan came to light to put out another drum and bass album. However, this collection of tracks transcend just festival bangers and crowd-pleasers.
The latest album from Netsky, Second Nature, is out now on all platforms. Don't miss your chance to own this masterpiece on limited edition vinyl that can be purchased as well. Listen below and read on for my take on this release!
Stream Netsky – Second Nature on Spotify
---
Netsky puts his production abilities front and center and allows Second Nature to be listened to from start to finish without being overly abrasive.
Tracks like "Don't Care What People Say," and "Dreaming of You" are both excellent examples of Netsky's strength as a multifaceted producer. The former is a funkified bop that harkens back to sunny summer days in a world pre-pandemic. While the latter taps Netsky's more pop-driven production styles and radio-ready vocals from the incredibly soulful Elias offer a refreshing new sound from the drum and bass king. 
Yet, a drum and bass record wouldn't be complete without a bit of liquid, right? 
Enter "Everybody Loves The Sunshine" featuring Daddy Waku and Chantal Kashala. A shimmering and emotive liquid adventure perfect for those long summer days and top-down drives along the coast. The legendary Hybrid Minds leave their mark with a feature on "I Will Hold You," delivering a knockout punch of glimmering vocals and a well-refined bassline that leaves the drums in the spotlight. When the lyrics refrain, "when the weight of the world is on your shoulders, I will hold you," that is precisely what Netsky's music does for fans around the world. 
Joining the liquid party is Second Nature's most irresistible track, "Mixed Emotions." Hitting the airwaves back in August, this is Netsky at his best. A modern take on the sound that etched his name onto the global scene, this tune is a drum and bass masterpiece built for 2020. Not to be left out is always fantastic, Becky Hill on "Hold On." A blissed-out liquid dive into a hyper color dream world of drum and bass heaven. Netsky's ability to produce a powerful yet delicate beat behind Hill's vocals immediately sets the tone for the rest of the album.
But don't get it twisted; the real reason Second Nature is such a monumental release for drum and bass as a whole is Netsky's mastery of festival-ready bangers.
Netsky douses a majority of this album in his hard-hitting, grimy basslines that command attention. Tracks like "Broken Bottles" and "Float" are all locked and loaded for dance floor destruction. Each track contains Netsky's signature snares that are sharp as knives and one of a kind hi-hats that are sure to send you an infectious groove down your spine. However, a clear standout is "Blend," featuring the always excellent Rudimental, a gritty and hard-hitting track that's steeped in a funky horn section and a grooving bassline. It's an irresistible collaboration. 
Without a doubt, "Destiny" featuring the legendary Sub Focus steals the show. These two artists have been monumental in curating my deeply rooted love for all things drum and bass. This song evokes a passion from within that defines why I fell in love with these two artists from the beginning. Powerful synth leads, a driving kick drum, and an insatiable drop will have you two-stepping around your living room dance floor in no time at all. 
I can never fault an artist for trying new things and expanding their musical horizons from time to time. However, it feels great to have Netsky back in the drum and bass realm. 
Second Nature comes as a massive success for the seasoned producer and a welcome return to the sound that defined his career. A refreshing reminder that drum and bass is here to stay and this album may very well be a turning point for the genre as a whole for the better. Even if you've never been big on drum and bass itself, the dynamic range that Netsky achieves in Second Nature should be on everyone's must-hear list. 
---
Netsky- Second Nature – Tracklist:
Hold On Ft. Beck Hill
Mixed Emotions Ft. Montell2099
Destiny Ft. Sub Focus & Jozzy
I Choose You
Broken Bottles
Blend Ft. Rudimental & Afronaut Zu
Let Me Hold You Ft. Hybrid Minds
Look At Me Go Ft. Daren Styles
Dont Care What People Say
Complicated
Free
I See The Future In Your Eyes
Waiting All Day To Get To You
Power Ft. Urbandawn
Float
Dreaming of You Ft. Elias
Everybody Loves The Sunshine Ft. Daddy Waku & Chantal Kashala
Basic Instinct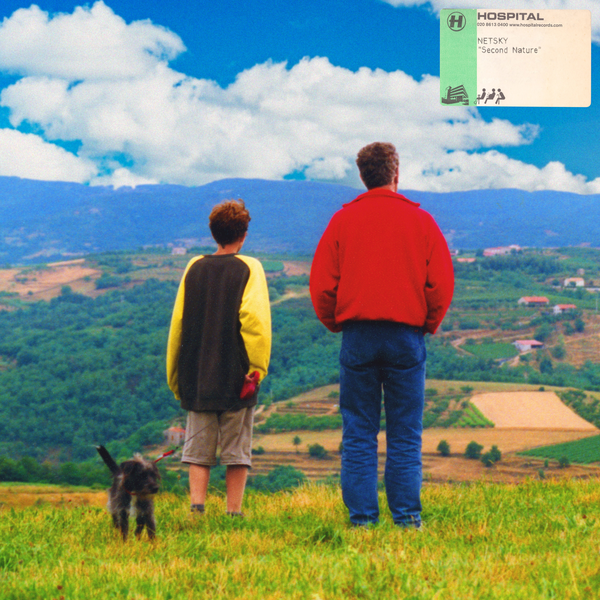 ---
Follow Netsky on Social Media:
Website | Facebook | Twitter | Instagram | SoundCloud