Netsky releases "I See The Future In Your Eyes" on Hospital Records, his first release with the label in six years!
---
When Netsky and Hospital Records teamed up to release the Netsky EP back in 2010 fans immediately recognized the Dutch producer as a force to be reckoned with in the drum and bass scene. With tracks like "Pirate Bay," "Iron Heart," and "Let's Leave Tomorrow," the debut project struck a chord with fans worldwide. Now, after a six-year absence from the label, Netsky is back with "I See The Future In Your Eyes," the lead single from a brand new project with Hospital Records expected to drop later this year. 
Since joining Hospital almost a decade ago, Netsky has become a household name. His BBC Radio One Essential Mix earned a nomination for a mix of the year in 2010, and he's headlined prestigious festivals such as Tomorrowland and Ultra Music Festival. Netsky continued to make strides in the dance music community after leaving Hospital in 2014 with plenty of releases and stellar performances.
Now, Netsky has returned to Hospital Records and we couldn't be more delighted. "I have found myself naturally coming back to producing drum and bass," he says. "[It] made perfect sense to me to release it with the label where it all began back in 2010. I can't wait for everyone to hear what we've been working on, and I'm excited to kick it all off with this single."
If you enjoyed Netsky's previous releases on the label, then you'll definitely enjoy "I See The Future In Your Eyes." It's beautiful and melodic, with driving rhythms that inject tons of energy into the track. The complex synth lines intertwine perfectly over the beat as Netsky transports us right back to the heyday of drum and bass with this track. It's nostalgic, yet forward-thinking, a perfect combination for an industry titan making his long-awaited return. 
Listen to "I See The Future In Your Eyes" below (or your favorite platform) and read on to hear what Hospital Records co-founder Chris Goss had to say about working with Netsky once more!
Stream Netsky – I See The Future In Your Eyes on Spotify:
---
"I'm delighted to be working on a brand new record with Netsky, especially on the 10 year anniversary of his Hospital debut. Boris has always been family to us, and his music is a special feature of our (almost) 25-year-long catalogue… we can't wait to unveil his brand new drum & bass in the coming months."

– Chris Goss (Co-founder of Hospital Records)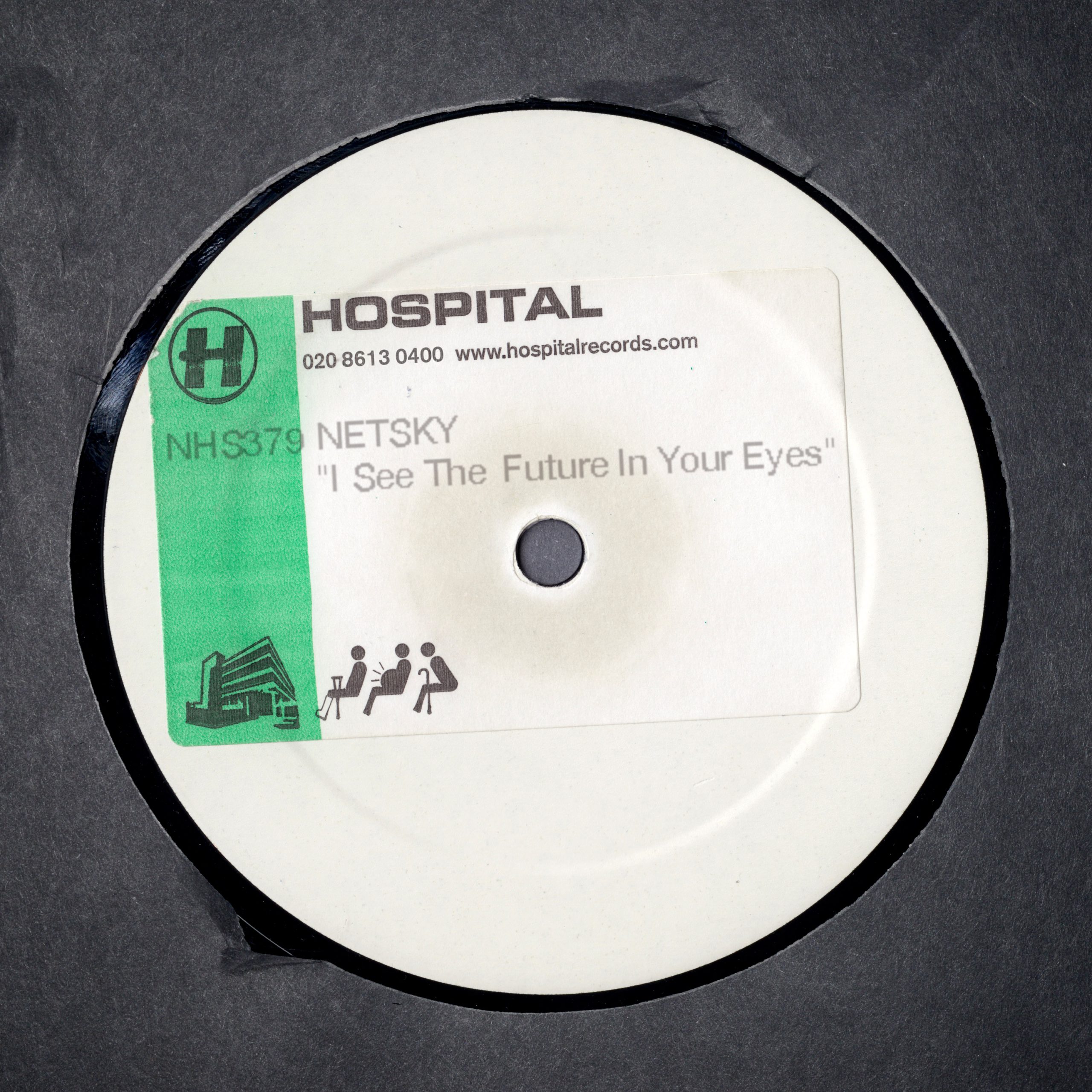 ---
Connect with Netsky on Social Media:
Website | Facebook | Twitter | Instagram | SoundCloud