CamelPhat solidifies their place amongst house music royalty with a flurry of fantastic tracks on their debut album Dark Matter.
---
CamelPhat has dominated the global house music scene since their massive single "Cola" with Elderbrook sent shockwaves onto dance floors worldwide in 2017. Over the years the duo further cemented their legacy by headlining some of the world's most prestigious festivals, selling out shows at iconic venues, and holding a residency in Ibiza, all while working with some of the biggest names in dance music.
During their time away from live shows due to the industry's ongoing shutdown because of the pandemic, CamelPhat continued their grind to create sensational beats that have kept their fans around the globe dancing away. Now, the duo climbs into the upper echelon of the scene with their phenomenal debut album, Dark Matter, proving once again that their mastery of production, as well as collaborative skills with others, reign supreme over everything they touch. 
Dark Matter is available now for streaming and download on all platforms with the physical version of the album being available on November 27 in the form of a limited edition triple LP that's available for pre-order. Listen to the debut album from CamelPhat below and read on for my take on the release!
Stream CamelPhat – Dark Matter on Spotify:
---
Dark Matter is a mind-warping adventure from beginning to end.
Throughout twenty-one tracks of house music mastery found on Dark Matter, CamelPhat guides listeners on a journey that is well worth taking. Some of the songs may feel familiar, as there are a number of previously released singles found within the album, but the two artists have also delivered some fresh cuts that further cement their place on top of the house music totem pole.
Dark Matter carries an intoxicating, high energy rush along with it, and tracks like "Inbetween The Lines," "Easier," and "Expect Nothing" put the power of their own production skills on full display. Yet, they couldn't achieve the greatness found on Dark Matter completely on their own as the duo's debut album is ripe with a star-studded list of collaborators who have graced a number of the tracks. 
Previously released singles like "Witching Hour" with Will Easton, "Hypercolour" with Yannis, "Panic Room" with Au/Ra, and "Be Someone" with Jake Bugg are all tracks that have captivated listeners. In fact, if there was an indication prior to the release of the album that it was about to be truly remarkable, any of these tunes would be easy to point to in hindsight. But there's plenty more in store on Dark Matter that left me stunned.
As we begin our journey into Dark Matter, the two artists ease us into the adventure with "Blackbirds," an ethereal leap into a blissed-out world featuring well-polished vocals from the one and only Leo Stanndard. The legendary Noel Gallagher also appears on "Not Over Yet" the anthemic, festival-ready tune that places Gallagher's vocals front and center. It's a truly iconic (and unexpected) collaboration, to say the least. Also, carving out his place is the always excellent Elderbrook on "Dance With My Ghost." The mellow-mood producer returns after "Cola" to up the ante and the energy for his contribution to Dark Matter.
Fellow dance music legend Skream leaves his mark on "Keep Movin'" featuring incredible vocals by Max Milner. A match made in heaven, Skream places his aggressive yet refined production ability on this dance floor weapon. As we move through Dark Matter, the always fantastic Eli & Fur arrange their golden touch on "Waiting" a tech-house laden banger perfect for those late night clubs. Eli & Fur are the ideal yin to CamelPhat's yang for a powerful UK collaboration that will light up dancefloors near and far.
Staying true to the dark and ominous energy that defines Dark Matter the duo then puts listeners in a trance as they build the magnetic strength on "Spektrum." This track includes breathtaking lyrics from emerging vocalist Ali Love and walks the line between trance and house while simultaneously creating a sound that is uniquely their own. 
A fantastic addition to Dark Matter comes in the form of three all-new "Dark Matter" edits of the iconic tracks "Cola," "Breathe," and "For A Feelin." While the duo could've simply placed the original tracks on the album, these reimagined edits take these fan favorites and flip them into a refreshing, yet familiar auditory experience.
Teaming up with Ukrainian powerhouse duo ARTBAT on "For a Feelin," the latest cut of the track makes it one of the strongest on Dark Matter. A rollercoaster of emotion as these iconic producers deliver raw, intoxicating energy with their drops, as well as blissful mastery of their vocals from Rhodes. And if you already loved "Breathe" with Cristoph and Jem Cooke as well as "Cola" with Elderbrook, these two reimagined edits will further deepen your love for the songs that have dominated speakers around the world.
During a time of so much uncertainty surrounding the industry we love so much, one thing is sure, CamelPhat will continue to keep dance music lovers grooving to the beat as they carry the torch through this dark time. From the first second of the album until the very last, Dark Matter stands as one of the best records of 2020 and is another tangible reminder of why this UK duo has achieved massive global success. 
---
CamelPhat – Dark Matter – Tracklist:
CamelPhat ft Leo Stanndard – Blackbirds
CamelPhat ft Jake Bugg – Be Someone
CamelPhat x ARTBAT ft Rhodes – For A Feeling (Dark Matter Edit)
CamelPhat – Inbetween The Lines
CamelPhat ft Yannis (Foals) – Hypercolour
CamelPhat ft Ali Love – Spektrum
CamelPhat ft Elderbook – Dance With My Ghost
CamelPhat – Easier
CamelPhat x Au/Ra – Panic Room
CamelPhat x Skream ft Max Milner – Keep Movin'
CamelPhat ft Lowes – Wildfire
CamelPhat x Elderbrook – Cola (Dark Matter Edit)
CamelPhat x Cristoph – Phantoms
CamelPhat ft Jem Cooke – Rabbit Hole 
CamelPhat ft Noel Gallagher – Not Over Yet
CamelPhat x Eli & Fur – Waiting
CamelPhat ft Jem Cooke – Carry Me Away
CamelPhat x Del30 ft Maverick Sabre – Reaction
CamelPhat x Will Easton – Witching Hour
CamelPhat – Expect Nothing
CamelPhat x Cristoph ft Jem Cooke – Breathe (Dark Matter Edit)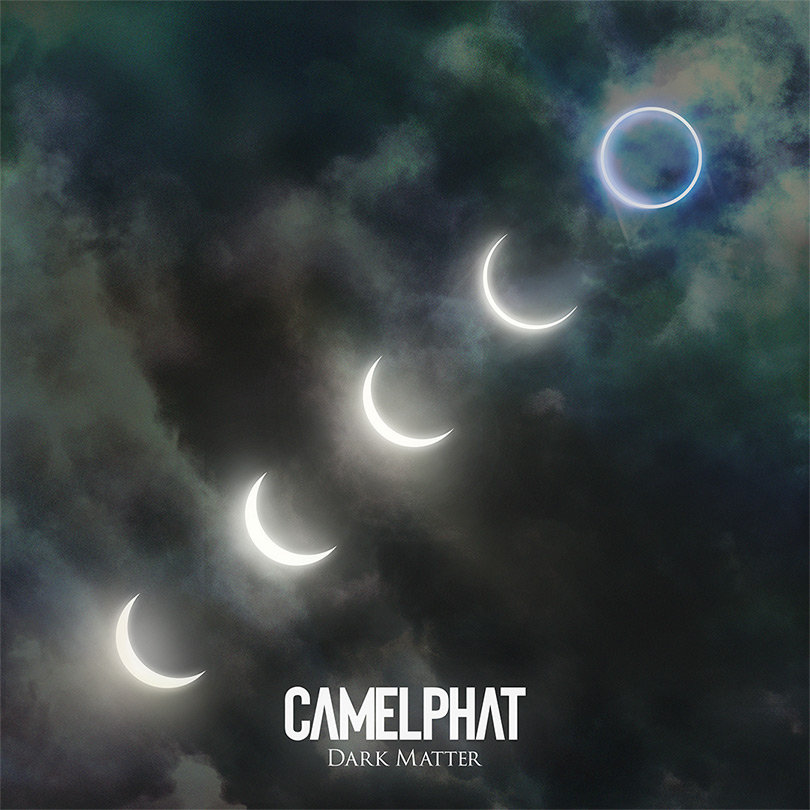 ---
Follow Camelphat on Social Media:
Facebook | Twitter | Instagram | SoundCloud | YouTube