RL Grime is saving spooky season this year with an exclusive livestream experience for the release of Halloween IX, and we're here for it!
---
RL Grime used the entire month of October to build up hype for his awaited Halloween IX mix. The Sable Valley head honcho streamed all of his previous eight Halloween mixes via Twitch starting from the moment spooky season began back on October 1. Each week, fans had the opportunity to tune in and re-live their favorite editions of the Halloween series all over again, and today is the day that RL Grime's Halloween IX is set to premiere at 5pm PT.
While 2020 has not been the year everyone imagined it would be due to the ongoing pandemic, RL Grime has still been working hard. Earlier this year he released the Sable Valley Summer Vol. 1 compilation that put the spotlight on up and coming artists such as Knock2, juuku, Heimanu, and Effin. Some of these artists were featured on the Halloween VIII mix last year, helping foreshadow their emergence on the label itself, so look forward to more fresh beats on Halloween IX.
This year, he's leaned heavily into the feelings many have experienced this year with theming that has centered around the Twilight Zone. While much of what's to come tonight remains a mystery, we can't wait to see what RL Grime has in store for us with this upcoming edition as each of the previous ones has been packed with amazing tunes and special guests.
Make sure to RSVP, follow Sable Valley on Twitch to stay up to date on announcements, and don't forget to drop a comment below with your thoughts on the mix. We'll update this post once the replay is available!
---
Watch RL Grime's Halloween IX on YouTube:
---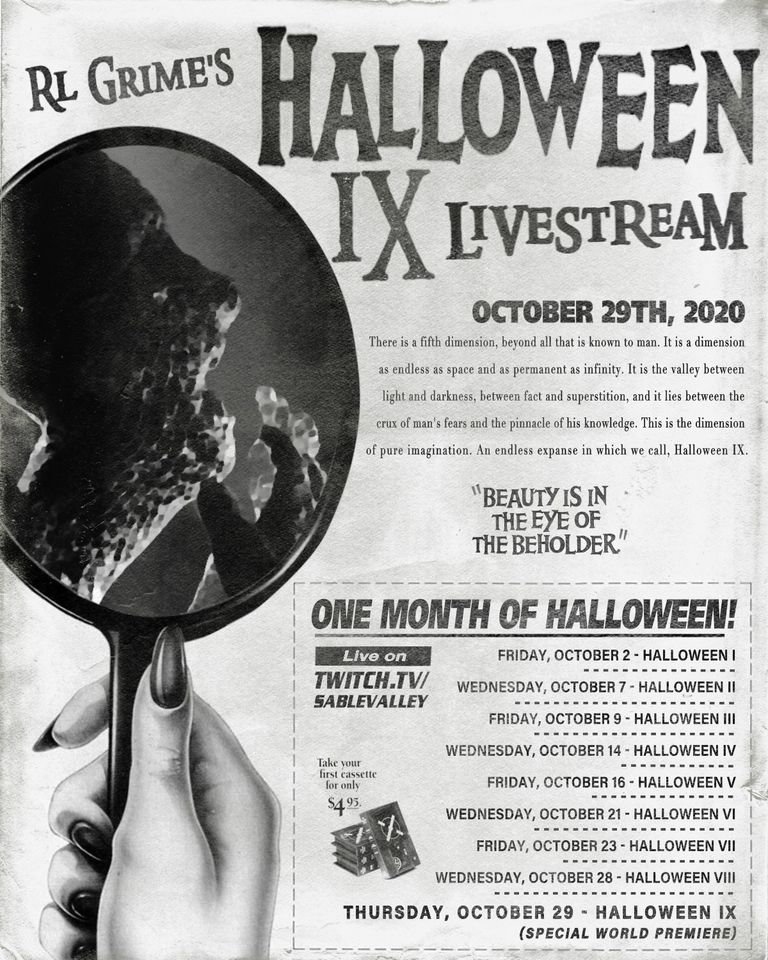 ---
Follow RL Grime on Social Media:
Website | Facebook | Twitter | Instagram | SoundCloud
Follow Sable Valley on Social Media:
Website | Facebook | Twitter | Instagram | SoundCloud | YouTube | Twitch