If you're someone with a "Wanderlust" soul, these five new tracks from Ivy Lab on Fidget are everything you'll need and more.
---
The iconic duo Ivy Lab is a name that needs no introduction to those in the drum and bass scene. These two have consistently put out tracks that have hips swinging like "Cake," which two years later still goes just as hard as the first time hearing it. This summer things had been quiet for the duo, but that did not mean that they weren't cooking up some new beats in the studio.
Last week, Ivy Lab announced there was plenty of new music in store for the end of the year, 15 tracks in total. All of which would be released as five different EPs spanning out over the final three months of the year. The first of those EPs is finally here and it was so worth the wait, because Fidget is going to have fans' hearts on fire.
Ivy Lab never ceases to amaze with their versatility in their sounds, and the five tracks on Fidget are nothing short of amazing.
The first track on this beautiful EP is "Ophelia" and it's absolutely gorgeous. This song is perfect to play while tucked away into the mountains, watching the rainfall outside while being completely at peace from all the worries of the world. The little water droplet, bell-like sounds that you can hear throughout the track give it that vibe. They really hit the feels with this one. Switching this up a little bit is the title track, "Fidget," which features that classic Ivy Lab sound mixed with some sweet, slow bass make this one incredible. You can bet you will hear this one played out at festivals all over when we have them back.
"Merlot" comes in with a beautiful piano as well as radio static noises that dance within the soul. Giving off those perfect LoFi vibes. Mid-way through you can hear some lovely and light vocals and Ivy Lab mix in subtle drums and nature sounds. You'll want to make sure you are enjoying a fine glass of merlot while listening to it. "Wanderlust" comes in right for the heart too, with bells and light vocals that are sure to give you goosebumps. This is the perfect track for those with a wild soul who are craving that escape from their day to day life.
Fidget comes to an end with "Baywatch 480p." Something about this track just fits perfectly to be the last one as it has those end of the day vibes to it, making it a solid addition to any sunset playlist. Ivy Lab did a beautiful job of capturing so many emotions with all the tracks on this. Cannot wait for their next two EP's, Fidget was the perfect way to start us off, we cannot wait to see how they bring this year to a close.
Show Ivy Lab all the love and stream/purchase Fidget on your preferred platform now, and be sure to tell us your favorite track off the EP!
Stream Ivy Lab – Fidget on Spotify:
---
---
Ivy Lab- Fidget EP- Tracklist:
Ophelia
Fidget
Merlot
Wanderlust
Baywatch 480p
---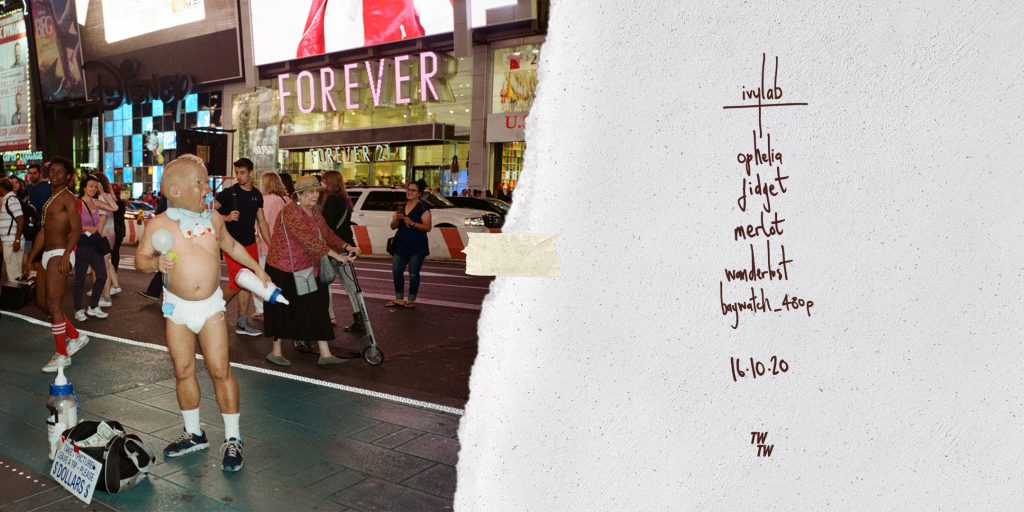 ---
Follow Ivy Lab on Social Media:
Facebook | Twitter | Instagram | SoundCloud | Bandcamp | Spotify