North London bass music duo Ivy Lab announced their second studio album, Death Don't Always Taste Good, and accompanying North American tour.
---
Forward-thinking bass duo Ivy Lab have been charting a meteoric rise in the scene over the last several years. After being named one of Mixmag's Top 10 DJs of 2015, they have moved from accomplishment to accomplishment. They released their debut album, Ivy Lab presents 20/20 Volume 1, on their own 20/20 LDN label in 2015 to huge fanfare, and since then have played sets at massive festivals from EDC Las Vegas to Glastonbury. Now, they have announced the release of their sophomore album, Death Don't Always Taste Good, out on May 11.
Sabre (Gove Kidao) and Stray (J. Fogel) now find themselves a duo, but they have no intention of slowing down anytime soon. In addition to their new 11-track album, they will be hitting the road for a North American tour starting April 5 with stops in Los Angeles, Chicago, New York, and Denver before heading back to the US for a set at EDC Las Vegas in May. As if that weren't enough, they've also dropped a stunning music video for the first track off the album, "Cake," which you can watch below.
The track itself is a dark, gritty banger, with a reverberating bassline and near-hypnotic sound effects that envelop a hip-hop-inspired vocal hook that sets the tone perfectly for the off-kilter feel of the tune. The video is a masterpiece in and of itself. Shot in black and white, it features a trio of dancers choreographed by Justin Conte. The video is directed by Alex Allaux.
Watch Ivy Lab – Cake on YouTube:
Check out the tracklist and tour dates below, and make sure to catch Ivy Lab when they come to a city near you!
---
Ivy Lab Death Doesn't Always Taste Good Tracklist:
Fortun Teller
Ugly Bubble
Jet Lag
Astral Pirate Theme
Cake
Vanity Fair
A & E
Death Don't Always Taste Good
Snack Time
Calculate
Ozbo
Cadillac
---
Ivy Lab North American Tour Flyer: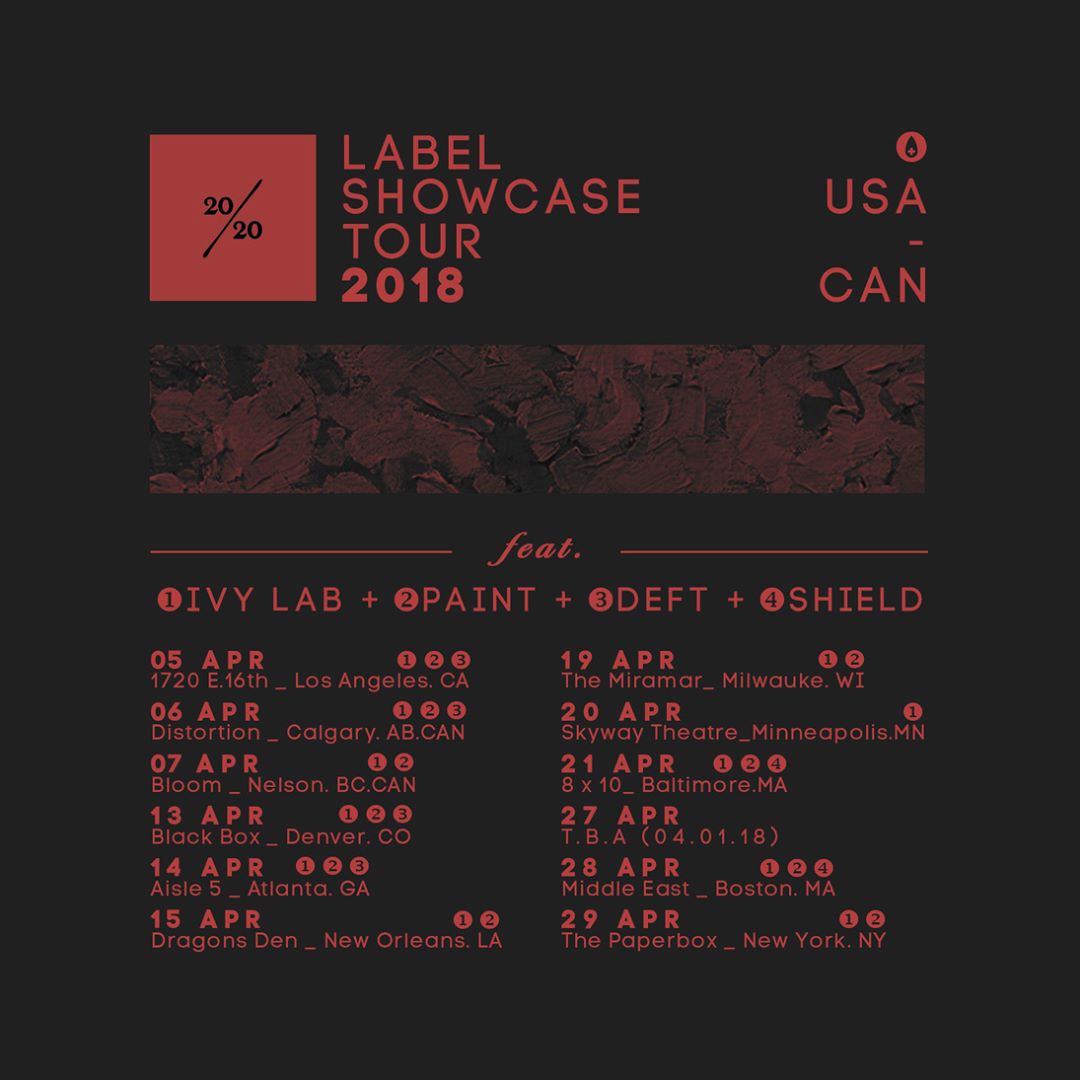 ---
Ivy Lab North American Tour Dates:
April 5 – Los Angeles, CA @ 1720 E. 16th (with Paint & Deft)
April 6 – Calgary, AB, Canada @ Distortion (with Paint & Deft)
April 7 – Nelson, BC, Canada @ Bloom (with Paint & Deft)
April 14 – Denver, CO @ Black Box (with Paint & Deft)
April 15 – Atlanta, GA @ Aisle 5 (with Paint & Deft)
April 15 – New Orleans, LA @ Dragons Den (with Paint)
April 19 – Milwaukee, WI @ The Miramar (with Paint)
April 27 – Chicago, IL @ Lacuna Artist Lofts (with Paint)
April 28 – Boston, MA @ Middle East (with Paint & Shield)
April 29 – New York, NY @ The Paperbox (with Paint)
---
Follow Ivy Lab on Social Media:
Facebook | Twitter | Instagram | SoundCloud