The debut album from trance maestro Indecent Noise, Everything Is Connected, is filled to the brim with fantastic tunes to immerse yourself in.
---
When you talk about leaders in the trance scene, Indecent Noise is a name that should always be apart of the conversation. This Warsaw-based artist has carved out space among the rest with stunning releases and performances at some of the world's most renowned festivals. Throughout the pandemic, he's also kept trance family members connected with amazing livestreams on Twitch, but now he's delivered another treat… his debut album.
Out now on Black Hole Recordings, Everything Is Connected is Indecent Noises' best work to date. The dynamic album clocks in at a whopping 15 tracks that guide listeners through a range of euphoric moments as they progress through the soundscape of his own creation. Best listened to from start to finish, each carefully crafted tune puts his prowess in the studio on full display with emotional breaks and energetic atmospheres.
Kicking off with "Brightest Day," Indecent Noise preps listeners for blast off as the track builds with its synths before descending into the dark and ominous "White Lotus." The trance vibes are strong with a cut of "Sunglasses at Night," as he enhances his take on the classic track with fresh vocals from Noire Lee that make for a perfect pairing. Soon after, "World's Collide" comes into the fray and pushes the energy levels to high gear as Lostly lends his hand for a track that is absolutely memorable.
A few of the other standouts on this impressive debut album include "Scarlet" and "Doorway to Nowhere," as well as Indecent Noise's remix of "Be.Angeled" by Jam & Spoon that will leave trance family members breathless. He also turns back the clock on the latter half of the album with "Nightmare Fuel," "Extractor," and "R.A.V.E," which will place your mind immediately in a darkened warehouse filled with lights, lasers, and moving bodies throughout. Indecent Noise ends with a drum and bass infused tune "Show Me Where to Go," making the real answer clear as to where anyone should be heading, straight back to the beginning for another listen.
Listen to Everything Is Connected on Spotify or your preferred platform, and let us know what your thoughts are on the latest music from the brilliant mind of Indecent Noise in the comments!
Stream Indecent Noise – Everything Is Connected on Spotify:
---
Indecent Noise – Everything Is Connected – Tracklist:
Brightest Day
White Lotus
Sunglasses At Night (with Noire Lee)
Visions Of The Dreamer (with OnTune)
Worlds Collide (with Lostly)
Lekko
Doorway To Nowhere
Jam & Spoon featuring Rea – Be.Angeled (Indecent Noise Remix)
Kernel Panic (with EverLight)
Scarlet
Pictures Of A Gallery (with Diver & Ace)
Nightmare Fuel
R.A.V.E.
Extractor (with Renegade System)
Show Me Where To Go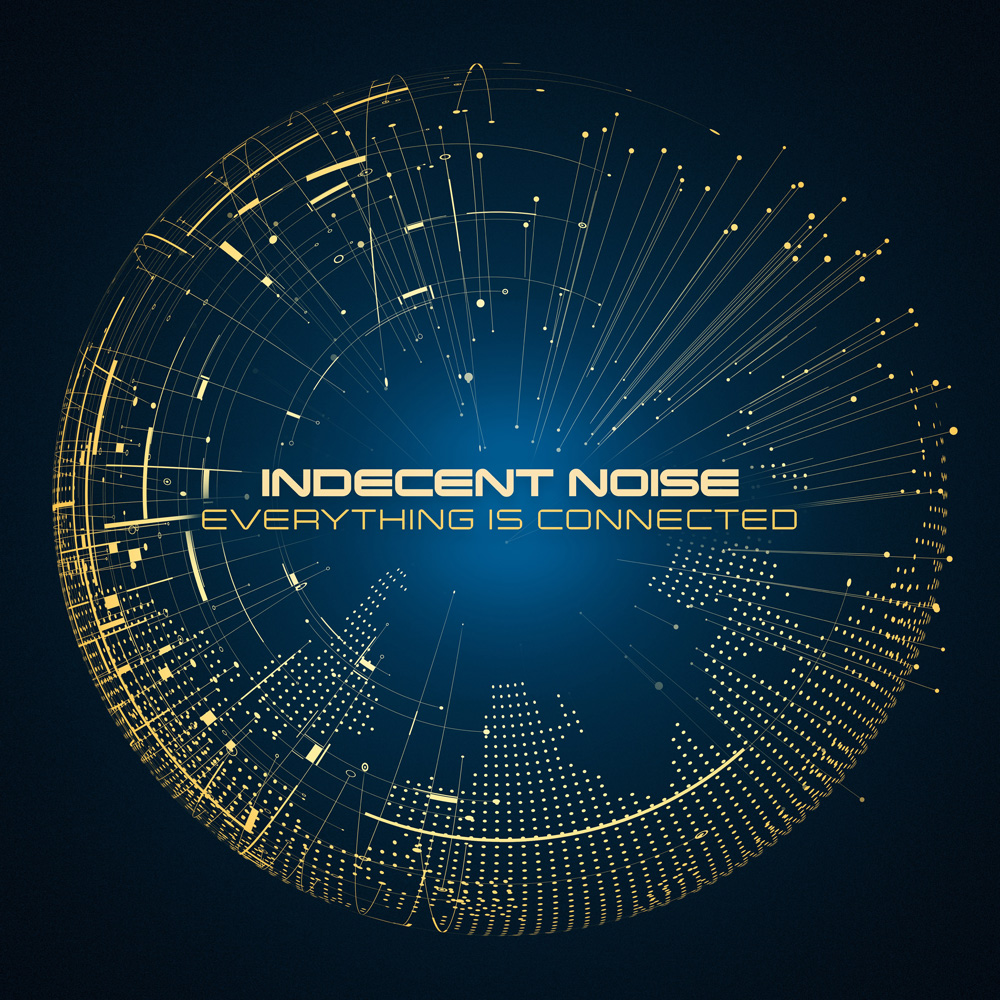 ---
Follow Indecent Noise on Social Media:
Facebook | Twitter | Instagram | SoundCloud | Twitch