REBIRTH, a 14-track compilation album, reaffirms Electric Hawk Records' commitment to showcasing dance music's rising stars!
---
After releasing their debut compilation IN HARMONY last November, Electric Hawk Records received tons of praise for their curation efforts as well as giving a platform to rising stars in the dance music realm, including Mize and Ravenscoon. Now, three months after their spectacular debut, Electric Hawk is back with another stunning compilation in REBIRTH, which features 14 up-and-coming artists poised to make a splash this year.
REBIRTH is truly a testament to the online community that Electric Hawk has created through its website and social outreach. Geography is no obstacle, as the album features artists hailing from Denmark, the UK, US, and more. One of the most impressive elements, however, is the synergy between the tracks. While the artists come from different backgrounds, the link between each song brings the listener on a beautiful musical journey.
Stream REBIRTH on SoundCloud below, grab a copy on Bandcamp, and keep reading to hear my thoughts on Electric Hawk's most recent compilation! 
Stream Electric Hawk – REBIRTH on Soundcloud:
---
---
"Here is the new beginning…the rebirth if you will…"
"Rebirth" by AVOLO opens with a beautiful poem over a slow piano line, which gives way into a dreamy synth soundscape. It's the perfect introduction for what's to come: a melodic, ethereal collection with everyone sharing the same vision.
Cole Jackson builds on the introduction perfectly, as "See You On The Other Side" takes the dreaminess of the first track and pairs it with an explosion of melodic synth lines. It's one of my favorite tracks on the album thanks to the incredible range of sounds and melodies!
"Reload" is where I start to feel a common thread between the tracks.
Juche does a masterful job on this track with great bass and dreamy synth lines on "Reload," and it goes a long way towards establishing the thread throughout the songs. While the vibe changes slightly on the next track, "Don't Tell Me" from Chicago's w/out it's got the same beautiful style. The sound design from both artists is unreal and I can't wait to see what they'll do in the future!
I have a weakness for drum and bass, so I'm extremely happy to see Echoround on this album. I've been following the London-based producer for a bit, and "OMW" is a perfect demonstration of his "soulful" style. The beautiful vocals and driving beat make this track one of the album's stand-outs.
AVOLO makes another appearance on REBIRTH with a driving, bassy track.
It may start a little ominous, but "Saving Your Soul" features so many elements of previous songs while going in a completely new direction. From ethereal vocals to a wild, glitchy drop, it's one of the most diverse songs on the album. I also really enjoy the way he uses rhythm changes in this song, it gives it another unique dimension. Look for an album from this wildly talented producer soon!
Artefact and Artless team up for the album's only collaboration.
"Eunoia" is another piece with impressive range. The introduction combines a punchy bassline with a piano intro before dropping into a rainbow of bass blended with synthesizers. This piece is unique, fun, and plays with the rhythm in a way that really enhances the production.
Voliik, hailing from Denmark, starts off hot with a driving, house-like beat on "Outer Edge". As the synthesizers build towards the drop, time stands still before the beat returns with a crazy drop. It's got a unique sound reminiscent of many other European artists, which brings even more sound diversity to the album.
Xavi and rentuH start off soft but bring the noise on "She's Beyond Us."
This collaboration really defied my expectations. At first listen I thought it would be a low, downtempo piece, but Xavi subverts expectations with an insane, bass-fueled drop. It fits in perfectly among the many bass-driven pieces on this album.
Fyoomz is up next with "Hold Onto Me." One of my favorite things about the track is the big, bright synth chords: Fyoomz uses them to punctuate the drop, which makes listeners stop and pay attention as the drop kicks in.
Future bass is represented very well on this album!
Eternal gives us a hearty dose of ethereal, futuristic sounds on "Don't Hold Me Down," another standout on the album. The repetition of the title phrase works so nicely in this song, especially in the lead-in to the drop. Much like other songs, it takes a slow build into a drop with tons of bass punches. I'm a huge fan!
LEVITY and LINDZ create an amazing vibe on "Paradise."
I can picture myself dancing to this one all night long. The lyrics are absolutely beautiful and really fit nicely over the steady, subtle beat, and the drop is sure to get everyone in the room moving. I really hope that LEVITY and LINDZ team up again to bring us even more wonderful sounds!
DREAMBAY and NYM bring this masterpiece to a close with two beautiful, emotional tracks.
DREAMBAY teams up with Dear Evergreen to bring us "Next To Me" and the result is a slow, sultry track dealing loss and love. This one will have fans in their feelings, much like NYM's "Memories" which uses wide, sweeping soundscapes paired with ethereal vocalization to draw a beautiful end to this album.
After listening to this compilation one thing is clear, Electric Hawk Records is primed to make 2020 its best year yet.
We're barely two months into the new year, but Electric Hawk Records has everyone's attention with this release. I truly cannot wait to see this collective climb to new heights, and I urge everyone to check out their playlists to get a sense of what the community is all about!
---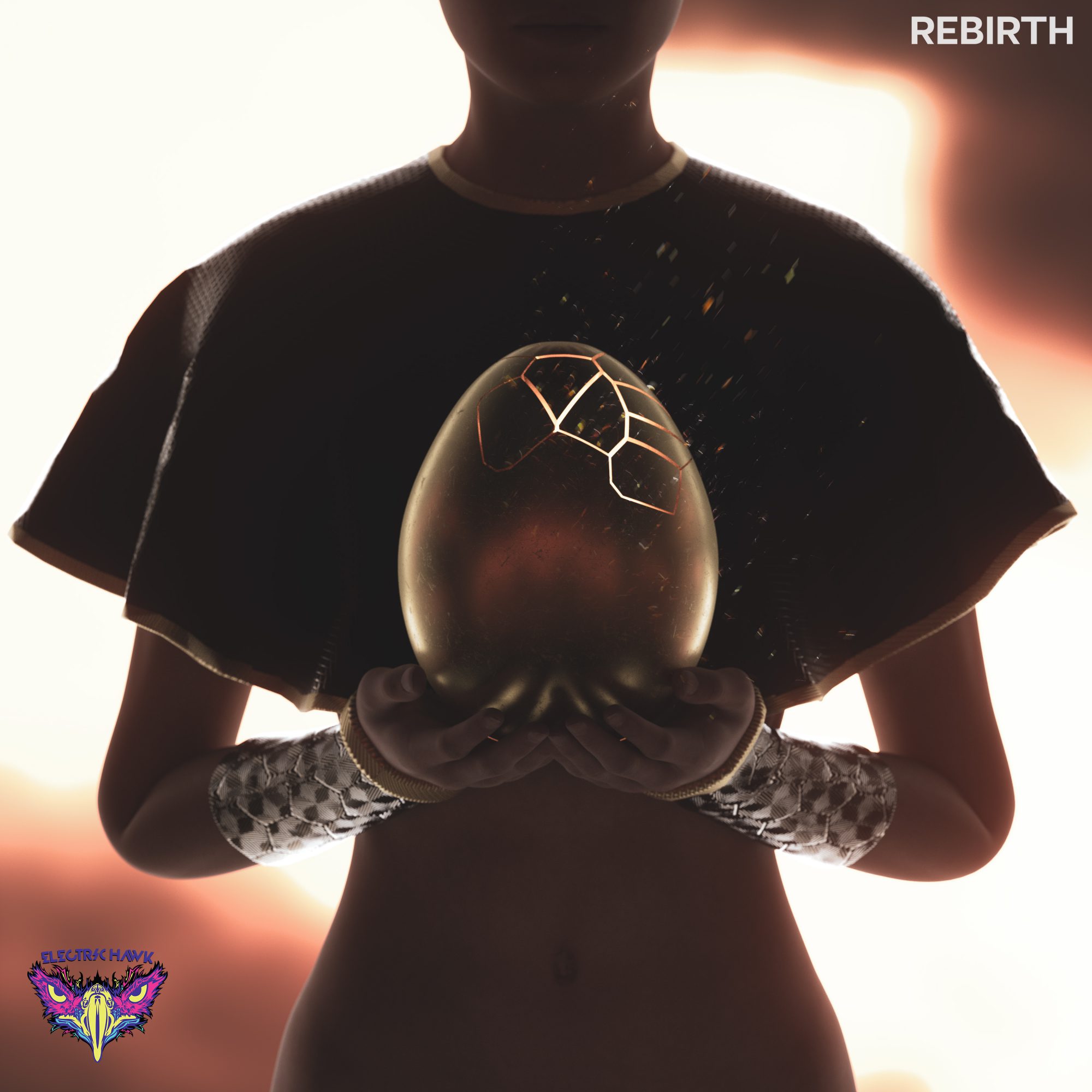 Tracklist:
AVOLO- Rebirth (1:23)
Cole Jackson- See You On The Other Side (3:24)
Juche- Reload (4:45)
w/out- Don't Tell Me (4:52)
Echoround- OMW (4:15)
AVOLO- Saving Your Soul (4:29)
Artefact & Artless- Eunoia (4:22)
Voliik- Outer Edge (6:03)
Xavi- She's Beyond Us feat. rentuH (3:21)
Fyoomz- Onto Me (4:22)
Eternal- Don't Hold Me Down (3:47)
Levity- Paradise feat. LINDZ (3:33)
DREAMBAY- Next To Me feat. Dear Evergreen (3:10)
NYM- Memories (3:38)
---
Follow Electric Hawk on Social Media:
Website | Facebook | Twitter | Instagram | SoundCloud | YouTube