Get ready for your speakers to bump and your ears to be blessed with four brand new tracks from Thelem on his latest EP, Analogic.
---
Thelem is a name that many lovers of deep bass know, and for those who haven't heard of him yet then there's no better time than now to get acquainted. Over the years he's released music that has left listeners absolutely hooked with his impeccable sound design which landed releases on labels like Deep Dark and Dangerous and Artikal Music UK. All of his music is exactly what you would want to hear bumping on some Funktion 1's or Hennessey's, and his Analogic EP proves just that.
A true wizard in the studio, Thelem continues to prove what an incredible producer he is across the four tracks on Analogic. This EP highlights how versatile he can be with his sounds with some tracks bringing high energy and hype, while others will have you getting low to some deep wobbly dubstep.
Get ready to get wiggly to all sorts of sounds, stream Analogic on your favorite platform now, and read on for a deeper look at the latest EP from Thelem.
Listen to Thelem – Analogic EP on Spotify:
---
The title track, "Analogic," is the perfect way to start off this EP and spooky season festivities.
"Analogic" is full of subtle scratching and unique Thelem sounds. From the moment the first drop hits it will have listeners feeling like they are trudging through a foggy, dense forest. I love the static synth-like sounds you can hear in the beginning and the wavey deep wubs. The second half creeps in with maniacal laughter and even deeper bass-lines to create those perfect spooky bass vibes
Next up is "Causatum," a collaboration with Onhell and also the second track the two have made together. These two artists truly came in swinging with this one. The track begins with a fatty kick and deep wobbly synths that prepare listeners to be blasted off into a universe of alien sounds. Both of these producers have incredible tracks in their discographies, and when paired together it is the "chef's kiss" of bass music.
The last two tracks on the EP are full of those sweet and signature dubstep sounds from Thelem.
One of my favorite tracks off this EP hands down, "Sweets" is full of those gritty and eerie wobbles that make for the perfect track. The bassline is this one was so thick that all I could think about was being at a late-night stage at a festival while getting down in some sticky mud under the moon. You should definitely bump this track loud. The bass-lines in this one are so thick.
To wrap things up with the EP is "Akemie's Dub." This is hands down my favorite track off the whole EP and has those nasty, deep sounds that made me fall in love with Thelem's music to begin with. It starts off with some echoey synths and sounds like they are coming out of an alien ray gun before the build up creeps in and delivers a fat hit with its drop. Thelem knows just has to pull listeners and create the perfect track to want to get low to, I promise you won't be disappointed.
---
Thelem – Analogic EP – Tracklist:
Analogic
Causatum
Sweets
Akemie's Dub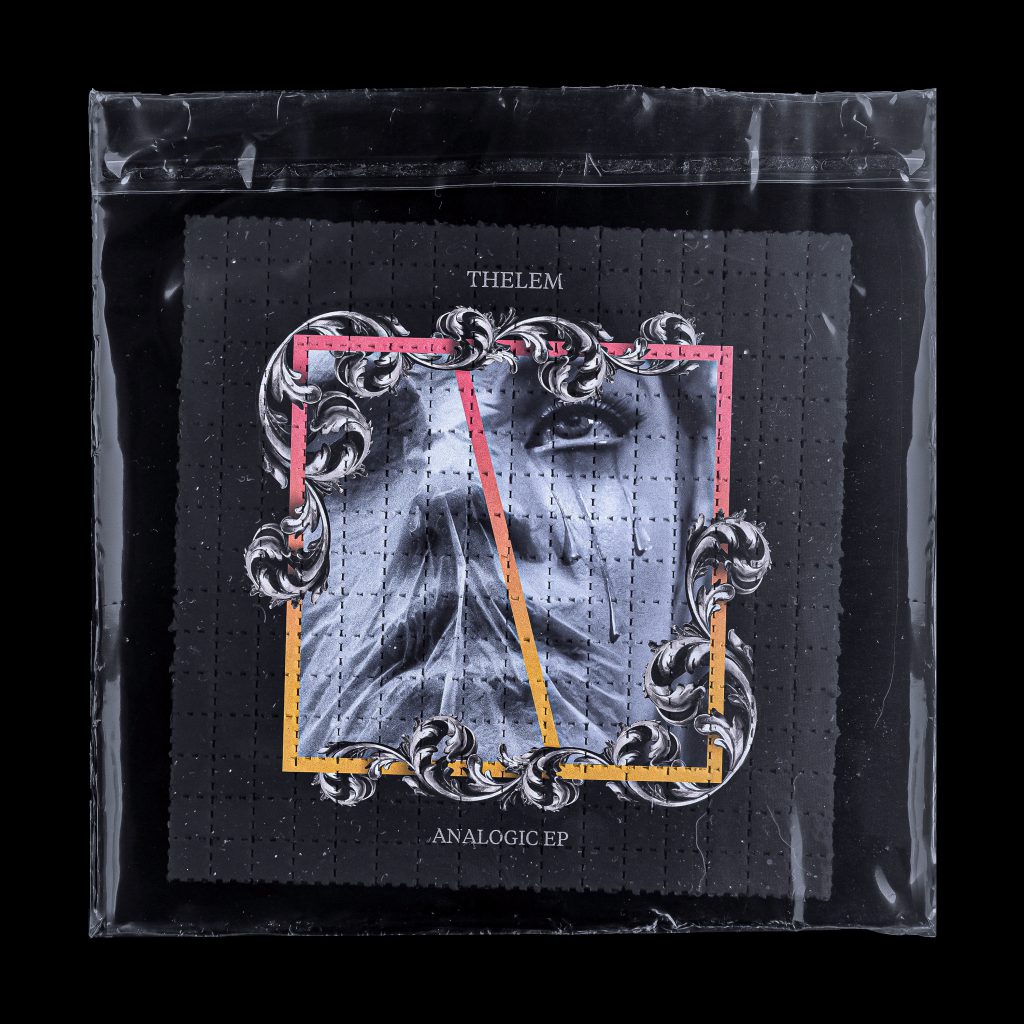 ---
Follow Thelem on Social Media:
Facebook | Twitter | Instagram | SoundCloud | YouTube | Bandcamp