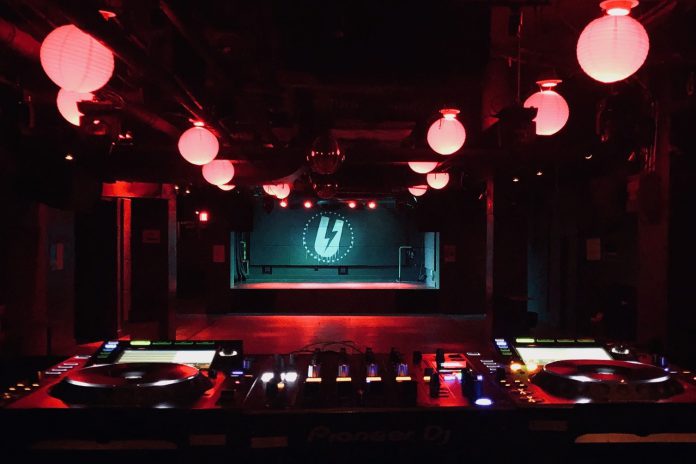 A staple of the live music community in Washington DC, U Street Music Hall, is shutting down effective immediately due to COVID-19.
---
The COVID-19 pandemic has hit the live music industry extremely hard. Across the country, iconic venues like Pittsburgh's Rex Theater, San Diego's Bang Bang, and Austin's Barracuda nightclub are closing their doors for good. Sadly, another venue joined that list today as U Street Music Hall in Washington DC announced their closure effective immediately.
"Our team – like so many others in this industry that has been turned upside down – worked tirelessly through these past seven months to see us through this extended closure," the venue said in a statement posted to social media. "But due to the pandemic, mounting operational costs that never paused even while we were closed, and no clear timeline for when clubs like ours can reopen, we had no choice recently but to make this heartbreaking decision."
Known to most locals as "U Hall," the venue was a bastion for electronic music in the US Capital. Dozens of legendary artists, including RL Grime, Flume, and Rudimental, made their Washington DC debuts at the venue. Despite the impressive (and lengthy) list of acts who performed there, U Hall is perhaps best known for their impact on the local music scene. It hosted the first Moombhaton Massive, an event celebrating the house-reggaeton hybrid genre popularized in DC during the late 2000s. They also hosted "Red" Friday nights, named to honor the since-closed DC after-hours venue, and "Bliss" dance parties which both promoted local talent.
U Street Music Hall was owned and operated by I.M.P, a promotion company that operates numerous local venues. Among them are the legendary 9:30 club, as well as DC's newest venue The Anthem which opened at the Southwest Waterfront in 2017. At this time, it is unclear if I.M.P is planning to shutter any other venues.
As live music lovers, we are devastated to see another venue close their doors. We urge everyone to support Save Our Stages, an initiative dedicated to helping independent music venues stay afloat during the pandemic. Make sure to visit the websites and social media of your favorite local venue to see how you can support them during this incredibly difficult time. The future of live music is at stake.
Read U Street Music Hall's full statement on Twitter: