I Am Eloisa Vol. 1 features a diverse range of artists and styles, providing a snapshot of where contemporary Drum & Bass is heading.
---
As the global interest in Drum & Bass continues to grow in North America, Eloisa Records' latest release I Am Eloisa Vol. 1 could not come at a better time. The eight-track compilation album features various international artists; including a track from founder and DnB legend Chris Inperspective, who also runs the highly respected experimental imprint Inperspective Records.
The spectrum of offerings on I Am Eloisa Vol. 1 range from heavy Neuro club cuts to more melodic tracks in the Jungle and Breaks spheres, effectively giving something for everyone. Whether you're an old school DnB head looking for fresh sounds or a newcomer exploring the genre, this album delivers.
Listen to I Am Eloisa on Spotify below, download or stream it on your favorite platform, and read on for more thoughts on the first compilation album from Eloisa Records!
Stream I Am Eloisa Vol. 1 (Eloisa Records) on Spotify:
---
The project is an ode to DnB's traditional roots, while also capturing the styles defining the genre in 2020.
I Am Eloisa Vol. 1 starts hot out of the gates with two of its hardest-hitting tracks – "Heat" by Kray and "Abstract Out of Sight" by Exile and Jappa. Both have roots in the dark Neuro subgenre of DnB which emerged in the UK in the late '90s. Yet, there is also a clear embodiment of the primary importance of sound design – a focus that has taken bass music by storm in the last decade, including DnB. With today's Neuro tracks, not only do you need a solid bassline and composition, the sounds have to really stand out as unique and clean.
The other two tracks which capture this heavier, Neuro energy are "Insular" by False Relation and "Portal" by Trojiin. As an homage to the origins of DnB, "Portal" also offers a hint of Jungle basslines; and true Jungle-heads can find pleasure in the track "Clear The Way" by SumOne and General Pecos. If you are looking to keep those late-night dance floors going or simply hoping to release some inner angst, these five tracks are the perfect gateway.
There are also plenty of tracks on I Am Eloisa Vol. 1 to complement a lighter mood. "Summer Down Under" by Will Miles is an uplifting, Breaks song that features a delightful piano composition and charming female vocals. "Early Mornings" by Jak B takes a more thoughtful turn with its classic Liquid DnB bassline and ethereal vocals. Last, "Cocoahead" by Chris Inperspective combines a classic Breaks bassline with a Liquid DnB style melody, giving us the most experimental and introspective track on the album.
Diversity is not just represented by the various styles on I Am Eloisa Vol. 1, but also by the artists themselves.
While this compilation includes a number of UK artists, Eloisa Records has brought in unexpected voices as well. For example, Kray is a Hong Kong producer that has released on many underground DnB labels in Asia; and Will Miles is a U.S. producer based in Perth, Australia. Additionally, General Pecos, whose vocals are heard on "Clear The Way," is a proper Jamaican MC.
The diversity on this roster makes sense in light of Chris Inperspective's public statements on the importance of different perspectives in DnB. In particular, his recent allegations against Hospital Records, with whom he had a long-standing relationship, accusing the label of perpetuating a culture of institutional racism, resulting in the whitewashing of DnB over time.
I Am Eloisa Vol. 1's purist approach to the DnB on this album sets it apart from the mainstream trends.
Breaks and Liquid DnB have both emerged as dominating subgenres in 2020, and it is unsurprising that Eloisa Records has chosen to showcase those sounds here. Rather than following one of the biggest trends in both the UK and North American DnB scenes – Halftime music – here, only DnB tracks are included.
Eloisa Records' purist take on creating this compilation album stands in contrast to influential labels like Ivy Lab's 20/20 LDN Recordings and Alix Perez's 1985. Both have been pioneers in pushing the Halftime genre. Moreover, with any DnB label or album in 2020, you are hard-pressed not to find at least one Halftime song on the tracklist. The distinct lack of that genre feels like an intentional act of tribute to the historical development of DnB, and embodies their mission to "take a fresh approach to the new age of drum and bass." And we can't wait to see what's to come from Eloisa Records in the future.
---
I am Eloisa Vol. 1 – Tracklist:
Kray – Heat
Exile & Jappa – Abstract Out Of Sight
False Relation – Insular
Will Miles – Summer Down Under
Jak B – Early Mornings
SumOne, General Pecos – Clear The Way
Trojiin – Portal
Chris Inperspective – Cocoahead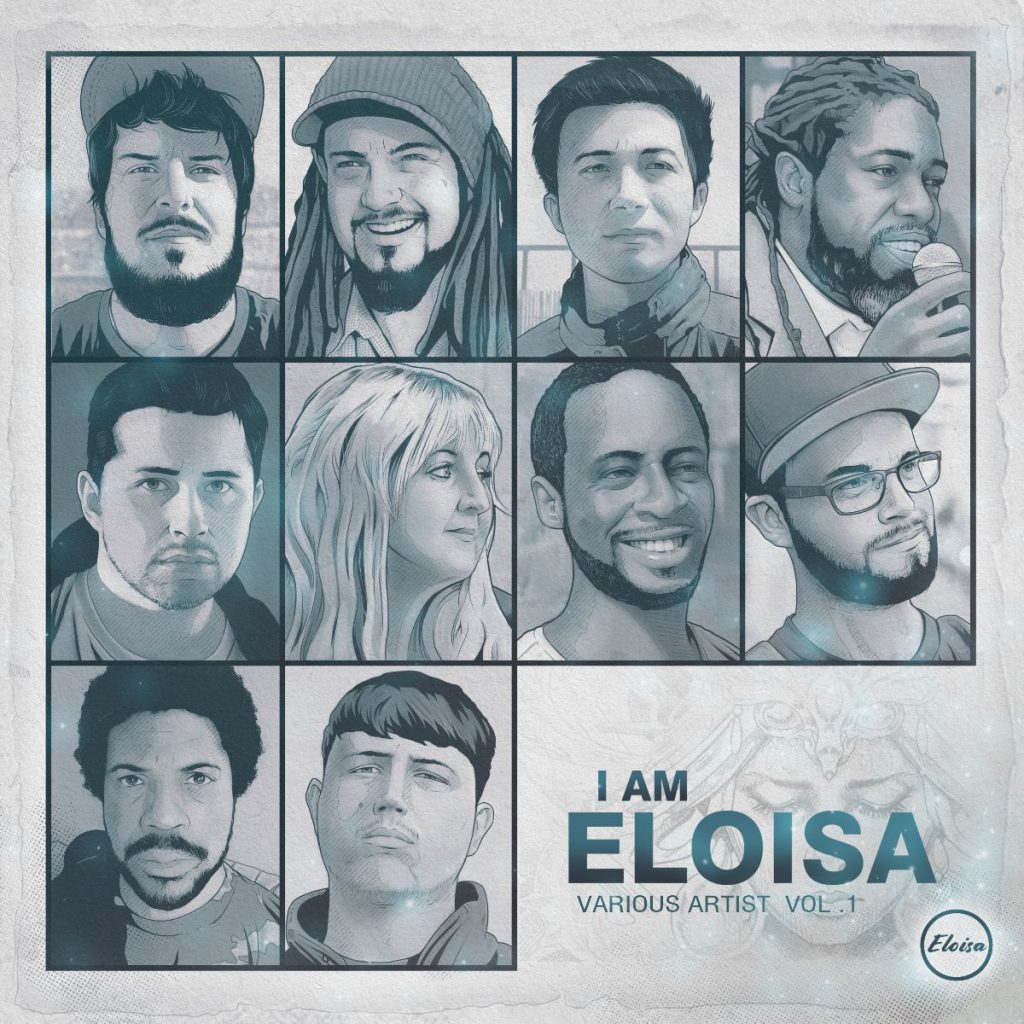 ---
Follow Eloisa Records on Social Media:
Facebook | Twitter | Instagram | SoundCloud