Fusing together the transformative worlds of wonky dubstep, ominous freeform bass, and polished sonic waves, LUZCID delves into an untouched corner of the universe with his new EP COGNITION.
---
Despite my evident love for headbanging dubstep, there is little that can hold a candle to the mind-altering spectrum of experimental bass, and Liquid Stranger's label WAKAAN is unarguably spearheading this strange, psychotropic movement. LUZCID, otherwise known as Neil Berry, has molded this genre into a creation of his own, ultimately crafting a synesthetic vortex that destroys categorical walls and amplifies soundscape elements in a way that's never been done before.
His latest creation is an eight-track EP entitled COGNITION. As its title suggests, each tune tentatively taps into the psyche before exacting a full-on cerebral rearrangement. If space bass is your thing, you won't be able to get enough of COGNITION. Listen to the EP below and read on for a track-by-track review!
Listen to LUZCID – COGNITION EP on Spotify:
This interstellar escapade begins with "NOIZ", a boisterous collaboration with Dirt Monkey submerged in oil-slick wubs and an arcade ambiance.
Traversing seamlessly between Dirt Monkey's signature wonky glitches and LUZCID's deep and dirty freeform bass, "NOIZ" tears the roof off of experimental bass norms and mercilessly invades its core. To dabble in so many different sonic pools is a difficult feat yet LUZCID does so with such natural decorum. It's one of those tracks that just gets better the more I listen to it, and for that reason alone, "NOIZ" is one of my top favorites on COGNITION.
"Hiiigh Grade" begins with an almost rasta feel before a detonation of suctioned bass dribbles in. Once again, LUZCID's unmistakable knack for multidimensional sound design is evident as he switches back and forth between zealous bass vacuums and sludge whomps. It's the perfect lead-in to "Down", the third track on COGNITION. With mutilated alien gargles cleaving through a layered soundscape of reverberated bass waves, "Down" is an unidentifiable entity slurping its way through an intergalactic warpath.
Next up is "A Finger On The Pulse", which is exactly what you'll be left doing after listening to this track.
"A Finger On The Pulse" makes its debut in a dreamlike state, sifting through nearly-forgotten memories and sweet salvation at the tip of a finger. Exquisitely air-light chimes sound throughout the track's entirety. The second half of the track is a sonically coiling masterpiece that pleasantly embeds itself in the recesses of your brain and nestles amongst your innermost thoughts.
"Diamond Mind", a joint effort with Born I, combines elements of glitch-hop with a vehement hammer of bass and carries more firepower than most of the modern dubstep heard today. There's a remarkable urgency in the thunderous bass quakes slashed by high-frequency trills giving "Diamond Mind" a headbanging energy bassheads won't be able to get enough of.
"Lose Control" takes a grimier approach than previous tracks, digging into the deepest crevices of dark experimental bass and extracting a foreboding beast of a tune.
Besides the slow build-up into a tumultuous rage of teeth-grinding bass currents, my favorite part in "Lose Control" is actually the flicker of high-pitched blips layered in the background of the first half. They add an extra flair to the tune and intensify the listening experience juxtaposing the grittiness of the heaves of bass with an almost fragile essence. The track is a collaborated effort with Tre Justice, who effortlessly masters percussion interweaving with electronic production making "Lose Control" the sonic conqueror that it is.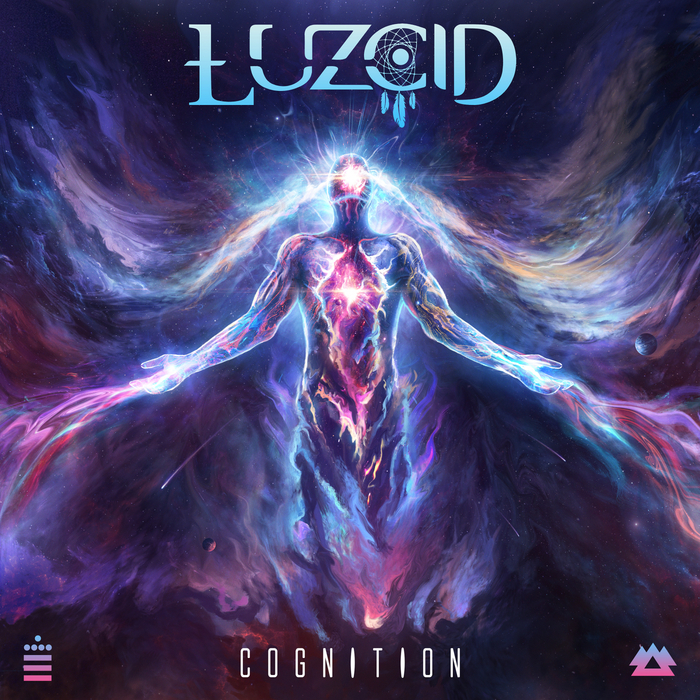 Up next is a collaboration with Megan Hamilton titled "Puffin".
All the words in the world won't do this track justice. With a slithering prowess, "Puffin" paralyzes your mental circuit, infests your bone marrow, and gears up for a complete metaphysical override. There's something about the static rips of bass dragging themselves through the track that feels post-apocalyptic, like everything built so tall in the world has found itself crumbling down. "Puffin" is heavy, yet soft and threatening, yet comforting. With such a blend of energies and sentiment, "Puffin" is one of my favorite tracks on COGNITION, and it's bound to be one of yours, too.
Last up on COGNITION is "Petal" — a tranquil artifact blossoming under the dimming shadows of daybreak.
I can't get enough of this track. From its positioning as the final track in the EP to its elegant electronic crooning, "Petal" is a truly stunning creation. Despite the complexity of its sound design, the track exudes a calming subtlety and breathes of morning dew and the soft lapping of emerald waters.
I saw LUZCID for my first time at Electric Forest, and I can honestly say he is an incredibly talented and unique producer who will inspire many and pave new roads in EDM.
I am so grateful to have had the pleasure of meeting Neil following his set at the first weekend of Electric Forest. He is immensely humble and carries an energy in both his live sets and personal interactions that is undeniably alluring. COGNITION is one of my favorite EPs of this year for so many reasons that go beyond the words I've used here, and I can't wait to hear and see more from LUZCID in the future!
---
Connect with LUZCID on Social Media:
Website | Facebook | Twitter | Instagram | SoundCloud