After reaching 100 releases on Box Of Cats, founding member and sensational artist Jeff Doubleu took some time to reflect on the label and more.
---
DJ, producer, label founder, tastemaker, father… if you look at the storied career of Jeff Doubleu, it's almost easier to list the roles he hasn't played in life so far compared to the ones he's taken on. For over a decade now he's graced the stage at fantastic festivals, written tunes that have kept crowds dancing all over the world, and helped curate fresh sounds that have landed on Box Of Cats.
Founded back in 2016, Box Of Cats saw Jeff Doubleu team up with Kyle Watson, Wongo, Tom EQ, Jak Z, and Marc Spence to create a new label for lovers of funky house beats to feast their ears on. Since then, the label has boasted of numerous releases from the founders themselves, as well as some of the most forward-thinking artists in the scene like Morelia, VNSSA, OMNOM, Arnold & Lane, and NiQW.
Now, in celebration of their 100th release on the label, Jeff Doubleu, Wongo, and Kyle Watson have teamed up for another stunner under the alias Pavement Special dubbed "Gotta Get Away." Featuring warped synths and a solid bassline, we couldn't imagine a better way to mark the milestone as the Box Of Cats crew embarks on the journey to their next milestone.
Looking to gain some extra insight into the history of the label, as well as his own career, we caught up with Jeff Doubleu for a quality chat. Listen to his collaboration with Wongo and Kyle Watson as Pavement Special, "Gotta Get Away" on Spotify or your preferred platform, and read on for the conversation to get a taste of his brilliant mind!
Stream Pavement Special – Gotta Get Away on Spotify:
---
Hi Jeff, thank you so much for taking the time to chat with us today, and congratulations on the 100th release on Box of Cats. As one of the founding fathers of the label, what does it mean to you to see it reach that milestone?
It's an incredible feeling, to think we started Box of Cats with a group of friends during a naked Skype session. Having it grow to something so cool and credible is pretty dope!
That 100th release is actually a collaborative track between yourself, Wongo, and Kyle Watson under the alias Pavement Special. With all three of you in different corners of the globe, what was the production process like for "Gotta Get Away"?
I sent over some bits to Wongo and Kyle with that main vocal chopped up. It had a more housey beat to it at the time. Wongo basically said, let's do this as a collab for BOC100. We're all quite easy going and have a really learn as you go approach to BOC anyway which makes making these decisions so natural and effective. It ended up being a proper mashup of all our music interests! Housey vocals, glitchy drums, and a heavy touch of bass really sum up the three of us I reckon.
Pavement Special isn't the only alias you've released as over the years as you've delivered some heaters with Tom EQ as The Potato Heads along with tunes as Blanc90. Do you feel there is more creative freedom when you're producing under a different name?
I kinda do yeah! Also being a ghost producer for well over a decade makes you explore different areas of music to begin with. And that made me always want to do more tunes and more aliases. The Potato Heads was started for a laugh, and maybe has been my favorite one to this day!
Turning back the clock to the label's formation and first release in 2016, can you share how Box of Cats came to be? What brought the minds of so many fantastic artists together back then?
[Laughs] We kinda were reminiscing about the good old days of jackin' and fidgety house music. The era that we all met. So after such a long time, it was fun to talk about the things we experienced back then, and most of it was together. It led to all of us wanting to get the band back together. I remember Tom started beatboxing the words Box Cats Box Cats. And it stuck with all of us. So now you know where the name comes from as well.
Over the years Box of Cats has become a home for some of the freshest sounds in house music with releases from artists including VNSSA, Morelia, GAWP, The Sponges, and more. As A&R Manager, what are you looking for in tracks that have been signed to the label?
Well, we give every demo we get a fair chance. I reckon the Litterbox releases for instance really show how open we are to new talent. It gives everybody a good platform to develop. The Sponges are a great example of being open to a cool new sound. And we have to give Wongo a lot of credit for most of the releases we've had so far. He has listened to every single demo that we've gotten over the years.
Now that the label has reached its 100th release, where do you hope to see Box of Cats go as you embark on the journey to the next major milestone?
Considering COVID-19 and the dance industry not being able to flourish worldwide. It just puts a hold on all the awesome things we had planned for BOC this year. One of the main things I was really looking forward to was organizing tours with the artists on BOC and ourselves. We all got so excited when we were discussing touring the USA together and the ideas were flowing. I reckon that is still a major milestone we would hope to achieve in the future.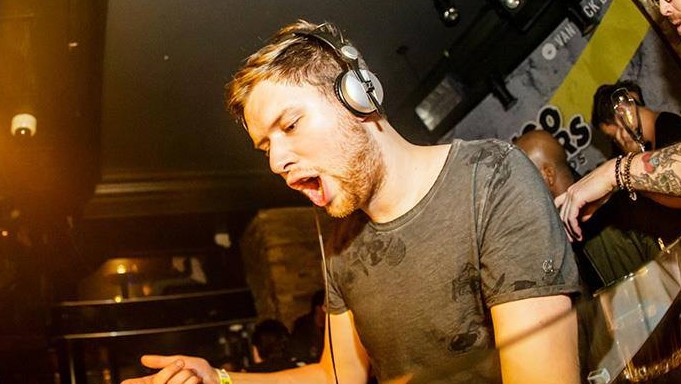 Having been involved with the dance music scene for well over a decade now, what do you feel has been the biggest aspect that's changed since you first stepped behind the decks?
I feel that the genres that used to be considered underground or for club/festival play only have become so incredibly strong that they are taking over the mainstream. Tech house and more edgy stuff is being played over radio and Spotify. Streaming services in general really helped with this shift in popularity, of course. It's a good thing for music. A lot of great music that would otherwise not be played to a mainstream audience is getting the credit that it deserves.
What's the biggest piece of advice you've received that you feel would be helpful for new artists who are just beginning to take their first steps in the dance music scene?
Don't quit your day job. [Laughs] But on a creative note I would say, don't try to make the same thing as someone else. Someone else has done it, and perfected it! It's up to you to make something else and perfect that
Along with your work in the studio, behind the decks, and with Box of Cats, you're also a father of two girls as well! How has your life changed since they entered your life? Did they make you think differently about your career in music?
I think that goes without saying, my girls, they love that I make music. In the summer I DJ for them at the pool to give them their own pool parties. And whenever I get the chance to work in my studio they will often come over and have a dance party when they hear the music. It put things in perspective for me and I feel like I want to share as much good music with them as possible. Career-wise, I've chosen not to participate full-time anymore but the music industry is always a big part of our lives.
Finally, in an interview with Party Scene back in 2015 you said your favorite tune at the moment was Gorgon City's "Saving My Life." What's your current favorite (from another artist) that you've had on repeat lately?
Clive From Accounts – "The Trouble with Clive." Actually, the whole EP on Outplay is dope! [Laughs] I bought it on vinyl earlier this year and it's a go-to record ever since
---
Follow Jeff Doubleu on Social Media:
Facebook | Twitter | Instagram | SoundCloud | YouTube