Justin Jay's Fantastic Voyage adds budding producer Danielle Sadcliffe to their roster with her six-track K-Mart Girl EP that's a dream!
---
Washington D.C. based producer Danielle Sadcliffe might be one of the freshest faces in the scene but her sound is truly unique. Drawing inspiration from '90s fashion, girl-power, and nostalgia-inducing artsy lo-fi house music, her work gives off a raw and authentic vibe with energetic vintage tones.
Earlier this summer she delivered two tunes on Mall Daze that were perfect to help soothe the souls of listeners, and today, she has gifted the world with the K-Mart Girl EP. Born from her time in quarantine, reflecting on her femininity and simpler times with friends, the EP features five original tracks that showcase her lo-fi infused sound topped off with a remix of "I'M 4 REAL" by Liamo.
In celebration of releasing K-Mart Girl EP on Fantastic Voyage, Danielle Sadcliffe will be performing her first (virtual) set on the fifth episode of "Fantastic Voyage Mystery Box". Tune in on Saturday, September 19 via Dirtybird LIVE's Twitch channel. Until then, listen to her new release on Spotify below or grab a copy on Bandcamp, and read on for a deeper look at the tracks!
Stream Danielle Sadcliffe – K-Mart Girl EP on Spotify:
---
Danielle Sadcliffe kicks off the K-Mart Girl EP with "I'M 4 REAL."
"I'M 4 REAL" immediately drops you into a retro realm of lo-fi percussions and colorful xylophone accents. In contrast, Liamo's remix at the end of the EP tones down some of the intensity, reworking the track into a hazy nostalgic dream. Sadcliffe also delivers pure bliss with "Vibe.mp4." The airy flute-like melody carries you through ambient waves until you are hit with an undeniable house groove. This track is completely hypnotic with each sound layered effortlessly. 
The next tracks, "Follow Yr Heart" and "Sqweeze," both incorporate samples of male voices reflecting on life and music. While these pure house gems dip their toes into psychedelia they are grounded by a philosophical twist, deserving of instant replays.
Finally, Sadcliffe hits a different chord with "Mystique."
When listening with headphones, you will notice that this track builds from a heavy and steady bassline. She then introduces a jazzy saxophone melody creating a satisfying balance between the two. Midway through, "Mystique" scales back for a simple snare breakbeat before taking off into an atmospheric soundscape. Feeling as if you've suddenly found yourself floating in space until the familiar sax tethers you back to the landing pad, making for a perfect end the five-track journey.
---
Danielle Sadcliffe – K-Mart Girl EP – Tracklist:
I'M 4 REAL
Vibe.mp4
Follow Yr Heart
Sqweeze
Mystique
I'M 4 REAL (Liamo Remix)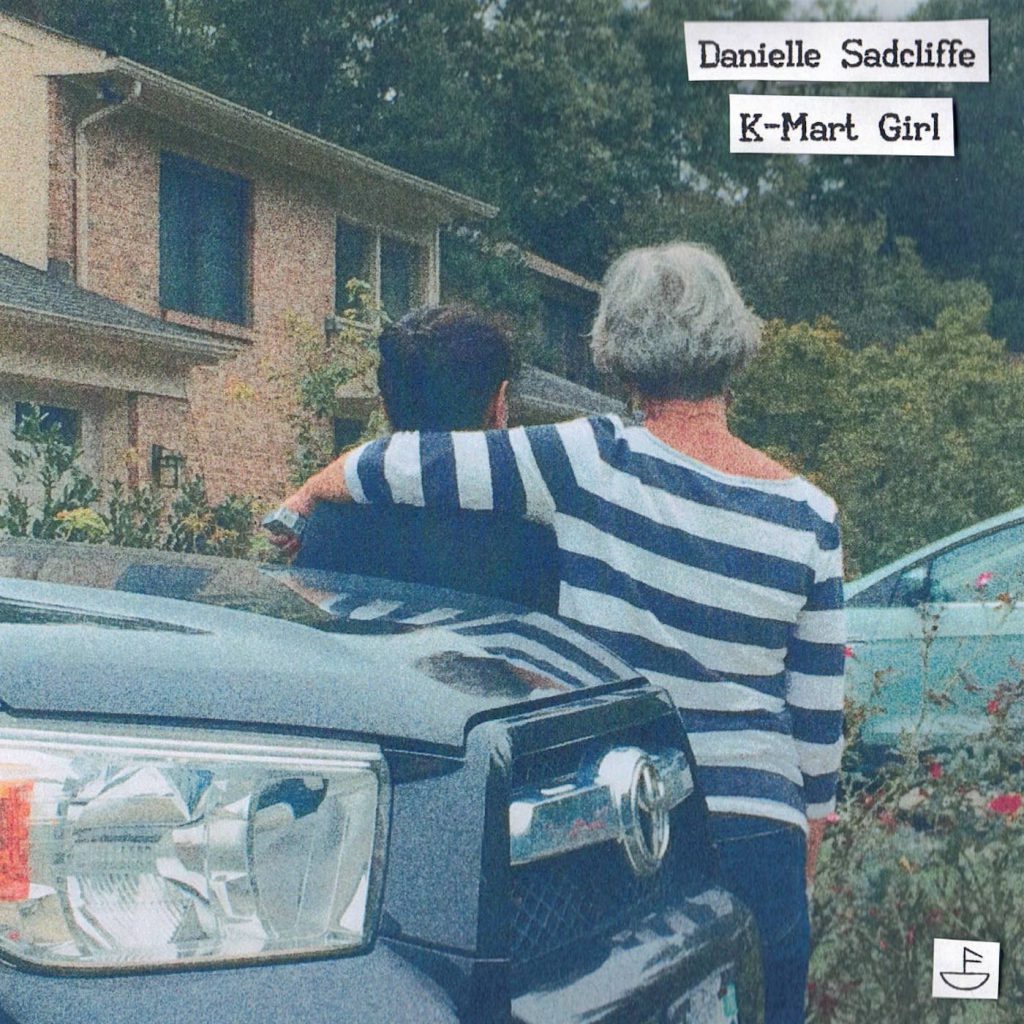 ---
Follow Danielle Sadcliffe on Social Media:
Facebook | Twitter | Instagram | SoundCloud