Fasten your seat belts because Slander and Moody Good are picking up the pace with the 10-track Heart Break Remixes album that's out now!
---
Sharing ultimate remixes to popular bangers is no surprise when it comes to Slander and their release. Back in April, they unveiled a stunning remix package for their hit single "Potions" showcasing a number of talented musicians. Now, they've returned with another breathtaking flurry of remixes centered around their tune with Moody Good, "Heart Break." 
Last year, Slander and Moody Good joined forces with vocalist and songwriter Karra to bring the spine-chilling single life. Their fans clearly fell in love with the track quickly, as it received massive streaming numbers while also being played out at festivals like Lost Lands. So how could these artists keep the vibes of "Heart Break" rolling strong in 2020? By showcasing fresh cuts of the track by other esteemed artists in the scene of course!
Out now, Heart Break (Remixes) features 10 takes on the track from bass-fueled talents like Trampa, Akeos, Hukae, Moore Kismet, and many more who bring their own versatile approach to the tune. For example, Trampa graces the track by serving a full-forward, neck-breaking take on it that sends listeners on a rapid ride before serving a tremendous drop. Akeos, on the other hand, slows down the track in the beginning and perfects a creeping drop fueled by deep bass and synths. 
Throughout the entire run of the remix album, the unique production style in each track echoes every artist's passion and dedication to the compilation. Whether you're a fan of harder dubstep or more melodic vibes, there's a transformation of "Heart Break" that will speak to your soul!
Be sure to download, purchase, or stream Heart Break Remixes on your preferred platform, and don't forget to tell us which one was your favorite remix in the comments below!
Stream Slander and Moody Good feat. Karra – Heart Break (Remixes) on Spotify:
---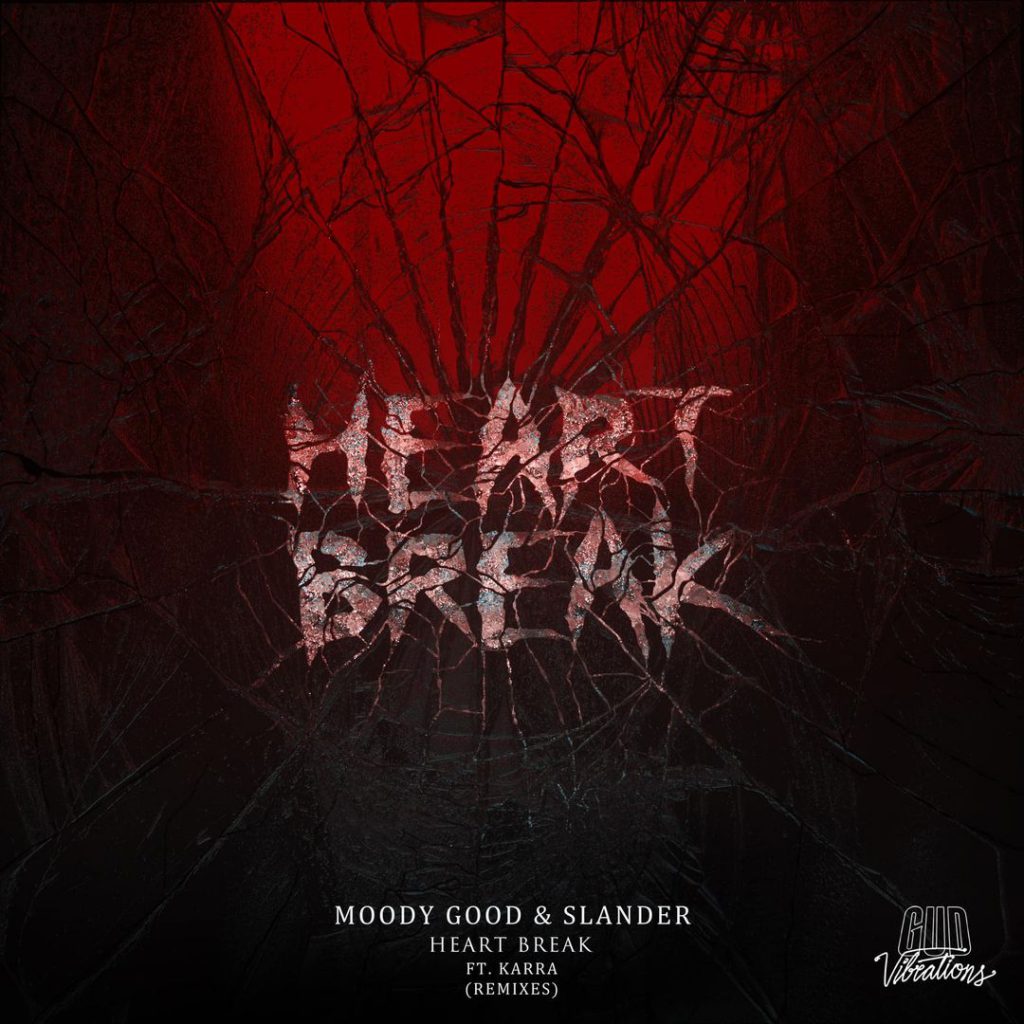 ---
Follow Slander on Social Media:
Facebook | Twitter | Instagram | SoundCloud
Follow Moody Good on Social Media:
Facebook | Twitter | Instagram | SoundCloud