Crooked Colours release intoxicating love song "Love Language" and curate an exclusive playlist branching off the new single. 
---
From pensive lyrics to pleasure-evoking sounds, Crooked Colours definitely know how to hit their fans in the feels. Just when we thought we'd seen all the tricks up their sleeves, they entrance us with "Love Language." This track plays our heartstrings like a harp. No matter where you are, whether you're chilling or raging, throwing on a Crooked Colours track can always enhance the experience. You can float away on the soothing vocals on a long drive, or bob your head to the catchy beat at a festival.
Describing Crooked Colours as "crowd-pleasing" would be an understatement. They're more like "crowd-mind-blowing," and "Love Language" is a perfect continuation of that. The track features the trio's signature unique blend of delicate acoustics and dance-floor-ready synths. The song begins with delicate strums and muted chords, accompanied by a sound that somewhat resembles a radar under the sea. To me, it feels like I'm navigating the depths of the ocean, looking for something. (The love of my life, maybe?) After leaving us satisfyingly suspended for a moment, the infectious beat slides in and picks up the energy.
Then it hits you: the lyrics, conveying the feelings of uncovering, and diving into, a rare connection with another person. Crooked Colours combine uplifting beats and flowy lyrics that mimic the feeling of being madly in love: feeling like you're sedated in a dreamy soundscape but your heart beating excitedly in your throat. It's comforting and a thrill all at the same time. They did an incredible job of bringing that dichotomy to life in "Love Language."
But Crooked Colours knew we'd want more, so they curated an entire dreamy playlist that branches off the energy of the tune keeping the vibes high all day long.
When a single like "Love Language" is released, I know I'm going to play it on repeat until I burn it out (if that's even possible). That's where this incredible playlist comes in. You can dive straight into your feels with "Love Language," and be carried out of the song on a wave of other tracks that have a similar vibe. This playlist features a few more Crooked Colours songs, like "Do it Like You" and "Running Blind," as well as love songs from other Australian artists like Hayden James, Flume, GRAACE, Cassian, Lastlings, and more.
Whether you're spending the day by the pool, watching a sunset with your significant other, or just watching the clouds float by on a sunny day, this playlist has the intoxicating energy you need. Every song is a mixture of soothing and uplifting, just like "Love Language," wrapping you up in a warm blanket of good feelings. And we all need that sometimes.
Listen to Crooked Colours' "Love Language" Playlist on Spotify:
---
Tracklist:
Crooked Colours – Love Language 
GRAACE – Body Language
Hayden James – Just A Lover
Crooked Colours – Do It Like You
Lastlings – No Time
Cassian, ZOLLY – Magical
BRONSON, ODESZA, Golden Features – Heart Attack (feat. lau.ra)
The Kite String Tangle – P()L4R
Nyxen – In The City
Crooked Colours – Flow
Vera Blue – Regular Touch
Flume, Vera Blue – Rushing Back
Running Touch – My Hands
CXLOE – Show You
The Jungle Giants – Heavy Hearted
Crooked Colours – Running Blind
Eves Karydas – Further Than The Planes Fly
The Rubens – Live In Life
G Flip – Hyperfine
Crooked Colours, Ladyhawke – Never Dance Alone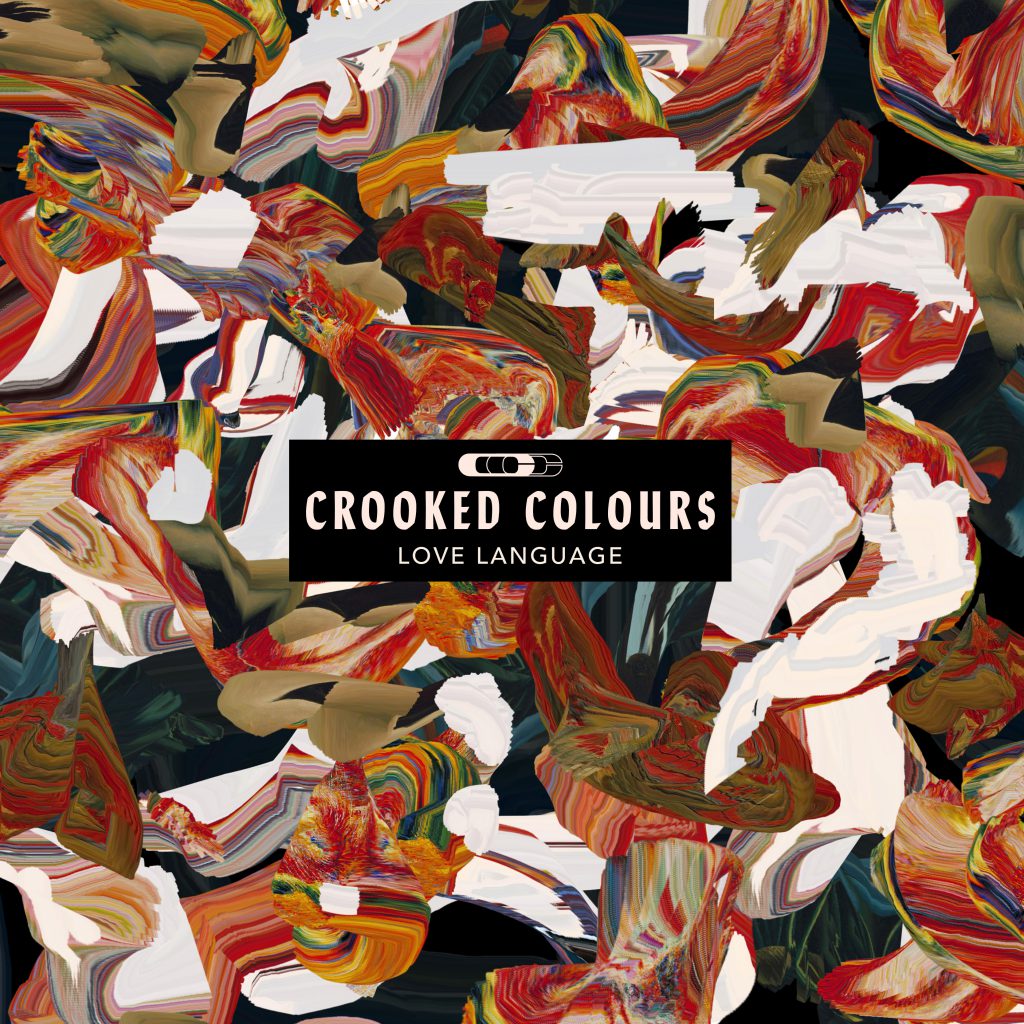 ---
Connect with Crooked Colours on Social Media:
Website | Facebook | Twitter | Instagram | SoundCloud | YouTube