Cold Blue explores a different terrain and takes his sound down a notch with his latest release to grace speakers around the world, Summer Chills.
---
Unlike many other artists, Cold Blue is one who hasn't been sucked into the livestreaming hustle that the quarantine times have brought about. Quite the contrary in fact, as he decreased his social media presence and opted to not stream at all. But that doesn't mean he hasn't been hard at work as instead, Cold Blue focused on getting back to nature and spending the time relaxing. It was through the restful and meditative time that Summer Chills was unexpectedly born!
After releasing the unbelievably moving Winter back in November 2019, a new Cold Blue album coming so soon was an absolute treat. On socials, he explained that even he didn't quite expect a new album either but that the newfound downtime led to a desire to create. It is clear that this album was birthed during a peaceful time in the artist's life as it emanates feelings that are arousing and sensual, those that are felt in the depths of one's core.
Summer Chills is no regular album, it's a downtempo version of some of the best tracks off Winter mixed in with some new ones as well.
My favorite part is that each of the new tracks, though not explicitly stated in their titles, are nods to some of the Winter tracks that were not formally remixed. For example, "Painted Skies" mixes in a downtempo version of my favorite "Colors," "August Rain" is a nod to "November Rain," "Summer Gates" alludes to "Winter Gates," "Green Leaves" relates to "Autumn Leaves," and "Relief" is arguable part of the "In Madness" cycle. The brilliance of the relationship between these conjoined albums gives both a particular uniqueness because how often do artists venture down this road?
Impressively, though the original tracks are re-ordered, much like his previous album, Summer Chills is stunning and cohesive from one song to the next. The album resonates the most not as single tracks but when listened to as the continuous mix. It's clear that Cold Blue truly has a knack for musical journies and aural storytelling and we can't wait to see where he takes us next!
Listen to Summer Chills on Spotify below, download or stream the album on your favorite platform, and let us know which tune was your favorite off this release from Cold Blue!
Stream Cold Blue – Summer Chills on Spotify:
---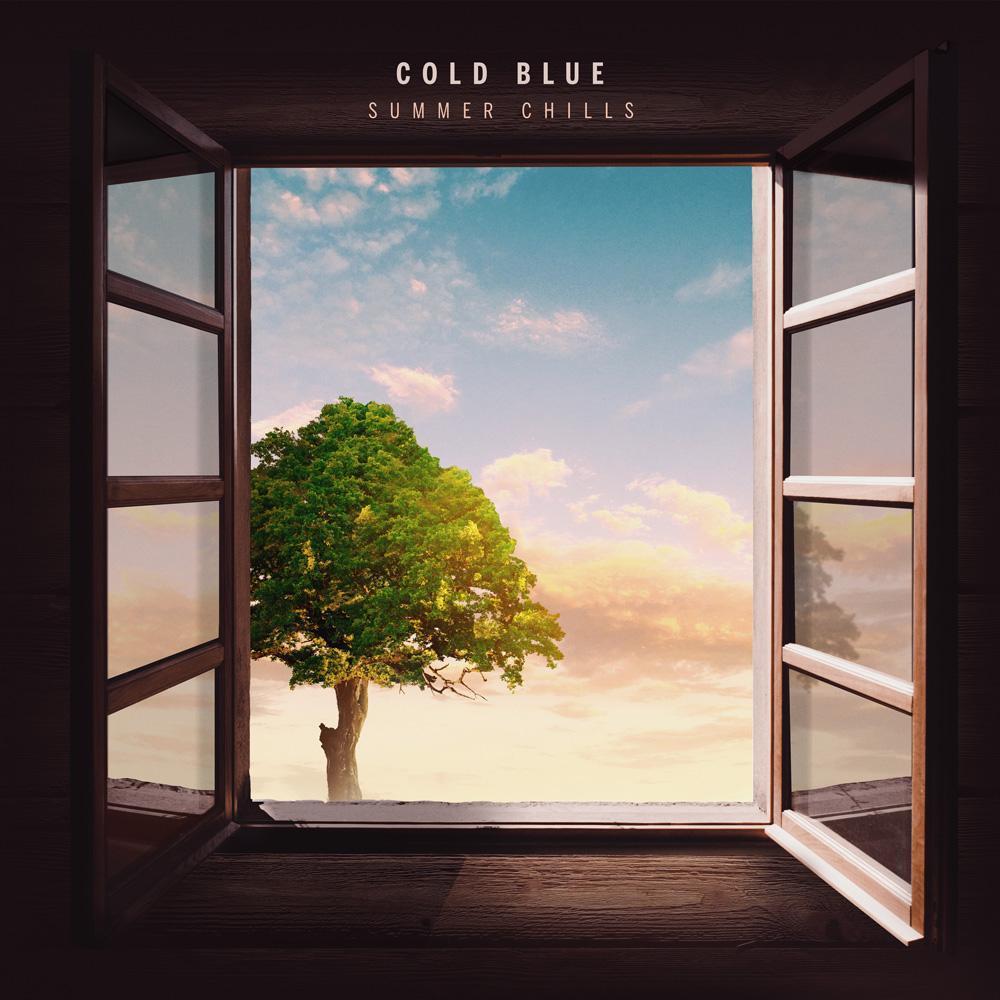 Tracklist: 
Shine (Chill Mix)
August Rain
Frozen (Chill Mix)
Summer Gates
Painting Skies
Green Leaves
Recovery (Chill Mix)
Relief
In Peace (Chill Mix)
Reflections (Chill Mix)
---
Connect with Cold Blue on Social Media:
Facebook | Twitter | Instagram | SoundCloud