Paul Oakenfold and Luis Fonsi pair their recent collaboration "The World Can Wait" with a heart-wrenching video dedicated to essential workers.
---
Since the start of this pandemic, practicing safety and supporting the dance community has been a priority in the music industry, ultimately putting live shows and festivals on hold. But this hasn't stopped artists' commitment to the scene gifting listeners with new music and manifesting virtual livestreams. Now, echoing others to give a genuine thank you to essential employees, Paul Oakenfold and Luis Fonsi cook up a tender new music video, "The World Can Wait"!
Fonsi's elegant vocals and powerful lyrics send you off to heavenly place as they use compelling images and striking moments of essential workers in action amid the pandemic. In addition to the remarkable storytelling throughout the video, a chilling sound palette is layered in from Paul Oakenfold to make the experience memorable. Paired together, they tug at viewers' emotions as they send messages that we can wait and recover through this trying time. 
In addition to the music video, four remixes of "The World Can Wait" surfaced with some fantastic artists putting their twist on the tune. Kilanova serves us with a stellar offering of cinematic sounds to make this track even more empowering. Similar to Kilanova, John Askew transports us to a celestial place as he lowers the elegant soundscape to highlight Fonsi's compelling vocals for a more downtempo rendition of the tune.
Much different than the first two remakes, blklght cooks up a rapturous progressive house remix that literally gives you chills down your spine as you make your way to the dance floor. It's certain that as you fall deeper into these mixes, your body falls into a hypnotic state. Last, but certainly not least Rafael Osmo and Spectral leave us in ecstasy as they recreate the tune in their own stunning trance style.
Escape to a safe place by watching Luis Fonsi and Paul Okenfolf's new music video down below, and be sure to download the remixes on Beatport!
Watch the music video for Paul Oakenfold x Luis Fonsi – The World Can Wait on YouTube:
---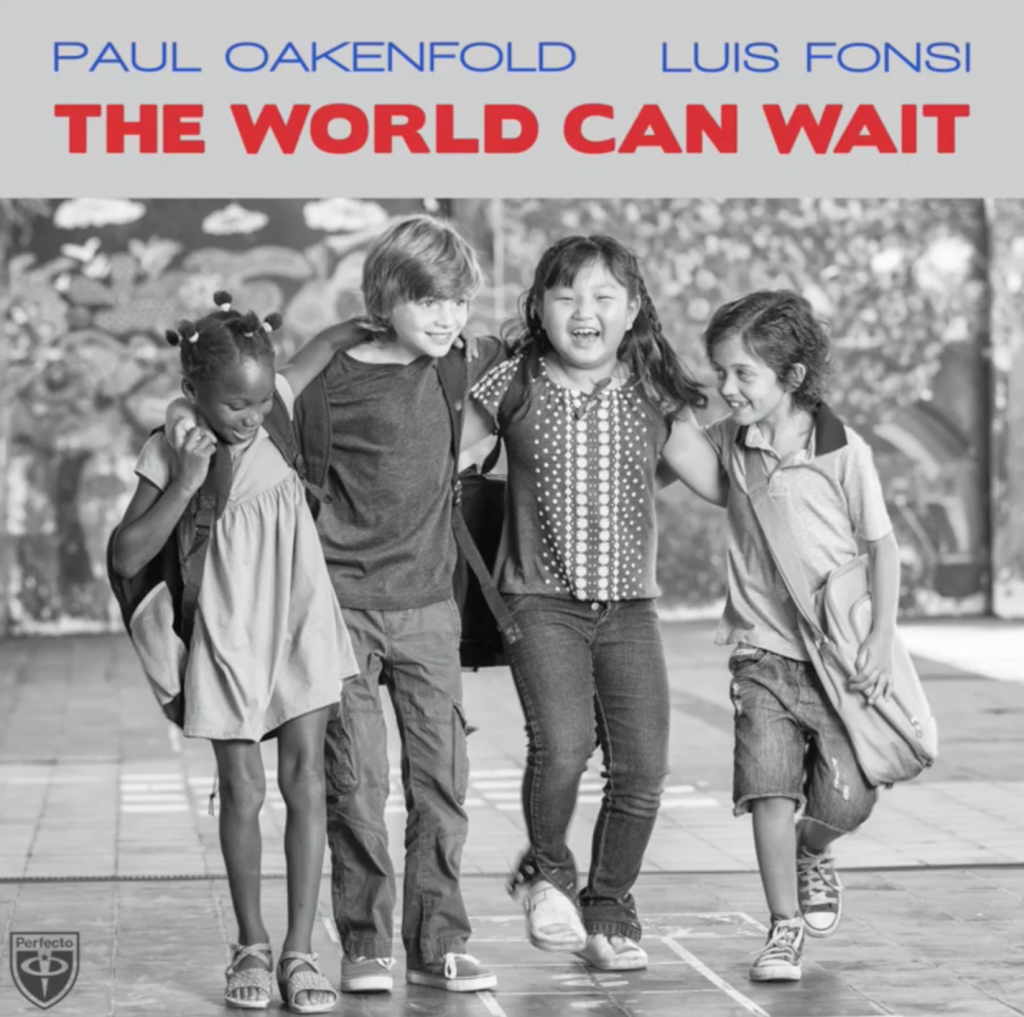 ---
Follow Paul Oakenfold on Social Media:
Website | Facebook | Twitter | Instagram | SoundCloud | YouTube
Follow Luis Fonsi on Social Media:
Website | Facebook | Twitter | Instagram | SoundCloud | YouTube