Three trance legends join forces for the latest Prism compilation from Outburst Records, opening the gates to the core energy of the genre!
---
Immediacy has its benefits in the music market of the here and now internet age. Instant satisfaction made us fans fickle and run to the next hit of dopamine from artists we follow. Forgive the staff behind Outburst Records – they realize that the Prism series disappeared for a bit too long. In 2020, Mark Sherry decided the time was ripe yet again for another iteration of the series – now at Volume 3. Mark's focus was not only on managing the operations of the label but also on supporting his debut artist album, Confirm Humanity. With that now behind him, he took the reins and guided Prism Volume 3 into a three-mix behemoth.
First, Mark Sherry took on the creative mixing he is known for during mix one. Twenty-three hard-hitting techy trance cuts make the mix a storm of energy. He captivates with works from his own hands, with two tracks from his collaboration with David Forbes as Thick as Thieves, and with a selection from his other collaboration Gentech – with Scot Project. You'll find works by Systembreaker, Peetu S, and Joint Operations Centre as well. There's even a sneaky remix of Maruo Picotto slipped into the middle of the mix.
Speaking of Scot Project – he takes the lead for the second mix. Twenty-five tracks cater to the energetic rave sounds of his sets in this mix. No less than four of his original works make an appearance in some form – but the call-outs to other artists will no doubt surprise. Genix opens the mix, while Junk Project (a rebirth of a 1990's era trance group) pops up. Energetic trance driver Sneijder teams with Billy Gillies for a spell, while Sam Jones and Sholan both cater to the new range of fans. Most interesting is the inclusion of a mega-collaboration from Vini Vici, Shapov, and NERVO, and then the closing track as a selection from hard dance shocker Zatox.
Finally, the third mix pops out from David Forbes. David likewise showcases plenty of his own handiwork – four collaborations (two as Thick as Thieves, the other two a collaboration with Paul Denton and a collaboration with Lostly) as well as four originals as a solo artist. Interspersed within are a smattering of others to round out the shortest number of tracks: only fifteen here. Shugz and Ashley Smith will be familiar to newer fans in the genre, Sneijder makes yet another appearance, and a few new names ought to melt some minds with David's powerful storytelling.
In all, the talent that crafts the sonic journey of Prism Volume 3 grabs the beast by the horns and lays down their talents to make your speakers tremble with mighty beats. Gets your dancing shoes on, gravitate beyond the norm, and grab your copy on the platform of your choice by clicking this link!
Stream Mark Sherry, Scot Project, & David Forbes – Prism Volume 3 on Spotify:
---
Mark Sherry, Scot Project, & David Forbes – Prism Volume 3 – Tracklist:
Disc 1 – Mixed by Mark Sherry
Mark Sherry & KETNO – Space Monkey (Tea Vuckovic Remix)
Thick As Thieves – Tingles
Thick As Thieves – Collide (Peter Fern Remix)
A*S*Y*S – Acid Wall
Thick As Thieves – Lysergic
Mark Sherry – Fire & Brimstone
Mark Sherry – Total Eclipse
Will Rees – Candy Jack
Richard Durand – Perseverance
Pulp Victim – The World (Mark Sherry Remix)
Dominant Space – Acid Rave
Systembreaker – Porcupine
Mauro Picotto – Like This Like That (Richard Tanselli Remix)
Mark Sherry & Richard Durand – Cosmic Dawn (Systembreaker Remix)
Ciaran McAuley & Clare Stagg – All I Want (Mark Sherry Remix)
Systembreaker – The End Of The World
Ariel – A9 (BIG CMV Remix)
Scot Project – O [Overdrive] (Mark Sherry's Acidburst Remix)
Richard Tanselli – Wake Up!
Kriess Guyte – Rudeboy
Peetu S – Infected Sector
Joint Operations Centre – Meraxes
Gentech – Change Your Heart
Disc 2 – Mixed by Scot Project
Genix – Rave Daze
Nikhil Prakash – Momentum
2sher & Chris de Seed – Welcome Home
Golden Girls – Kinetic (Genix Remix)
Junk Project – Brightness [2K20] (T78 & MOTVS Remix)
CYB – Now (Drumcomplex Remix)
Scot Project – M [Metropolis]
Scot Project – H [Hypnotize]
Scot Project – FM [Feeling Me] (Shugz & David Rust Remix)
Scot Project – S [Outer Space] (D10 Remix)
Skysurfer – Colors (Wavetraxx Remix)
Sneijder & Billy Gillies – Rhino
Sam Jones – Because Of You
Darren Hall – Got 2 Keep
Adrenaline Dept. – U Got 2 Be There
Kinetica & Inversed – Amphetamine
Dave Steward – Planters Prism
Liam Melly – PowerTrip
Renegade System – When I Rock
Sholan – Savage System
Jan Vervloet vs DJ Ghost – Super Dry
H! Dude – Sexual Destruction
Vini Vici vs Shapov vs NERVO – My World
Black XS – Il Gato
Zatox – Let Me See Ya
Disc 3 – Mixed by David Forbes
Three Drives On A Vinyl – Greece 2000 (Thick As Thieves Remix)
Sebrof & DMCK – Phenomenon
Thick As Thieves – Brain Control
David Forbes & Lostly – In My Mind
David Forbes – The Music
David Forbes – Evolution Of Dance Music
David Forbes – Hold Me
Mickey Marr – Annihilation
Shugz – La Bomba
Jardin – 82
Sneijder – Chuck Norris
Sharkey & McFalane – ZEPHYR
David Forbes & Paul Denton – Format
Ashley Smith – Rock the Beat
David Forbes – TimeWarp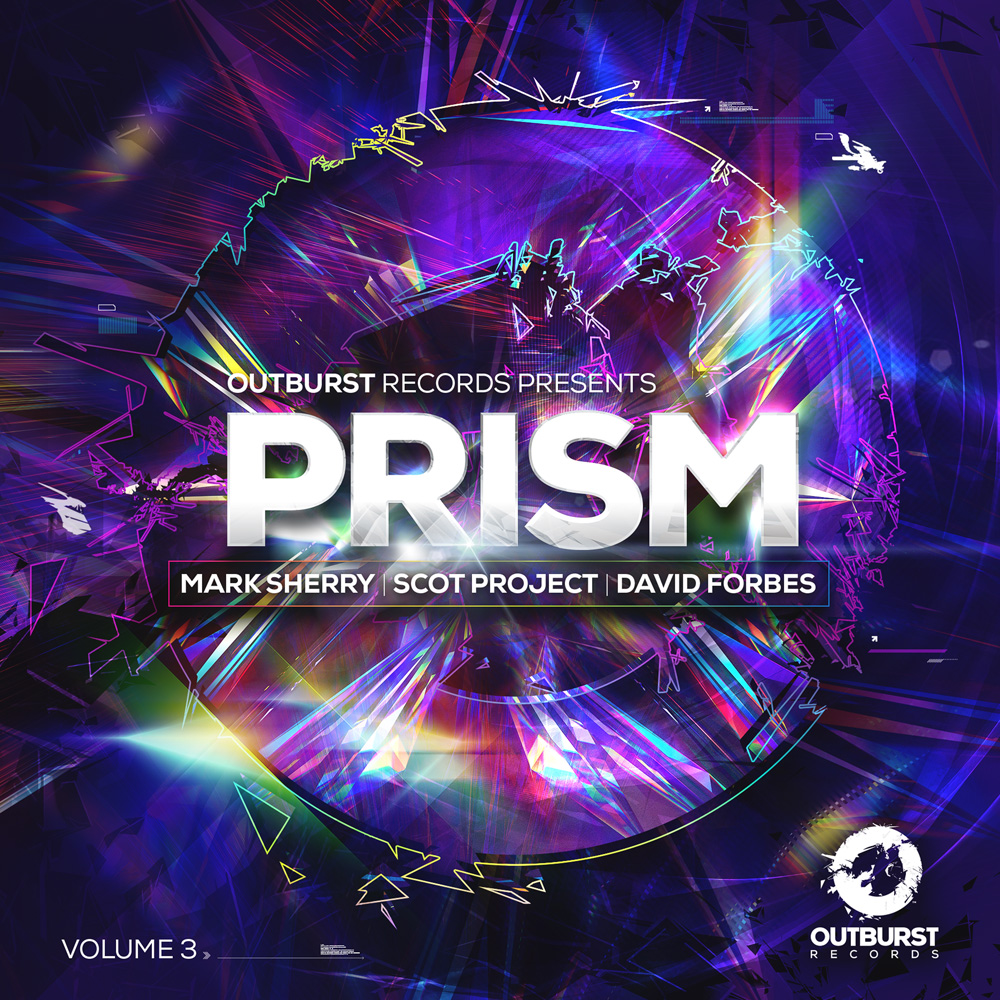 ---
Follow Outburst Records on Social Media:
Website | Facebook | Twitter | Instagram | SoundCloud | YouTube