Wendigo is one of the freshest faces to emerge from the thriving house music scene in San Diego and is already beginning to make some waves!
---
Southern California has become a hotbed for house music over the years with a bevy of amazing names rising up through the ranks of the scene. But while the focus typically surrounds artists from Los Angeles, just over 100 miles south there is a scene in San Diego that's thriving and produced major players like Desert Hearts along with artists including Mitch Dodge, Ofier, Oren, and more. Now, Wendigo looks to carve out his own place in the local scene as well.
Originally hailing from Oakland but now calling America's Finest City home, Wendigo first found his footing in the dance music scene when it was bubbling with activity back in the early 2010s. Discovering his own passion for house, techno, and lasers too, he began to focus on touching multiple aspects of the scene as a DJ, producer, production guru, and professional party-thrower.
Most recently, Wendigo teamed up with Memo Rex for "Good With That" which dropped on his album Omnious, along with other tunes such as "Fever" and "Awake." He's also flexed his muscle as a tastemaker with appearances during some livestreams as well for Spin Nightclub and Desert Hearts while even bringing his lasers to Downtown San Diego for a break from the madness of the pandemic.
Although we might not be able to vibe out to his stylings behind the decks in person for some time to come, he's gifted us with a mix that will have you imagining you're out in the dust at Burning Man or at Day Zero in no time at all. So check it out below and read on to learn more about this rising star in the San Diego scene!
Stream EDMID Guest Mix 229 || Wendigo on SoundCloud:
---
Hey Wendigo, thanks for chatting with us today! Since you're one of the freshest faces in the scene here in San Diego let's start off by exploring your roots. So turning back the clock, who were some of your earliest musical influences and where did they stem from?
If we're talking early-early, like way back when, I'd have to say some of my earliest musical influences were artists such as STS9, Thievery Corp., Shpongle, and other artists sort of steeped in psychedelic electronic sounding production with backgrounds in World Music . As I delved deeper into the worlds of techno/minimal/Playa Tech, artists like Damian Lazarus, &Me, Birds of Mind, and all the Sol Selectas crew have had a heavy influence on the music I've been producing.
What led you to develop a passion for dance music? Was there a moment you can recall when you realized that you wanted to pursue a career as a DJ/producer?
Growing up in Oakland, I initially didn't pay any attention to the EDM scene. My interests really gravitated towards old school Hip Hop, and more specifically around Bay Area Hip Hop and the Hyphy Movement. But when I moved to SD in 2012 and the EDM scene was in full-effect here, I couldn't resist. The new friends I made here brought me to clubs like Voyeur and festivals like Identity Fest. At these, I saw and felt how DJs/producers moved audiences with their music and knew in my heart that this was something I truly wanted to do. It was shortly thereafter that I started messing around in Abelton and acquiring all sorts of MIDI and well, spending countless hours figuring it all out haha.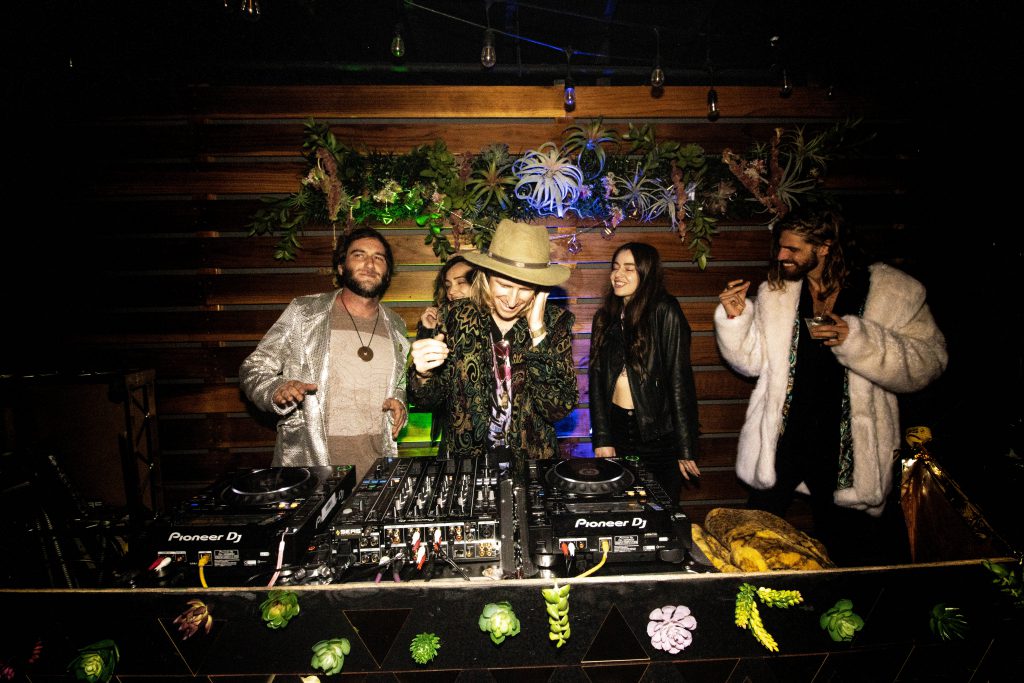 Your track "Awake" is a solid techno tune that's perfect for those drives deep into the desert. What was the production process like on this release, can you walk us through what goes on in your mind when you're starting a fresh project?
Most of 2019 I spent on the road, running lasers in different countries at different festivals. Probably spent more time living in the airport lounges than I did in San Diego for sure. So finding time for the studio was really tough. It was actually in airport lounges, hotel rooms, and on the various flights I took where I found time to produce.
I first started putting "Awake" together in Hong Kong last November. In my mind, I was still fresh off the Playa, my mind resonating with the epic sunrise sets on the Mayan Warrior from Damian Lazarus and DJ Tennis. These experiences, sounds, and memories swim around my head constantly. I guess what really drives a great deal of my music/laser production and engineering is setting. I'm always thinking about how the track I'm creating will apply to the venue (setting) it's meant or would be killer for. That's why the album art for "Awake" is a picture I took at sunrise last year on the Playa. Can't wait to play it in the dust one day!
We've really been digging your collaborations with Memo Rex as well like "Good With That" which dropped on his album Ominous. How did that relationship first form and what's the synergy like when you guys get into the studio together?
Man, Memo is like….the Wiseman, the Sage, the Guru. He can take whatever idea you have and manifest it sonically. It's truly something to behold. I met Memo through the scene on several different occasions but really chatted with him extensively at the Peninsula Stage one sunrise at Genius Loci in 2019. [We] started to talk about music and then made a plan to sit down and collaborate.
It was during these collabs in his studio that we realized we had a decent amount in common (both musically and on cosmic notions) and formed a solid friendship. Memo and I talk pretty frequently, constantly ping-ponging ideas off each other and are actually currently working on a podcast with our dear friend Lee Reynolds of Desert Hearts called The Dose. Stay tuned for that one because it's going to be a doozy!
What's your process when you're preparing for a set or about to spin a mix like the one you've done for us today? Is there anything specific you dig for or tunes you keep on your drive regardless because they're surefire weapons?
This set I actually put together for a small quarantine fest about a month ago called Sorry Not Sorry, which was held on a cliffside near Ocotillio Falls overlooking Lake Elsinore. I was given a sunset slot so I kind of engineered the set to go along with a sunset overlooking a giant lake haha. It starts off sort of ethereal and then leads into some heavier hitting stuff. Like I said earlier, I really try to focus my production and mixes around the setting I imagine them being played at. I try to keep their elements theatrical and impactful so people can really feel what I'm feeling.
Aside from working behind the decks and in the studio, you've also thrown some parties and worked with lasers! What's been your favorite job to do in the scene that isn't being a DJ?
Lasers are most definitely a true passion of mine and have had a monumental impact on my life and assisted my progression in music substantially. Finding a career in Laser Programming definitely offered me the opportunity to not only program shows and collaborate with some of the biggest names in electronic music, but also has allowed me to travel all over the world. I have seen and done things that I never thought possible in this line of work and am so incredibly grateful for those who introduced production into my life.
With such sharp advancement in the professional production world, I decided to give it a go on my own here in San Diego. Ranging from throwing shows at PB Avenue under the title "A Night With The Wendigo" and even some pretty big underground parties. Specifically "Into The Deep", which we threw in the tunnels of the sewer and surprisingly had 500+ people show up. [Laughs] As much as I like throwing shows, they're a ton of work and I think I like producing music and DJing way more.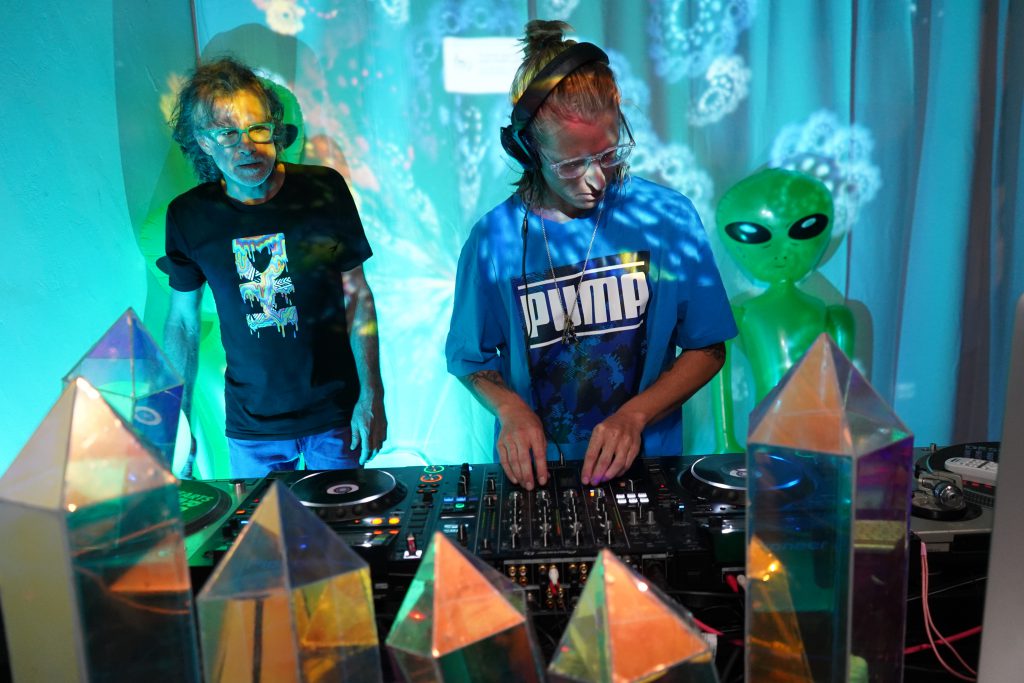 The coronavirus pandemic has really set everyone in the live entertainment industry back, especially artists who had just begun to truly make waves. What impact has it had on you and have you been able to remain creative during this time?
From a festival production standpoint, the pandemic has nearly crippled the entire industry for the foreseeable future. I had just formed my fist company in January 2020, Elite Lighting Source, LLC, dealing specifically with laser show programming and engineering. I had just finalized contracts with Damian Lazarus & the Crosstown Rebels running lasers for Day Zero and Get Lost and additionally signed on with the Desert Hearts boys to run the show at DH 2020. All that literally disintegrated once the pandemic hit. I'd be lying if I said it didn't crush my soul, it did…. But I picked myself up, stayed positive, and I just kept moving. Stagnation will fuck with your mind. Better to keep moving, progressing, and believing that our industry will come back swinging.
From a musical standpoint, quarantine has finally allotted me some serious time to focus on music production and form seriously tight bonds with some bigger names of the industry, for which reason I cannot totally hate what has happened. Additionally via streaming through various channels (Spin Nightclub, Desert Hearts etc), I have been able to get my name out there to thousands of people I'd otherwise struggle to reach. So in that regard quarantine has really helped me make a bit more of a name for the Wendigo.
Having been involved in the scene here in San Diego, what do you feel makes this city stand out from others you've visited over the years?
Geez, San Diego is something special eh? I've literally travelled to almost every major city in the world and have to say that SD is a gem, especially for this scene. We've got some really talented DJs/Producers, visual artists, programmers, and truly brilliant minds all operating in the same location almost symbiotically. A lot of cities struggle to boast that kind of artistic camaraderie. San Diego does this almost effortlessly. That's why I have always gravitated back here…
Finally, since SD has some of the best Mexican food North of the border, we have to know what your go-to order is when it's late at night and you have the munchies. What is it?
Dam that late-night order huh?! Probably has to be this little place called Los Dos Pedros, and the order is the carne asada fry burrito without a doubt!
---
Follow Wendigo on Social Media: