Porter Robinson drops a self-remixed version of "Get Your Wish" under the comically fictitious pseudonym DJ NOT PORTER ROBINSON.
---
Last week, Anamanaguchi dropped an 8-bit fused hardcore edit of Porter Robinson's "Get Your Wish." This week, the hit single off Porter's forthcoming Nurture album got a second dose of the remix treatment. The DJ NOT PORTER ROBINSON remix of "Get Your Wish" is finally out, gifting listeners another beautiful take on the track.
Spoilers: DJ NOT PORTER ROBINSON is, in fact, Porter himself. The track credits list him as the sole writer, producer, and performer. The remix replaces the piano-driven intro with a conjunct melody of synths over a glitchy, irregular drum pattern. The original followed a traditional song structure with an intro feeding into a chorus verse pattern. DJ NOT PORTER ROBINSON's version redresses the lyrical top line in a variety of ways. First as a repeating sample to support the melody through the intro and outro. Additionally, the main drop is built on chopped up verses from the original's main chorus. Overall, the remix shifted the purpose of the lyrics.
The original message behind "Get Your Wish" was to reflect Porter breaking free from his personal struggles in the years following the release of Worlds. The DJ NOT PORTER ROBINSON remix carefully remodels the relationships between the track's elements to create a different listening experience. In this case, the new version transforms an uplifting semi-ballad into a zealous dance music bop laced with clearer electronic influences.
Similar to Anamanaguchi's remix, the DJ NOT PORTER ROBINSON version is cheerful and lighthearted in essence. Both versions prove the versatility of "Get Your Wish." Despite the pair of remixes significantly shifting the pace and feel of the track, they sound just as natural as the original release.
At this point, both of the "Get Your Wish" remixes debuted during Secret Sky are finally out. Porter closed out the same set by revealing the third track off of Nurture, "Look At The Sky." There's no official announcement that it will see a solo release before the official album drop so until then, enjoy these two remixes on your favorite platform or Spotify below.
Stream Porter Robinson – Get Your Wish (Remixes) on Spotify:
---
Porter Robinson – Get Your Wish (Remixes) – Tracklist:
Get Your Wish – DJ NOT PORTER ROBINSON Remix
Get Your Wish – Anamanaguchi Remix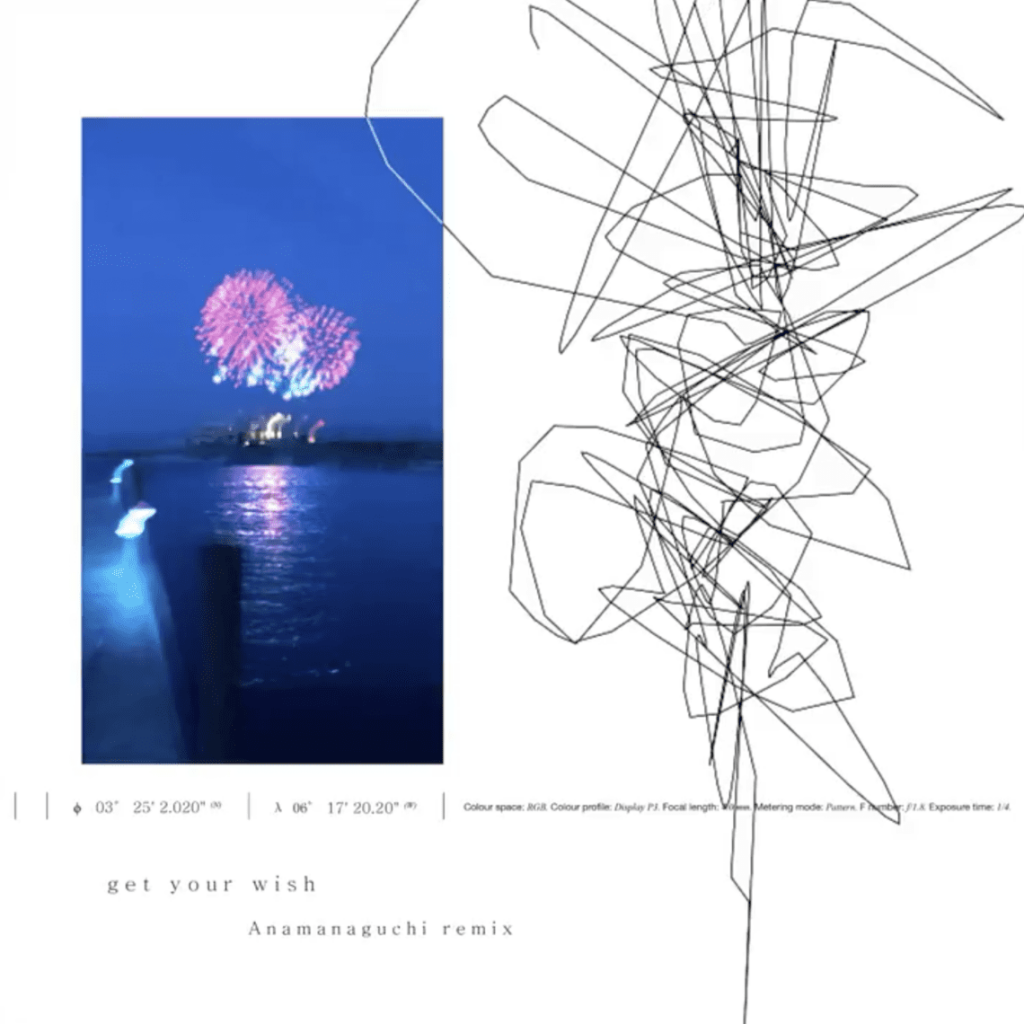 ---
Follow Porter Robinson on Social Media:
Website | Facebook | Twitter | Instagram | SoundCloud | YouTube