OREN is one of the fastest rising artists in the SoCal house music scene. Learn more about him and get to grooving with his exclusive mix!
---
Los Angeles might be one of the world's biggest hubs for dance music but if you head just two and a half hours south to San Diego you'll find a plethora of tasty beats to dance the day and night away to. The local scene in America's Finest City is flourishing and while there may be a quarantine with no parties for the foreseeable future, artists like OREN continue to drive the community forward.
Climbing through the ranks at a rapid pace, OREN has truly begun to carve out his place in the scene with stunning sets that keep crowds moving non-stop. Playing in support of house artists like Justin Martin and Sacha Robotti while also getting some love from Space Yacht and Genius Loci, he's made a big splash already and is showing no signs of slowing down anytime soon.
Additionally, OREN is the founder of his own house music collective, Kino Village, which prior to the stay-at-home order had proved their worth with some fantastic showcases featuring lineups you simply couldn't miss. Constantly looking for new opportunities to grow, he's now transitioned it to a label with curated events on the back burner until we're all back to the dancing together.
Looking to gain more insight into this rising star in the scene, we caught up with OREN for a chat to discuss his life during quarantine, where he hopes to take Kino Village next, and plenty more. Listen to his guest mix below and read on for the full chat!
Stream EDMID Guest Mix 220 || OREN on SoundCloud:
---
Hey Oren, thanks for taking the time to chat with us today. First things first let's talk about the biggest topic on everyone's minds, the coronavirus pandemic. How have you been holding up and keeping busy during this time?
Definitely felt a little weird at first but I've pretty much just been producing and working on branding as much as possible which has kept me pretty busy. Right now is a great opportunity to stay healthy and learn as much as possible.
What have been some of the biggest struggles you've faced because of the quarantine as a rising artist in the scene?
It was pretty sad when I realized I wasn't going to be able to perform for a while and just not being able to experience festival season as a whole was very tough at first.
One of the ways that artists have been connecting with fans during this time has been through livestreams and you've even taken the virtual stage as well. What was your experience like and how you've approached this transition? Did it differ at all from live sets?
I did a couple of live streams and they were very fun. Definitely not the same feeling as playing to a crowd but it was awesome cause I had never done any live streams before so it was cool to do something different.
What's your preparation process like when you have a set on the horizon? Do you typically pre-plan some tracks you know you want to play or just press play and vibe with the crowd?
I usually just pick my first song depending on how I feel and then go from there. I never pre-plan my set as a whole because even if I tried, I'll just end up playing based on how the energy feels in the moment.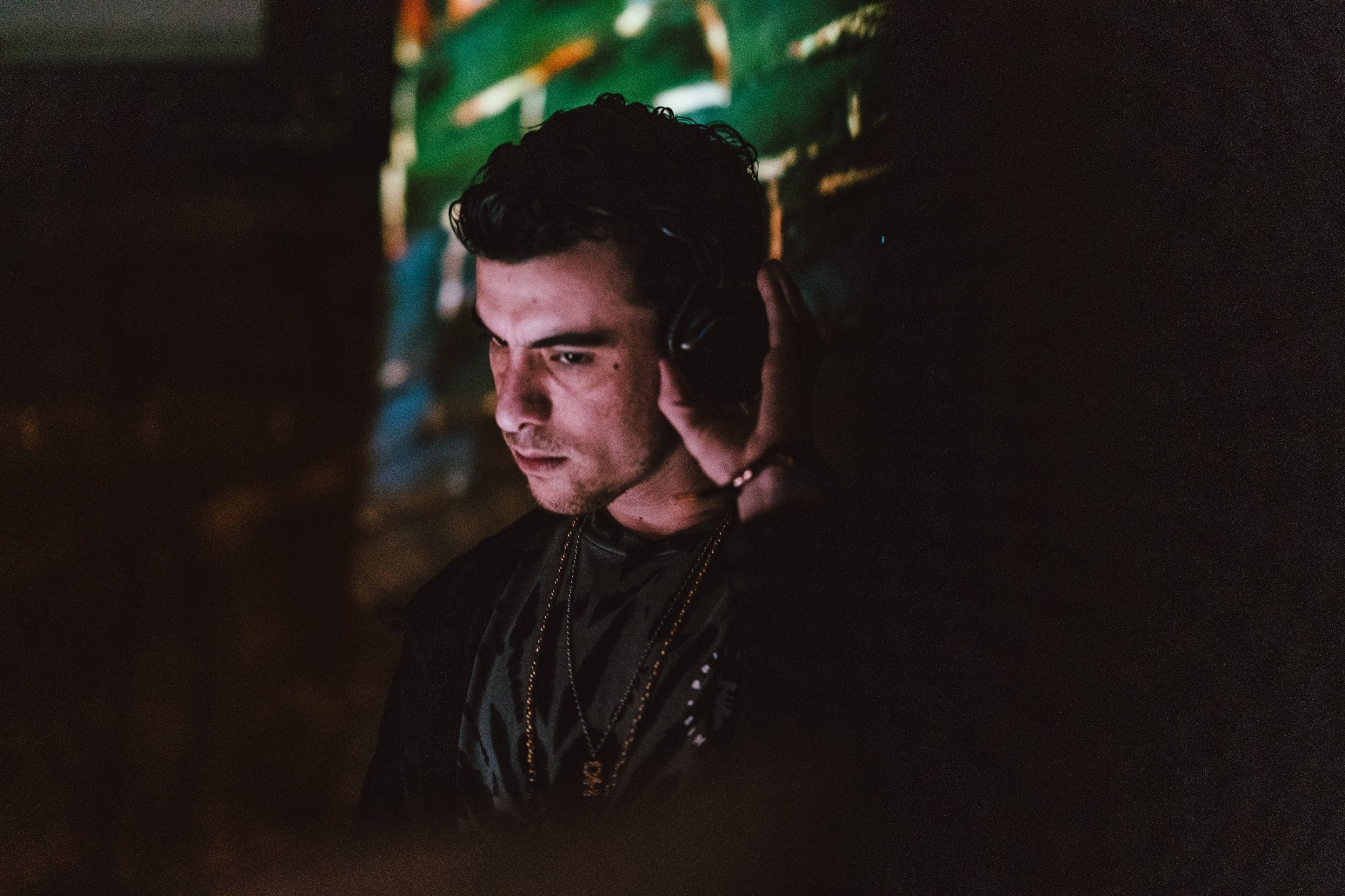 You're not just an artist but also a promoter as well with some stunning events under the Kino Village banner. How did the idea for these parties first come about and how do you find time to balance life between both projects?
When I first realized I wanted to only make and play different kinds of house music, I also realized how difficult it is to consistently book a good amount of house gigs with a proper set time, the right crowd, and through reliable promoters. I also noticed that there are so many amazing producers in San Diego that have a hard time getting booked so I decided to start a brand that throws its own events with proper branding and a very unique/top-notch lineup.
I just felt that I could get a lot more done and help people showcase their music if I were more in control behind the scenes sometimes. To be honest, I don't really like throwing events at all anymore because it gets exhausting and it's very difficult to balance with producing, but I'm going to continue curating events because it has allowed me to put people on in many different ways which feels amazing!
Where do you hope to take Kino Village in the future? Are there any big plans you can share with us that you have planned for when we're back to partying?
Kino Village has recently turned into a record label. My current vision is to focus more on getting releases out on our label, and throw fewer events even when quarantine is over. The main priority right now is to focus on original content and build our brand more online. Also, we actually locked in a couple of different residencies in multiple states right before the lockdown which is awesome but now it's looking like we are just going to focus on building our brand online and book a tour next year.
Let's take it back to your roots as an artist really quickly. When did you first discover dance music and who were some of the influential artists that guided you to where you are today?
My love for music originally sparked through hip hop and indie rock. Then eventually, I was introduced to EDM through the first EDM festival that I attended which was Identity fest in San Diego about 10 years ago way before I decided to move here. That experience was life-changing because it was the first time I realized I just wanted to be involved with the music scene in general. At first, I loved artists like Troyboi and Ekali, and then I found my love for house music. My biggest influences today are Justin Martin, Claude Vonstroke, and Shiba San.
San Diego has a thriving house and techno scene that is filled with artists rising through the ranks just like yourself. What are some of your favorite aspects about the local scene and feel make it stand out from other places?
The San Diego music scene is so special. It may seem like it's not that big at times but that's why I love it. It has SO much potential and it literally feels like the people involved at the moment are building it themselves each and every day. San Diego is going to evolve so much and I'm so grateful to be a part of it.
Since SD is home to some of the world's best Mexican food, where is your favorite spot to grab a bite to eat, and what's your standard order?
Puesto's tacos are next level. Any taco from Puesto's is fine with me!
Finally, these times are very dark for many people in the scene who are facing the loss of their jobs, social interaction, and more. Can you share an uplifting message for those who may feel down about the state of the scene?
As cliche as this sounds, just find any reason to stay positive. I personally like to look at this as a big break. Now's an amazing time to stay healthy, learn as much as possible, and just work on yourself. The more you conquer those aspects of life, the happier you'll be when you get to apply the better version of yourself to the world when this very temporary phase is over.
---
Follow OREN on Social Media:
Facebook | Twitter | Instagram | SoundCloud