Om Records turned a quarter-century old and has curated a fantastic collection of tunes to celebrate their history of impressive releases!
---
Twenty-five years ago, I was in high school, getting my feet wet in school dances, following global dance trends thanks to web forums, and trying my best to find the elusive sounds of electronic music from Europe here in the United States. During that time, Chris Smith had a vision of dance music in America and founded the San Francisco, CA-based Om Records. Now, the label celebrates its collective talent cultivated over the years in the splendor of Om Records – 25 Years which takes twenty-six tracks blending brand new music and selections from the past two decades plus.
For the uninitiated, Om Records served as the launch board for many of dance music's underground stars. Ryan Raddon, better known as Kaskade, made his start on the label. DJ Heather and Collette launched early projects on the label. Songstress Samantha James launched her career through the label. Joining the label over the years are Groove Junkies, Andy Caldwell, Dirty Vegas, Chuck Love, and the profound Mark Farina – with his ensemble Mushroom Jazz sound. Forget not – Groove Armada and Underworld have called the label home over the years.
Since its founding, credit Om Records with a growing number of licensing opportunities that reach as far as a national Chevy Malibu Commercial campaign, and shows as diverse as The Following (FOX), CSI/CSI Miami (TV), Grey's Anatomy (TV) and hundreds of others. In addition to its dance music collective, it's important to note that Om Record has a long-standing relationship with the hip hop side of musical things. Famously, People Under The Stairs, known for their use of sampling, Digable Planets (formed back in 1987), and J-Boogie's Dubtronic Science all offer the creative hip hop freedom that Om Records presents as an independent label.
Capturing the imagination of a worldwide audience is no small feat and a credit to what they have cultivated over their twenty-five-year history. So grab your copy of OM Records – 25 Years on your favorite platform or pick up the limited run of 4x180g vinyl right here thanks to Bandcamp, and read on for some of the standout tunes!
Stream Om Records – 25 Years on Spotify:
---
Om Records – 25 Years brings the full gamut of their label's identity and puts it on full display!
On Om Records – 25 Years Om's label heads tapped on twenty-six tracks to showcase the label. Set off with a batch of thirteen brand new tracks. From Kaskade & Colette and King Kooba to Rocket Empire and Rithma, a cadre of amazing talents pull new or unreleased works together for the label. The label's management recommends an action for listeners: take a break and enjoy an intermission of your own making. Reflect and enjoy the new music offered, then come back for a step-down memory lane with the next batch of thirteen songs. Selections from 1999 through 2017 grace the ears of fans as a deeper catalog takes over.
Having perused the twenty-six-track compilation quite a few times, its an easy recommendation. The compilation provides a breath of fresh air that sets itself on breezy lanes outside of genre conventions. Unlike many compilations out there this year, Om Records caters to its fans who love the diverse background the label brings. In light of that, what follows is some brief notes on a selection of tracks to note. After repeatedly listens, each of these tracks infected my head in one way or another. Selections run on both sides of the compilation – a few new and a few old.
Kaskade & Colette – When I'm With You
Om Records royalty collaborates for an amazing output to open the compilation. These two titans combined talents to produce pure bliss on "When I'm With You." Kaskade's signature deeper house vibes take root, more in line almost with his work over with Late Night Alumni, while the svelte sounds of Colette's vocals warmly wrap the ears in the beauty of sound. There is no doubt here that the mood is uplifting, and the cadence is to get you to slow dance in the sun-tinged skies near the beach or poolside. Bellissimo!
Chuck Love & Fourfeet – Let's Go Back
Chuck Love popped on the OM radar in a big way with 2007's "Beautiful Thang" – a house centered piece with funky vibe that fits perfectly next to disco. In "Let's Go Back" he collaborates with Fourfeet to reinvigorate the disco-fueled funkiness yet again. This one is a tune to love. The synth stabs and big booming throwback bass line here will make your hips sway while the brass and piano lines instantly throw the decades of dust off! Just close your eyes and transport yourself to years gone by.
Mark Farina & Homero Espinosa – The Story
"The story didn't end there, so we didn't stop there…" states the sample Mark Farina and Homero Espinosa's "The Story." An absolute jazz masterpiece – Mark and Homero combined to mix the soft groove of smooth jazz with the beauty of hip hop and spoken word. The synth grooves feel right out of George Benson's catalog during the highest moments of his career. This one is a mastercraft!
Rocket Empire – On A Bridge
For fans of sounds more in line with Abandoned Pools or other indie-electronica artists, "On A Bridge" by Rocket Empire offers the beauty of an emotional indie ballad of the electronic variety. Focused on the journey that feels lost in the troubles of existence, the track is relatable in the right ways. The chorus lines sum it up so well: "Here we are now standing on a bridge, got a long way to look down, a long way ahead." Feels man – the feels!
Marques Wyatt – For Those Who Like To Get Down (DEEP Sunday Retro Vibe Mix)
Tripping into the retrospective section of the album takes us to Marques Wyatt's "For Those Who Like To Get Down" and the Deep Sunday Retro Vibe Mix. Is it retro? Yes, but in a beautiful manner that tears into the nostalgia of times gone bye. The track offers a groovy bassline with some amazing synthesizer loops and melodies that often make your booty move in its chair or your feet take you across the room.  This one shows the beauty of house music that likely will make your parents cut a rug as well.
TWINKIDS – Overdressed
The most current track in the retrospective, "Overdressed," will woo fans of Majestic Casual and TheSoundYouNeed forsee. TWINKIDS, a collaboration by one person in Florida and the other in Japan, combine forces for a downtempo affair that sounds perfectly suited for summertime sunny sessions.
The lyrics "All your loving, it distracts me" and the chorus "Is it crystal or plastic? / Overdressed and under-loved / It quivers, that bug in your lip / Baby I love you deeply / You're a lie to me" instantly harken the mind's eye to the throes and woes of relationships. There is a hook to the real emotions that hijack the brain when dealing with love – betrayal, desire, understanding, and fear all oozes through on this one.
Soulstice – Fall Into You
This 2001 trip-hop classic features an almost Sade-like vocal over the tell-tale breakbeat production of the genres. "Fall Into You" captures the essence of desire and passion in a package that is simultaneously infectious and heart-wrenching. If nothing else, this is where we end – with hope and finality. "Fall Into You" encapsulates an era gone by that still sounds so fresh today.
---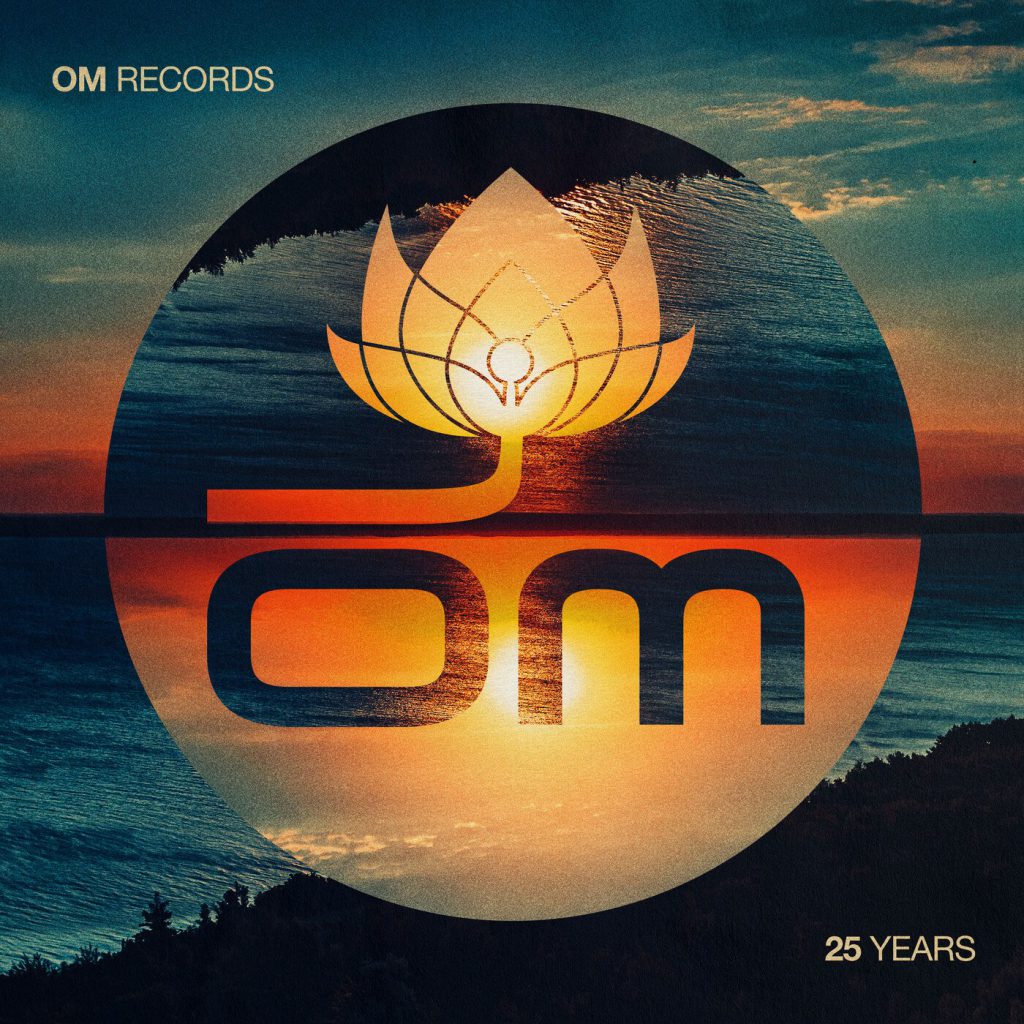 Om Records – 25 Years – Tracklist:
Kaskade & Colette – When I'm With You
Body Language – Let's Try
Chuck Love & Fourfeet – Let's Go Back
Mark Farina & Homero Espinosa – The Story
People Under The Stairs – Turfbuilders (Demo)
Colossus – This Is How We Do
King Kooba – Want Your Love (The Jazzual Suspects Remix)
J Boogie's Dubtronic Science – Be Free Feat. Carlos Araiza
Rithma – Spin Cycle
Blackbird Blackbird – Vector
Rocket Empire – On A Bridge
People Under The Stairs – Acid Raindrops
Mark Farina & Sean Hayes – Dream Machine
Kaskade – It's You, It's Me
Marques Wyatt – For Those Who Like To Get Down (DEEP Sunday Retro Vibe Mix)
Groove Armada – Love Lights The Underground
Colette – Feelin' Hypnotized (Kaskade Mix)
Body Language – Social Studies (Plastic Plates Remix)
TWINKIDS – Overdressed
J Boogie's Dubtronic Science – Movin' To My Beat Feat. People Under The Stairs
MING & FS – Hell's Kitchen
Colossus – Thrupenny Bits (The Jazzual Suspects Remix)
King Kooba – Fooling Myself (Easy Access Orchestra Mix)
Soulstice – Fall Into You
---
Follow Om Records on Social Media:
Website | Facebook | Twitter | Instagram | SoundCloud | Bandcamp | YouTube