Before he shut down Hollywood Boulevard and REDUX was even a thing, Kaskade was putting the final pieces of his Dynasty together. 
---
Making a splash on the scene nearly a decade prior with It's You, It's Me on OM Records, Kaskade released two more albums before finding his footing on Ultra Records in 2006. That year, his album Love Mysterious delivered tracks like "Be Still" and "4AM" and 2008's Strobelight Seduction had a bevy of timeless tunes, but it's 2010's Dynasty that solidified him as a force to be reckoned with a decade later.
In fact, it's almost as if Kaskade planned the release of the album perfectly with the blossoming dance music craze that was hitting on all cylinders. The scene had navigated its way out of the dark shadow of the RAVE Act and more people were stumbling upon the sounds of electronic music in some way or another. So it was clearly no better time for Kaskade to light a fire in our new shoes than right then and there, and he did so in a masterful manner.
Stream Kaskade – Dynasty on Spotify:
---
"It's my hope, it's my fear

It's my dream, all my tears

It's a start, it's an end

Then I start again, I start again"
There couldn't be a more aptly titled track to kick-off an album than "Start Again."
The soothing voice of Becky Jean Williams backed by a guitar riff washes over you immediately before kicking into a beat that will have your feet moving in no time at all. Your worries melt away as the track gives you a warm, comforting hug and resets your inner emotions.
From there, it's effectively off to the races as Kaskade looked to another house music maestro, EDX, for "Don't Stop Dancing." Another dancefloor-ready tune that incorporates melodic tones with an electro twist, its vocal-driven nature is something to take note of because that truly dominates the entire album.
"World outside you

We'll let you in

To share the beauty

You hold within

Just keep going

Everyday

The silver lining

Is on its way

'Cause what you long for

Is free

What you stand for

Is to be."
While Polina and Dragonette have moments in the spotlight on their respective tracks, there's just something about Becky, Haley, and Mindy's voices that stir up something inside of me. 
In fact, Dynasty encapsulates something I've most loved about Kaskade over the years – his ability to pair infectious beats with vocals that tug at your heartstrings and make you want to belt out the lyrics. Each track on the album features just that and also brings forth three of my favorites who have dotted Kaskade's releases over the years: Becky Jean Williams, Haley, and Mindy Gledhill. 
Mindy Gledhill's voice on "Say It's Over," "Call Out," and "All That You Give" proves to be just as perfect today as it did a decade ago. All three tracks offer up something unique and show her range as a vocalist. It also set the stage for her vocals to be at the forefront of one of the biggest tunes he'd release after this album, "Eyes."
Becky Jean Williams and Haley had been featured on a number of Kaskade's earlier hits so it was fitting for them to dominate half of the album collectively. Previously, Becky had lent her serene voice on tracks like "4AM" and "One Heart" while Haley delivered powerful emotions on "I Remember" and "Move For Me." Their contributions to Dynasty include two tunes that still find their way onto my playlists to this day, "Only You" and "Empty Streets."
"And it shows because my heart beats so

I will always love only you

Beautiful, so beautiful

All this love is for only you"
The fourth single off Dynasty, "Only You," is not just a tune that sees Kaskade and Haley collaborate but Tiësto as well.
Wait… Tiësto? Really? 2010 truly was a different era of dance music and this single put that on full display. Arguably the biggest name out there at the time and riding the wave of Kaleidoscope the year prior, this track with Tiësto helped catapult Kaskade even deeper into the scene. Don't believe me? While he might've collaborated with deadmau5 on Strobelight Seduction, this collaboration set the stage for the ones with Skrillex and Dada Life that would come on Fire & Ice the following year.
"The city feels clean this time of night

Just empty streets and me walking home

To clear my head

And though it came as no surprise

I'm affected more than I had guessed

On what was said."
There are songs that have caught my attention over the years but few have truly taken hold of my soul quite like "Empty Streets" has.
There's just something about the track that speaks to me and it's hard to narrow down. Perhaps it's the beat that has enough energy to make my feet move freely or the fact that Kaskade played this the first time I saw him play a Redux set back at Voyeur in San Diego in 2013, but it's mostly because of the entrancing vocals from Becky. 
Originally released back in 2005 as Late Night Alumni, "Empty Streets" was a fresh discovery for me on Dynasty. I'll be candid, I wasn't privy to that original release because during that timeframe I was digging the sounds of pop-punk and finding my feet in hip-hop. So, after blowing me away after hearing "4AM" on Love Mysterious (The Adam K & Soha remix on Strobelight Seduction is hands down one of my all-time favorites), I was immediately in love with "Empty Streets." 
While the original version of the tune is more reflective of the deep house era of Kaskade, this remake brought it up to speed with the explosion of EDM emerging on the horizon. Every time it plays, wherever I may be, it evokes memories of raves-gone-by and opens the floodgates for emotions that I've kept tucked away.
Now a decade later, Dynasty still reigns among the top of the ever-growing catalog of beats from Kaskade, and rightfully so. 
From start-to-finish, this album will go down as one of the most important releases in Kaskade's discography. Not only did Dynasty give us all moments that make you want to dance and others where you want to cry, but it also captured the essence of the scene at that time. I can't think of many other releases that were a solid soundtrack to help usher in a decade of dance music dominance.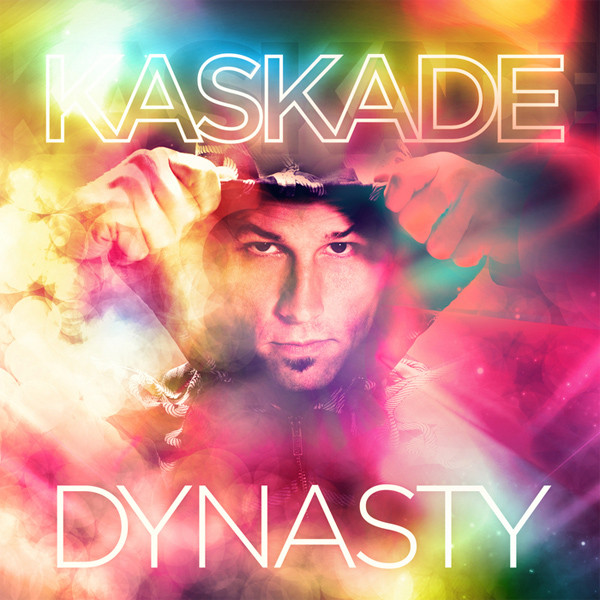 ---
Connect with Kaskade on Social Media:
Website | Facebook | Twitter | Instagram | SoundCloud | YouTube