The debut album from Somna, Beside You, is perfect for the present time as it's centered around love and takes listeners on an emotional journey.
---
When you talk about amazing progressive trance artists Somna should certainly be at the top of the list. There's something about cascading melodies that wrap listeners in their emotions and that's an area where he excels the most. However, while Somna makes some instrumental tracks, he also shines when his melodies are paired with enchanting and thoughtful vocals.
On Somna's debut album, Beside You, the progressive trance maestro uses each of the 14 tracks to flex his musical muscles and show his range. Outside of the introductory track, a majority include the vocals of HALIENE, Noire Lee, Jennifer Rene, and other stunning vocalists. In fact, there's really only one full solo instrumental track so this is very much a vocal album for those that enjoy that style. Therefore, if you're a fan of vocal progressive trance mixed with a tough of downtempo, and a kiss of house, then this album is perfect for you!
Each song on Beside You connects perfectly to the essence of the words "beside you" – which at its core is love – being around the ones you love or missing their presence and longing to be near them once again. The album gives a loving, warm feeling of closeness unintentionally perfect for this current climate of physical distancing.
Listen to Beside You on Spotify below, download or stream the album on your favorite platform, and read on for my review of the album!
Stream Somna – Beside You on Spotify:
---
Somna's debut album, Beside You, starts with "The Journey," a beautiful yet subtle prelude.
The track sounds otherworldly as though it's preparing listeners to embark on an intense journey, thus the title. I personally love that it ends with a touch of female vocals as a way of foreshadowing that these types of sounds will be prominent in this musical voyage.
"The Journey" is followed by title track "Beside You" which is one of my favorites on the album. Honestly, it's no surprise that this would get top billing as Somna's sound and Noire Lee's voice flow together effortlessly. I don't often describe trance songs as sensual but that's certainly the feeling this track evokes. It begins as an instrumental and almost two minutes in evolves into a powerful bassline and Somna's signature synths.
Somna gives the track an extra boost with the use of drums in the background thus giving "Beside You" a beautiful edge I don't often hear in trance tunes. Additionally, in this one, along with many others on the album, we hear those vocal chops that many of the AVA power players are known for.
On the next track, "More," we see Somna teaming up with California vocalist Blu Eyes.
The two previously collaborated alongside Andy Moor on the beautiful track "Up in Smoke" so it's no surprise to see them working together again. "More" is very unique as it includes snaps and has a guitar backing which somehow gives it a simultaneously uptempo and downtempo groove with a California feel. A fun fact about the composition of the track is that Somna used crowd vocals that can be heard when the word Blu Eyes sings the word "more." Additionally, as I mentioned "More" not very trance, but recently got a massive uplifting Ferry Tayle remix which has been very well-received.
I'm going to be honest, I am not a fan of most songs with triplets and was not expecting this style from Somna or LTN on "Dreamcatcher."
Once I got past my bias and expectation I was found that "Dreamcatcher" is a banger of a dancefloor track. It seems I'm not the only one to think this as the song was one of those released prior to the album's release and has garnered rave reviews from fans. Additionally, it was played at Dreamstate SoCal in 2019 and the reaction from the crowd when Somna dropped the track was wildly favorable. And when I listened carefully, I heard what sounded like hints and essence of "The Journey" which I loved.
This is followed up by, "Morse Code" which is one of the most interesting and creative tracks on the album as Somna teams up with fellow AVA Recordings artist Michele C. The gorgeous lyrics are blended with the techy instrumentals and vocal chops to emulate the bleeps and bloops of morse code. Somna and Michele C. are sending out a signal in the form of this song in an attempt to communicate with that long lost love.
Next came what is likely my favorite track of the entire album, "Stars Collide."
If you've been a trance fan for some time, you know that Jennifer Rene is one of the most prolific vocalists in the scene, so with that in mind, it's no surprise that "Stars Collide" is an absolute masterpiece. This is the fifth collaboration between Somna and Jennifer Rene and I would not be mad if they ever decide to release a full album of songs of them together as they work perfectly.
Jennifer has such a distinctive voice that is powerful and booming yet simultaneously delicate. After the music is pulled back to highlight her voice, violins are layered in, then the powerful progressive melody comes booming and blends beautifully with Jennifer's voice which is then layered with powerful kicks. This song elicits goosebumps all over and I can't help but dance wildly and sing along to this amazing track any time it comes on.
Though "Stars Collide" is a very energetic track, it's directly followed by the somber "First Year."
I wouldn't really consider this a trance track as it is more downtempo; however, this doesn't take away from the significantly emotional song. Cari's voice is haunting and she does a phenomenal job making listeners feel her pain in every single sentence. If you have ever lost someone or something close to you, be ready for a good deep cry while listening. Personally, when I reached the end of the track and she repeated "I let you go" twice, I feel that in my soul and it gave me shivers. Like "More" there is an accompanying uplifting mix that I wish Somna would have included into this album as a bonus.
Next up is "Snowstorm," which is the only solo Somna track and only solo instrumental track on the entire album.
As a lover of instrumental over vocals, I do wish that there were more solo instrumental Somna tracks on Beside You. However, I also know that Somna is known very much for his vocal progressive trance therefore the album fits his brand perfectly. To that end, I absolutely adore "Snowstorm." It gives me that old school progressive trance AVA vibe and gorgeous vocal chops with an added groovy element that Somna is known for. I am personally satisfied that the only solo track was a perfect showcase of what Somna can do on his own and I do hope to hear more solo instrumentals in the near future.
The remaining tracks on the album are a potpourri of amazing female vocalists.
On "Rebels" Emoiryah showcase her dulcet tones. Recently this track received support on the A State of Trance podcast and I can see it getting more praise for its composition and lyrics. This is followed by "To the Moon and Back" which showcases one of my favorite underrated vocalists, Aloma Steele. I love the tempo and cadence of the track juxtaposed with her delicate yet simultaneously sultry voice. This has more of a house vibe but reminds me of that 2010s big room sound that we all love as a guilty pleasure.
There's no denying that the HALIENE is one of the biggest, fastest-rising, and most sought after vocalists in the scene right now.
Though she is known to collaborate with artists across the dance music spectrum, I wholeheartedly believe that her voice sounds best in trance. Though "Secret" was a track that premiered last year it continues to garner positive reception to this day. It is a proper uplifting progressive banger and when any artist drops it during their set, the crowd goes wild while singing along. It's a beautiful love song paired with an equally enchanting voice.
With "White Noise" and "Constant Fire" we get unbelievably powerful basslines.
In the former, Somna incorporates more of a house bassline to create a bouncy progressive vibe that's perfect for dancing. Clocking in at a little of 3 minutes, I found myself yearning for more once I reached the end of the track. In the latter, that famous AVA bassline paired with the lyrics created an ambiance that's absolutely enrapturing. Additionall, who wouldn't agree that a raging fire is a perfect allegory of the burning feeling you get when in love.
Somna ends his debut album with "Long Way Down."
Many trance fans will tell you that no vocal trance album would feel complete without the dulcet tones of Roxane Emery. In this track, Somna teams up with Emery and US producer Enzo for a deep and contemplative track that is synonymous with Emery's lyrical style. I can wholeheartedly say that it was the perfect way to end this Beside You.
Beside You truly showcases the range and style that Somna brings to the trance scene.
I appreciate that both Somna and the vocalists get equal billing on the songs which isn't the case with many artist-vocalist pairings but should happen more as fans are touched by the melodies as much as they are by the beautify lyrics. Throughout the album, Somna uses these vocals along with synths, basslines, and instruments to weave a story of love and longing that fits perfectly with the theme of Beside You. If you're a fan of the AVA sound and Somna's complex compositions, you will not be disappointed with the album!
---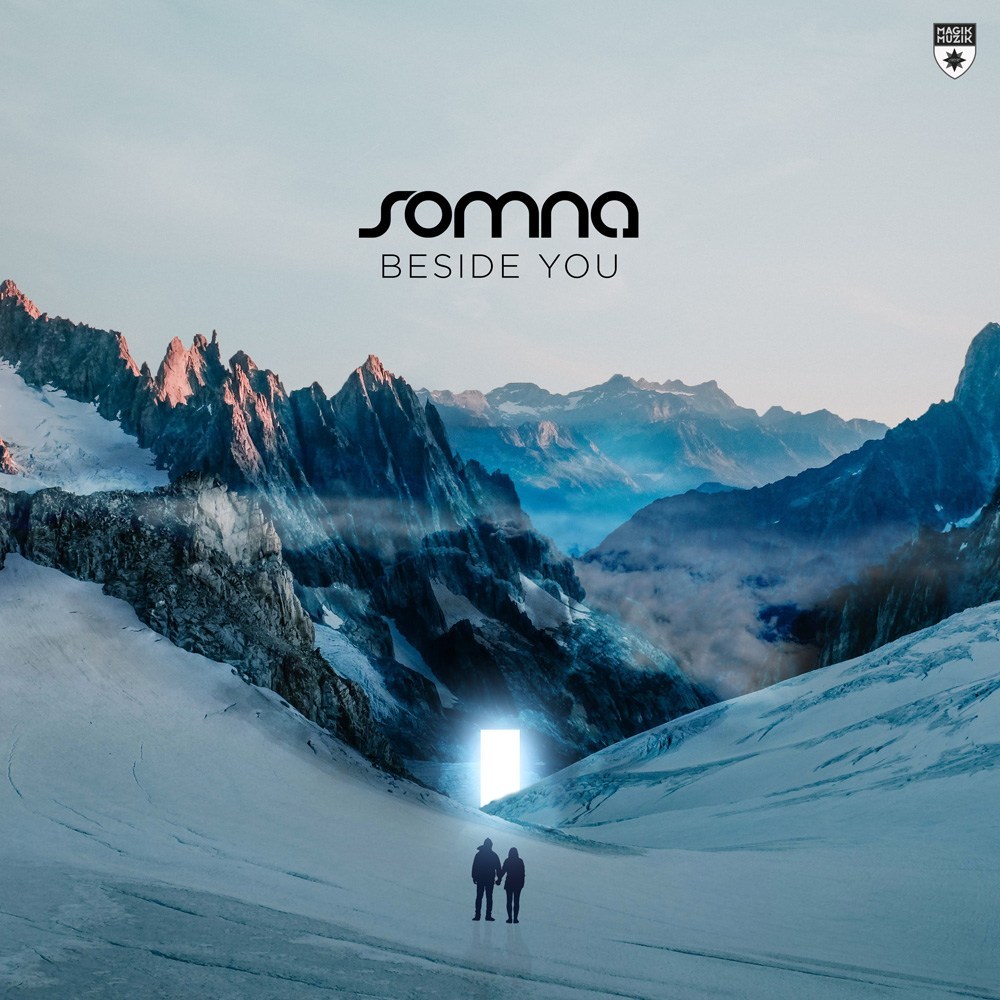 Tracklist:
The Journey
Beside You (with Noire Lee)
More (with BLÜ EYES)
Dreamcatcher (with LTN)
Morse Code (with Michele C)
Stars Collide (with Jennifer Rene)
The First Year (with Cari)
Snowstorm
Rebels (with Emoiryah)
Moon & Back (with Aloma Steele)
Secret (with HALIENE)
White Noise (with Sally Oh)
Constant Fire (with Melissa Loretta)
Long Way Down (with ENZO & Roxanne Emery)
---
Connect with Somna on Social Media:
Website | Facebook | Twitter | Instagram | SoundCloud | YouTube