Armin van Buuren gathered his bannermen for forty stunning tracks on A State Of Trance 2020!
---
As 2020 unfolds, we continued to hit milestones in the dance music scene. Certainly, we ran the gamut of emotions in these first four months of the year: frustration with the countless festival cancellations, joy at the hands of talented producers and performers thanks to the live streams from their homes or studios, and agony of the frustration in the unknown horizon. The last one though, emotionally, we can overcome thanks to the tireless work of so many. That frustration brightens a bit with the release of Armin van Buuren's annual trip through his style of trance in A State of Trance 2020.
Marking a release each year since 2004, the teenager compilation captures the ears every time we circle the sun. Sure, there is that Ibiza version that comes out in the summer months, but this springtime classic reloads the energy output from the reinvigorated months of the blooming festival season. The blooms may not come until they turn to the fall colors this year thanks to the pandemic, but it is exciting to hear new music from the talent pool surrounding Armin van Buuren and Armada Music as a whole.
"I've been releasing these mix albums for well over a decade, but I'm still amazed by the sheer amount of musical talent that's out there. I had a blast sorting through all of the tracks I shortlisted for this year's installment and I'm thrilled with the end result. I can't wait for you all to hear it!"

Armin van Buuren
Bridging the eras of dance music is a talent that Armin's done wonderfully for years. In his 2019 edition, the presence felt full of new faces. For 2020, he's leaned back again on some familiar names while rising stars also take center stage. Joonas Hahmo, Alexander Popov, Orjan Nilsen, and David Forbes all bring the solid foundation for the older guard on the mix. Flip the script to rising stars and you'll see names like Rub!k, Elevven, Evgeniy Tokarev, and HamzeH. Armin even shared his excitement with us in the following quote:
Listen to A State Of Trance 2020 on Spotify below, download or stream the compilation on your preferred platform, and read on for some of the tracks that stood out the most!
Stream A State Of Trance 2020 on Spotify:
---
So what comes in the A State Of Trance 2020 package?
The two mixes capitalize on Armin's signature blend of experiences: one brings us the sunset fun of a beach party, the second brings us right into the thick of the club experience. Each mix is roughly twenty tracks (depending on the platform) but the CD version tracklist is the one we selected for sharing as its the basis of mix's essence.
If you want some track recommendations to check out, here's a quick list of tracks that catch my ears and why:
OTIOT's "The Beginning" has great ethnic flair thanks to the influence of Asian string instruments before giving way to big trance chords
HazamH's "Wanderer" captures a beautiful melody in a solid progressive atmosphere – stunningly warm track overall
The depth of Kasablanca's "Alive" feels at home with the vibes of talents like Eric Prydz and Jerome Isma-Ae; Absolutely love the throwback to simplicity in melody structures here and that 1980's inspired vocal stab.
Alexander Popov's "Elements" certainly is an evolution from what he produced years ago, yet it captivates me for new reasons: the appeal of big chords, powerful electro lead, and abrupt squeals give a sense of energy that's felt missing in some of his other recent works.
Hearing new music by Joonas Hahmo and Orjan Nilsen's return to DJ Governor is stupendous – and both deliver on their tunes brilliantly!
The flip side of Davey Asprey & Artento Divini's original hit "A.D.D.A" with "D.A.A.D" is stupendous – There's a bit of old school Tiësto in the instrumentation early in the track but that pluck melody is infectious and uplifting.
Pathfinders offer stunning beauty with "Asado" – a layered melodic affair with plenty of oomph on the bottom end to drive, and the vocal loop is absolutely a 1990's/2000's era throwback. Lovely track!
Graham Bell's "The Sound of Letting Go (Tribute to Yotam)" is as hauntingly beautiful as it is melancholic – and it evokes the stunning beauty and emotion of RAM's "Ramelia" for me. That piano line is beautiful beyond belief. Stunning track!
Not surprisingly Maarten de Jong and Tempo Guisto bring furious and tech-infused energy to their contributions; like the booming beats, these are for you. Both of these artists are poised for greatness the next year!
David Forbes bombastic "Hold Me" feels like the best way to close out the back half of a mix in forever – it revokes cliches, offers swelling energy, and is a beat-laden beast ready to take you deeper into a night!
---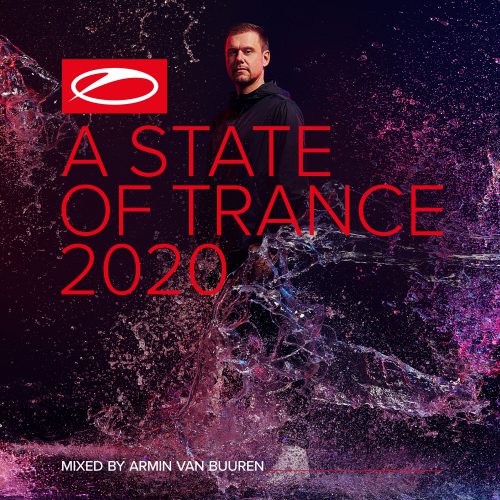 A State Of Trance 2020 – Tracklist:

Side 1 – On The Beach
Armin van Buuren & Fatum – Punisher
OTIOT – The Beginning
Protoculture – Inu
Assaf ft. Nathan Nicholson – Lost Souls (AVIRA Remix)
Armin van Buuren & Tom Staar ft. Mosimann – Still Better Off
Kasablanca – Alive
Rodg – Crossroads
HamzeH – Wanderer
Rub!k – Drifting Sands
Alex Sonata & TheRio – Nebula
Beatsole vs Bewan & SebDell – To The Stars
Armin van Buuren and Super8 & Tab – Leka
Alexander Popov & Kitone – Elements
Joonas Hahmo presents DOS622 – Glittersweet
Elevven – One Last Time
Fast Distance – Home
Beatsole & Whiteout – Oracle
Ahmed Helmy – Freedom Soul
Alexander Popov & Enzo ft. Cari – Stranger Inside
Orjan Nilsen presents DJ Governor – Re-Election
Side 2 – In The Club
Armin van Buuren & MaRLo ft. Mila Josef – This I Vow
Davey Asprey vs Artento Divini – D.A.A.D.
Pathfinders – Asado
Sunset & Alpha Force ft. Robin Vane – With You (Eugenio Tokarev Remix)
Jorn van Deynhoven & Sue McLaren – I Need Your Lovin' (Like The Sunshine)
Jase Thirlwall feat. Victoriya – Drowning
James de Torres – Polaris
Simon Patterson ft. Sarah De Warren – Close My Eyes
ReOrder – 6PM
Allen Watts & Steve Dekay – The Phuture
Allen Watts & Roman Messer – Skyline
HamzeH & O.B.M Notion – Our Destiny
Graham Bell & SIVAN – The Sound Of Letting Go (Tribute To Yotam)
Andrew Rayel & Robbie Seed ft. That Girl – Stars Collide
The Nasty Boyz – Angel (Richard Durand Rework)
Maarten de Jong & Allen Watts – Hatseflats
Daniel Kandi & A.R.D.I. – Rise Again (We Shall Overcome)
Tempo Giusto – The Fall
Maarten de Jong vs Corti Organ – Flash
David Forbes – Hold Me
---
Connect with Armin van Buuren on Social Media:
Website | Facebook | Twitter | Instagram | SoundCloud | YouTube
Connect with A State of Trance (ASOT) on Social Media:
Website | Facebook | Twitter | Instagram | SoundCloud