Artists from genres ranging from drum and bass to trance show us their take on tracks from Seven Lions' Find Another Way.
---
Earlier this year Seven Lions unleashed a massive EP that would soon become a crowd favorite amongst his fans. Find Another Way made it straight into the hearts of many leaving fans everywhere humming his melodies and bopping to catchy lyrics. From his most anticipated track "Only Now" to the sultry deep house tune "Senseless," the release was nothing less than a gift to all that loved his music.
Now, he's given this fantastic series to talented artists to put their spin on the great tracks from Find Another Way. From Ophelia newcomer Nurko to familiar artists like MitiS, artists from various different genres took the reins on this thrilling EP. Others including Gabriel & Dresden, Delta Heavy, and Synamata also take a spin at these fantastic tracks, turning melodic dub into drum n bass, deep house, trance, and other genre-bending sounds.
Take a listen to Find Another Way (Remixes) below, download or stream the release on your favorite platform, and read on for my take on this fresh release below.
Stream Seven Lions – Find Another Way (Remixes) on Spotify:
---
Find Another Way (Remixes) starts off with fan-favorite "Only Now" (feat. Tyler Graves) reworked by none other than the incomparable MitiS.
Remixes of "Only Now" (feat. Tyler Graves) were some of the most anticipated tracks to come off of Find Another Way (Remixes) and MitiS takes the tune to an entirely different level. Creating a more euphoric version of the track that starts off with gorgeous vocals and a dreamy piano, he builds up to a super fun drop that resonates throughout the entire song. Mitis' style has always been more simplistic, focusing more on the high leads than the basslines to build his soundscape.
Inukshuk and Mazare also take a spin on the hit "Only Now" (feat. Tyler Graves) offering a harder and faster version of the track.
Canadian bass artist Inukshuk made his debut on Ophelia just a few weeks prior to this release with a spectacular EP and now he's back with his remix of "Only Now." This versatile artist goes against the grain to showcase a harder approach to the originally super melodic track. Incorporating a snare and sustained heavy basslines, Inukshuk breathes a whole new type of energy to the track.
One of our favorites is Mazare's take on "Only Now." In yet a fantastic dubstep to drum and bass transformation, Mazare redoes the track by emphasizing more on the melody, essentially turning it into a liquid drum and bass bop. He completely knocks this remix out of the park and gives listeners a great taste of his capabilities as a producer.
Seven Lions' standout track "Senseless" (feat. Tyler Graves) gets an intense reboot with Nurko's remix and a more groovy feel with Arpeym's remix.
Nurko is a relatively new artist that burst onto the scene in 2016 to deliver some seriously euphoric melodic bass to fans. He's undoubtedly a favorite amongst newer melodic dubstep artist, and man does he deliver on this remix. As Tyler Graves' vocals start the track off, it doesn't take long for Nurko to introduce a melodic lead.
He takes us on an emotional journey through the buildup and plummets us into an absolutely mind-blowing first drop, starting the melody off before the kick even comes into play. He even switches up the beat pattern in the second drop to common time for a more upbeat feel, then ends it beautifully with a classic piano outro. If you weren't a Nurko fan before, you definitely will be once this track hits your ears.
Arpyem is back from his introduction in Seven Lions' Advent EP with his take "Senseless," transforming it into a slightly more upbeat, groovy house track. He shows off his skills by adding in smooth marimbas throughout the track, giving it that nice summertime feel. A once emotional and softer track has been flipped into a groovy bop you can throw on at any beach or pool party this summer. With this being his second track on Ophelia, it's obvious he's found a home on this label, and I'm excited to hear what more he has to offer!
One of Seven Lions' best songs ever, "What's Done Is Done" (feat. Haliene) gets a much-desired drum and bass twist, and an unexpected trance takeover by legendary duo Gabriel & Dresden.
First, I speak for many fans when I say "What's Done Is Done" has been begging for a drum and bass remix since the day it came out. With the echo of the fast percussions at the end of the original track, fans were begging for the entire song to have that feel, and Delta Heavy stepped in to deliver exactly what we wanted. This famed DnB duo took the great track that it originally was and added an energetic feel to it.
The melody still shines brightly as Haliene's beautiful starts the track off. The beat is similar to that of the original at first, but then the duo mixes in elements of hardstyle to take us to the breakdown, and eventually the drum 'n' bass percussion outro. It was a super catchy track originally and is even more catchy now that this genius duo has put their spin on it.
After listening to Gabriel & Dresden's rendition of "What's Done Is Done," it's clear that they haven't lost their magic touch.
This trance bop starts off with a super poppy beat, as it slowly introduces Haliene's voice. In the first verse, the dissonance between the vocals and the high leads is incredibly satisfying. The track continues with a groovy feel, building upon the melody, creating an unexpectedly catchy soundscape. Gabriel & Dresden are renowned for their remixes and this one does not fall short of amazing. Listeners will love the unique sound as they offer a complete 180 feel from what the original track was.
Emotive track, "Another Way" (with April Bender) gets a huge dose of intensity from remixes by AWAKEND and Blanke.
AWAKEND has made remixes for Ophelia in the past, but with this new remix it seems things only seem to be getting better for this talented producer. After his fabulous remix of Jason Ross' "When The Night Falls" (feat. Fiora), fans' expectations of his remix of "Another Way" were already high, and he definitely went above and beyond. With euphoric chords, a beautiful piano melody, and punchy percussions, AWAKEND shows off his impressive and vigorous style of producing.
Next up on the list of remixes is Blanke's remix of "Another Way." In terms of harder remixes, this is a great one from Blanke. He really brings out the importance of the vocals and chords in the track by and adding in acoustic guitars and epic percussions during the buildup, but then a crazy hard drop in the middle of the track. Blanke has shown time and time again he's a force to be reckoned with on both melodic and harder dub producing. This remix can definitely attest to his versatility as a producer.
The remix album closes out with contest winner Synymata's remix of "Only Now."
In early April, Seven Lions had announced a remix contest to showcase his fan's producing skills, offering up his huge hit "Only Now" to be remixed and submitted. The track that he liked the most would then be picked to be on the remix EP, and out of hundreds of tracks, Synymata's remix reigned as the best.
Adding sounds from an electric guitar and a much harder drop into the mix, Synymata has essentially transformed the originally melodic into a track with immense energy and passion. This brand new artist is definitely new to our ears, but after this mind-blowing track, I'm sure this won't be the last we hear from him. Incredibly excited to see what's next for such a great artist.
Find Another Way (Remixes) showcases some of the best from both rising talent and established artists.
Even though I had a great time listening to the original, I enjoyed the remixes even more as tracks were spun in ways I never imagined possible. After the musical journey taken on by this versatile release, it's easy to see Ophelia has gained attention from some incredible artists. Having major names like Gabriel & Dresden and Delta Heavy remixing Seven Lions' tracks is huge for both him as an artist and the label itself. Bravo to all of the artists that helped create this amazing EP, and as always we look forward to what's next to come out from this great label.
---
Tracklist:
Only Now (feat. Tyler Graves) – Mitis Remix
Senseless (feat. Tyler Graves) – Nurko Remix
Another Way (with April Bender) – Awakend Remix
Only Now (feat. Tyler Graves) – Inukshuk Remix
What's Done Is Done – Delta Heavy Remix
Senseless (feat. Tyler Graves) – Arpyem Remix
Only Now (feat. Tyler Graves) – Mazare Remix
Another Way (with April Bender) – Blanke Remix
What's Done Is Done – Gabriel & Dresden Remix
Only Now (feat Tyler Graves) – Synymata Remix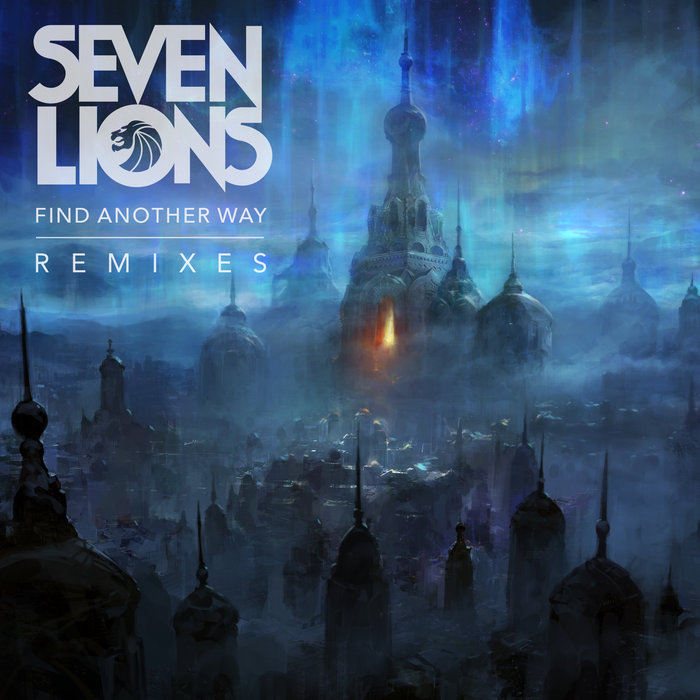 ---
Follow Seven Lions on Social Media:
Website | Facebook | Twitter | Instagram | SoundCloud | YouTube | Twitch