CloZee has really exploded in the electronic music scene over the past few years with her world bass sound and memorable performances.
---
A huge part of being an indie artist is making sure your name gets out there and CloZee has done a phenomenal job so far by gracing the stage at major festivals like Electric Forest and Lightning in a Bottle. CloZee's sound is unique and draws inspiration from her travels around the world and exposure to other cultures. She's inspired by many things and weaves that inspiration into her music, creating a genre she lovingly calls World Bass.
This Fall, CloZee will be embarking on the Evasion Tour, bringing her unique sound and upcoming album Evasion to cities across North America. Kicking things off in San Diego and Los Angeles, the tour will see her take the stage in New York, Minneapolis, Nashville, and more. European and Australian dates will be announced as well, so stay tuned! Grab your tickets today via clozeemusic.com/tour!
Looking for some insight into her unique world bass sound, how she has approached the scene as an indie artist, and more, we caught up with CloZee at Electric Forest for a quality chat. Listen to her mix from Envision 2017 for a taste of her stylings behind the decks and read on for the full chat!
Stream CLoZee's mix from Envision 2017 on SoundCloud:
---
What has your Electric Forest experience been like? I know that last weekend you said it was your first, but you also said it was one you wanted to play at the most, why was that?
Why? First of all my experience was amazing. More incredible than what I was expecting and it's very special, because… Electric Forest… I've been looking forward to Electric Forest even when I wasn't making music yet.
I was just watching videos on YouTube of the recaps of Electric Forest. I thought it was, it just was amazing. It's always like, "oh, I wish I can go there once." Once, one time, just go there, you know as a spectator. Actually yeah, so getting to play here was like a dream.
And you got to stay and enjoy the festival too, right? 
Exactly, yeah, so I can still enjoy and play. It's just amazing.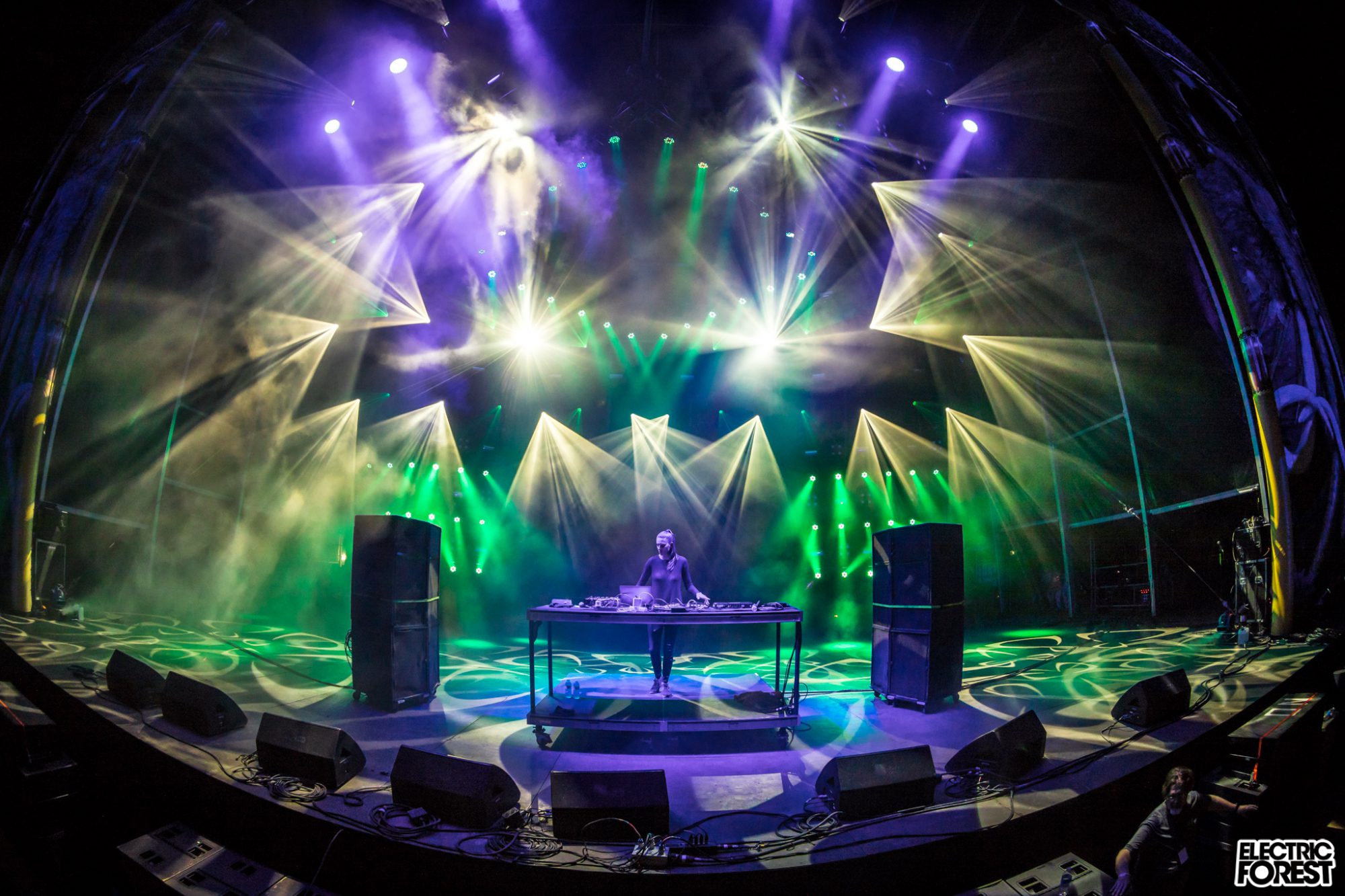 So, your debut album is described as a culmination of your experiences while traveling Could you talk about a couple of your favorite places and moments? 
So, I really loved Japan. Really loved Malta… a lot of countries actually. But America also inspires me because the music scene is amazing here. The festivals are nothing compared to Europe. The lineups are very eclectic most of the time. Just traveling also in France and seeing a lot of various landscapes all the time. Nature inspires me.
On your album and throughout your music your sound alternates between very ambient or tribal world bass and you're actually one of the only artists that actually use the tag tribal world bass. Is there a style you prefer and why those two? 
I never know how to describe my style or what to call it, so this is why I created this term: world bass. It's like a mix of bass music because all of my music has significant bass for sure. And some world music as well, with a lot of influences from cultures in different countries.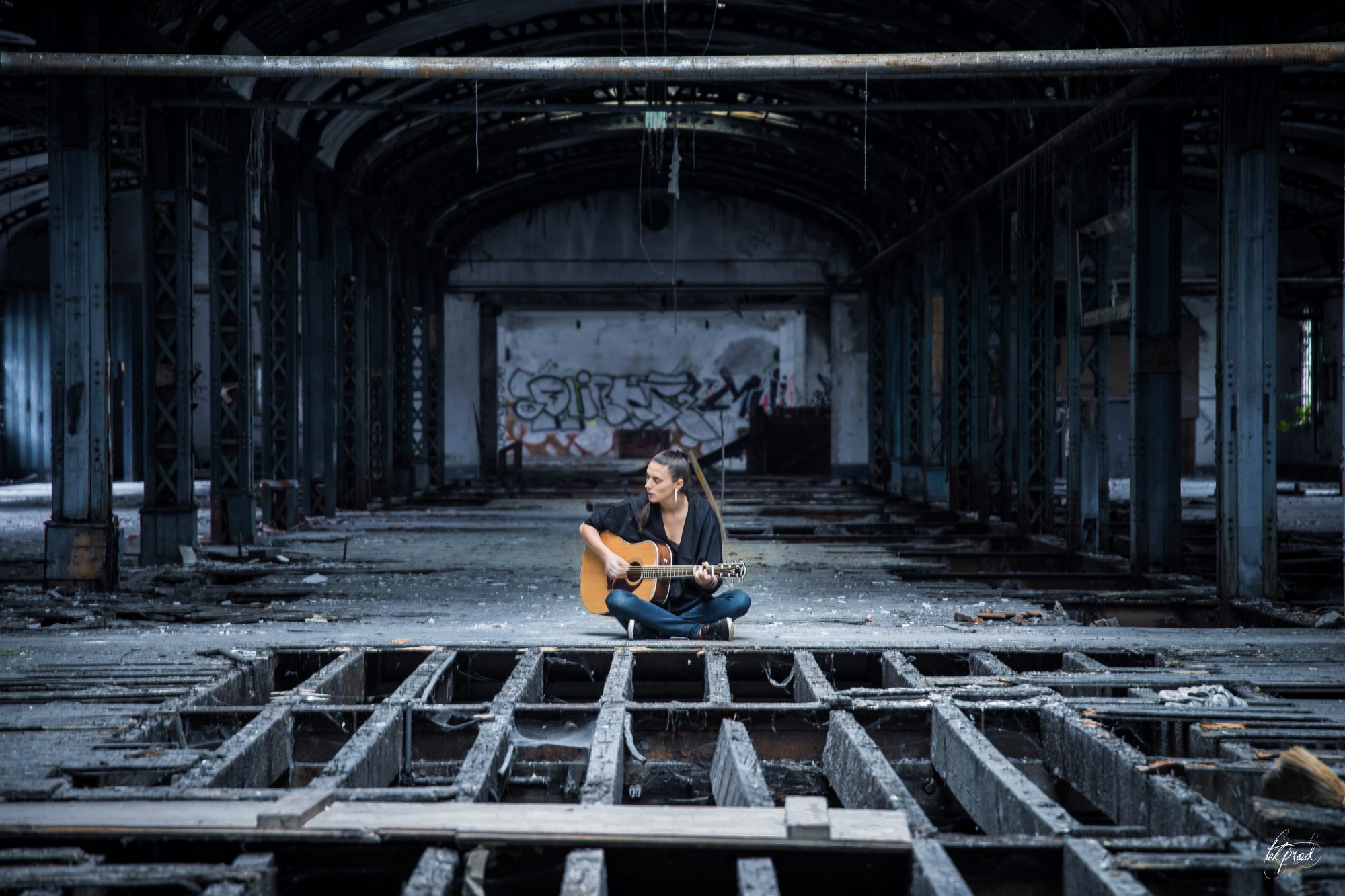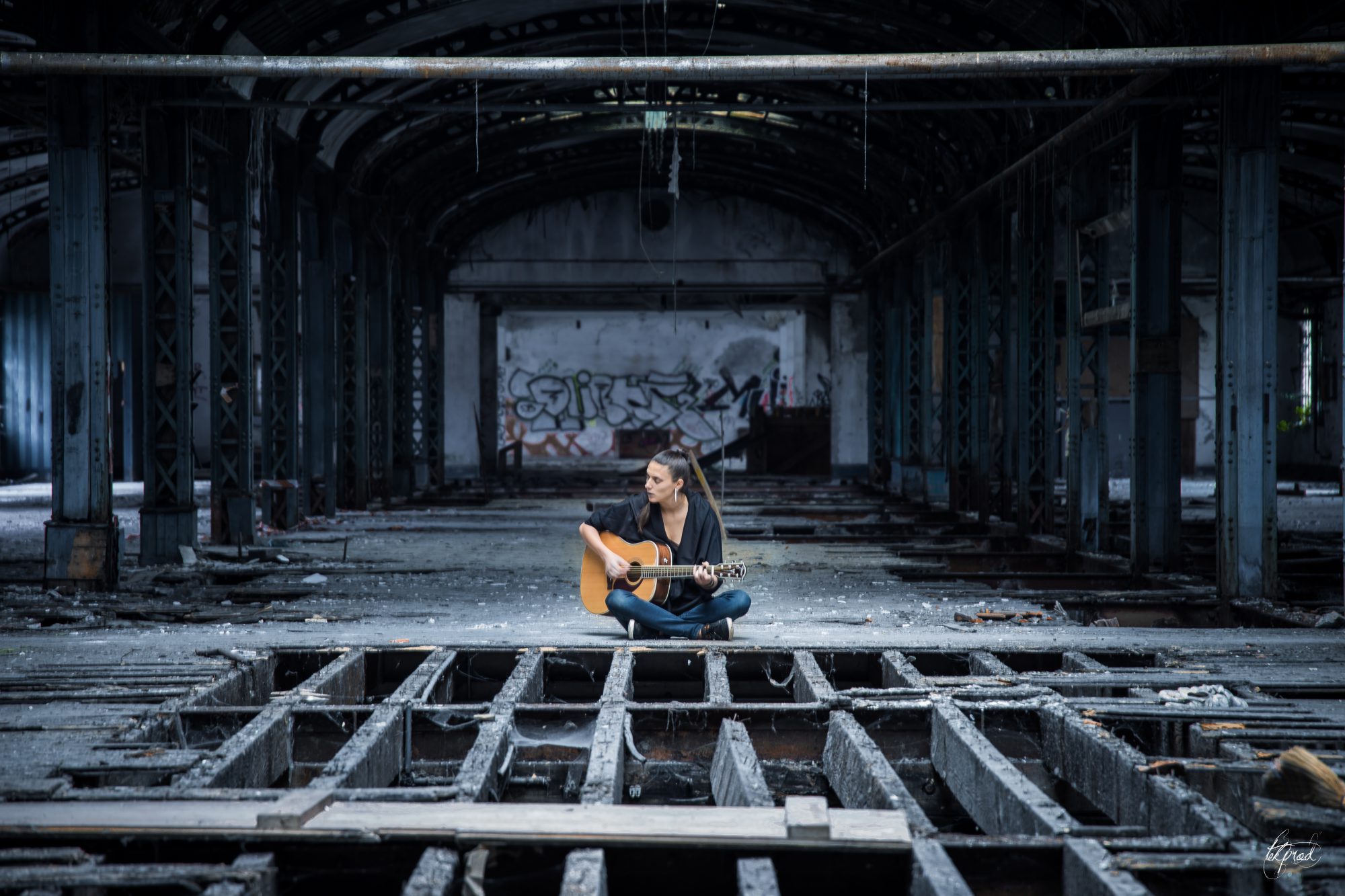 You're from Toulouse, can you tell me about the music scene there and how you got started in music?
Toulouse for electronic music is very diverse but in particular genres. There is a lot in bass, a lot of techno, a lot of hardcore. We have an amazing venue called Le Bikini where I saw a lot of amazing artists. So this is what inspired me the most, seeing those artists in one of the best clubs, in my opinion. The sound is amazing. So I've been very inspired to just go out in this club and see different artists like Bonobo, Chinese Man, Ezekiel. This is how I started to make my ear a little bit more.
From the time that you started, and then began traveling the world, all these different places, like Japan and Malta. How would you say that your music has changed or adapted all these different cultures and changes?
So I would say it's a lot also about… it's not just about traveling, it's also about discovering new artists. At festivals, for example, hearing new music from different cultures, meeting new people as well, it just makes me, you know, open my mind and my ears even more. So, it's related to a lot of stuff, especially festivals. Festivals make me very inspired.
One of my favorite sets of yours was you playing during sunset at Okeechobee on the beach. I saw you again at Lightning in a Bottle and I noticed you had fire performers there, and that you headlined a flow arts festival earlier this year. Do you flow yourself?
No, I don't. Anything with movement, I'm not good at it. I'm very inspired by dancing. Fire spinners are also very inspiring too. So, no I don't do that but they inspire me.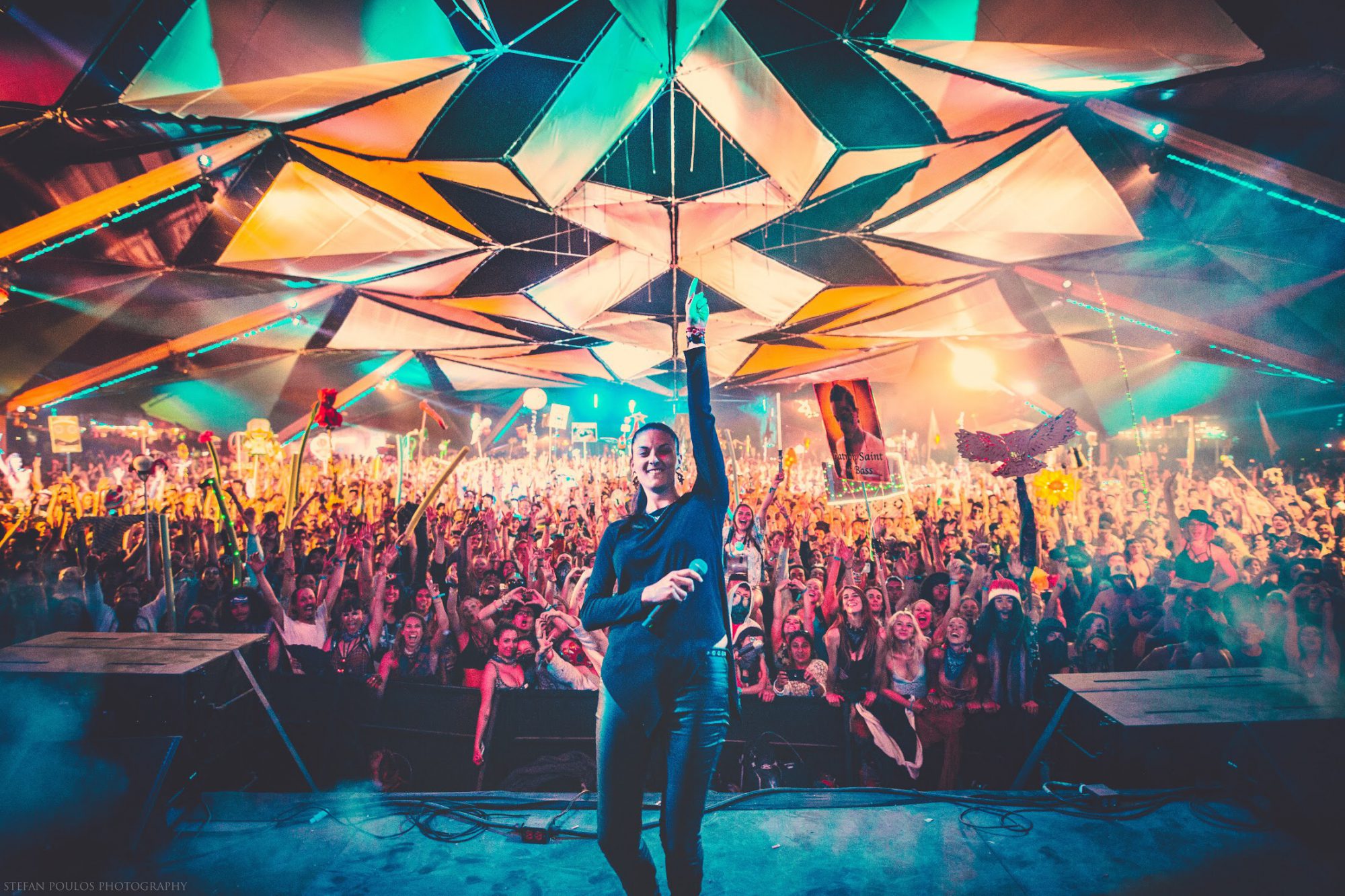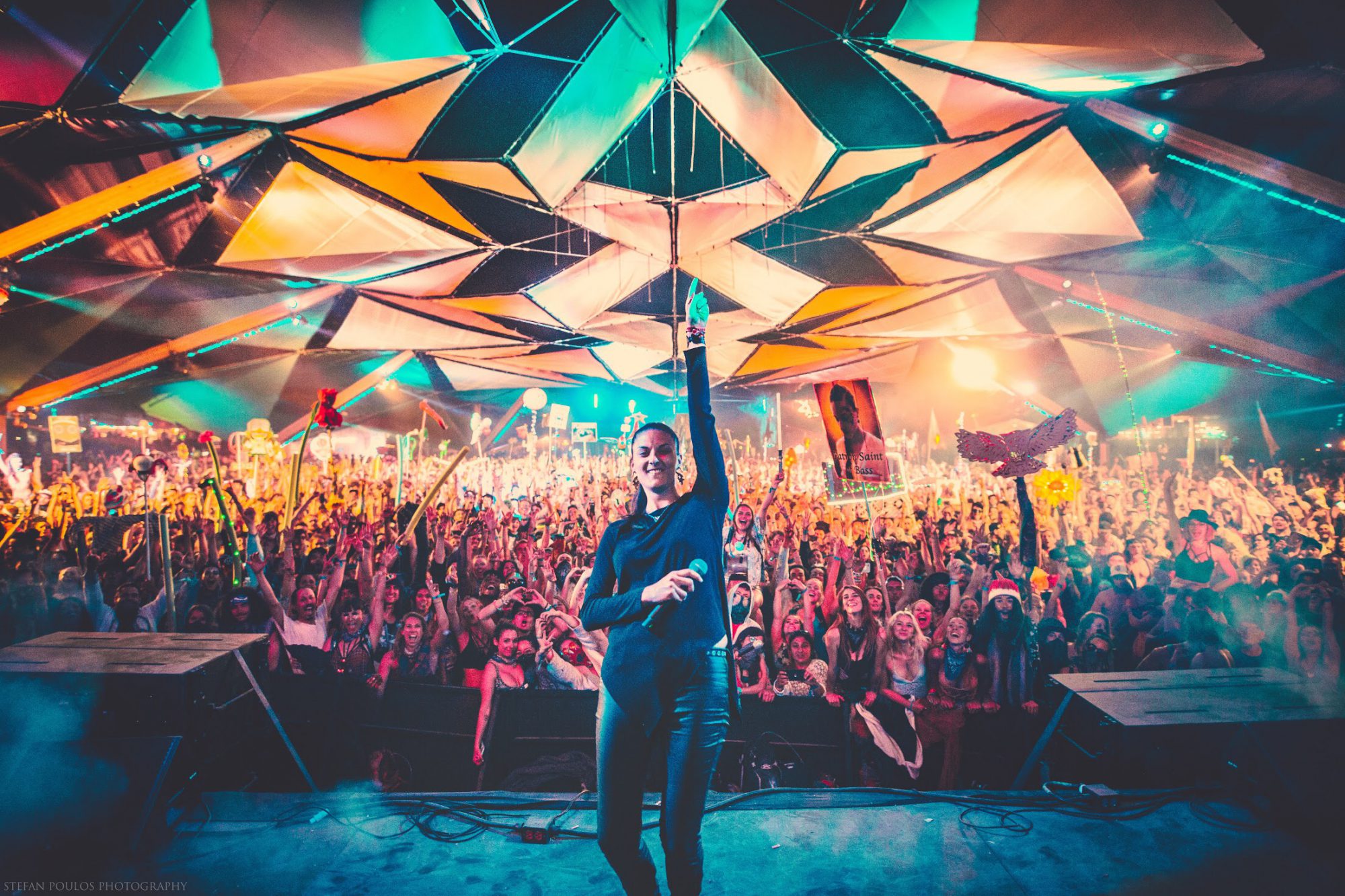 As an indie artist in the industry, can you describe a couple of your biggest struggles?
In the scene… I would say that it's just… There are so many, music producers, composers, trying to just get known. You know, just getting invited to play shows. This is the most difficult struggle. Be able to live on music. Be able to have a normal life like getting money just to live.
Finally, French cuisine is known around the world. Aside from that, what has been your favorite food or what do you like to eat on the road? 
Honestly, sushi. This is the best meal to me. Before a show, after a show.
At all hours sushi.
Yeah, just any time, give me sushi, I'm happy. [Laughs]
---
Connect with CloZee on Social Media:
Website | Facebook | Twitter | Instagram | SoundCloud