CloZee's vision of Ganja White Night's "Chak Chel" is sure to leave you in awe.
---
In the experimental bass music community, many have come to love CloZee's unique sounds of World Bass. Her visions and soundscapes have captivated audiences all around the world and her spring tour has been a breathtaking fantasy of these mystical dimensions of music. Those who have been lucky enough to catch a show on the tour have already been introduced to her recently released remix of Ganja White Night's "Chak Chel" now the world can appreciate this track for themselves.
CloZee has been commanding the scene for quite some time now. We've seen her create noteworthy collaborations with the likes of Liquid Stranger, Apashe, Psymbionic, and now we can add Ganja White Night to this heavy hitting list. Her most recent album Evasion has given us insight into the impact that World Bass has had on the bass music community as a whole.
Keeping true to the bridges and structure of Ganja's work, CloZee's concept encapsulates the energy of the original track as her triumphant sound and deep melting bass lines are ever present in her rendition of the song. As she introduces a strong drum line and horns to recreate the image of the piece, she builds to a beautifully open and bright chorus. She compliments this energy with deep vibrational bass lines that flourish throughout the track, making for a captivating journey of sound.
CloZee's remix of "Chak Chel" is the epitome of the perfect balance of weird and wobbly bass music, and the ethereal and eclectic sounds of world bass. This harmony is even portrayed in the album artwork, in the iconic animated stylings of Ganja White Night. With festival season in its peak, this song is sure to become a bass music anthem.
Take a listen to the CloZee remix of "Chak Chel" on Spotify, download or stream it on your favorite platform, and let us know what you think of her take in the comments below!
Stream Ganja White Night – Chak Chel (CloZee Remix) on Spotify: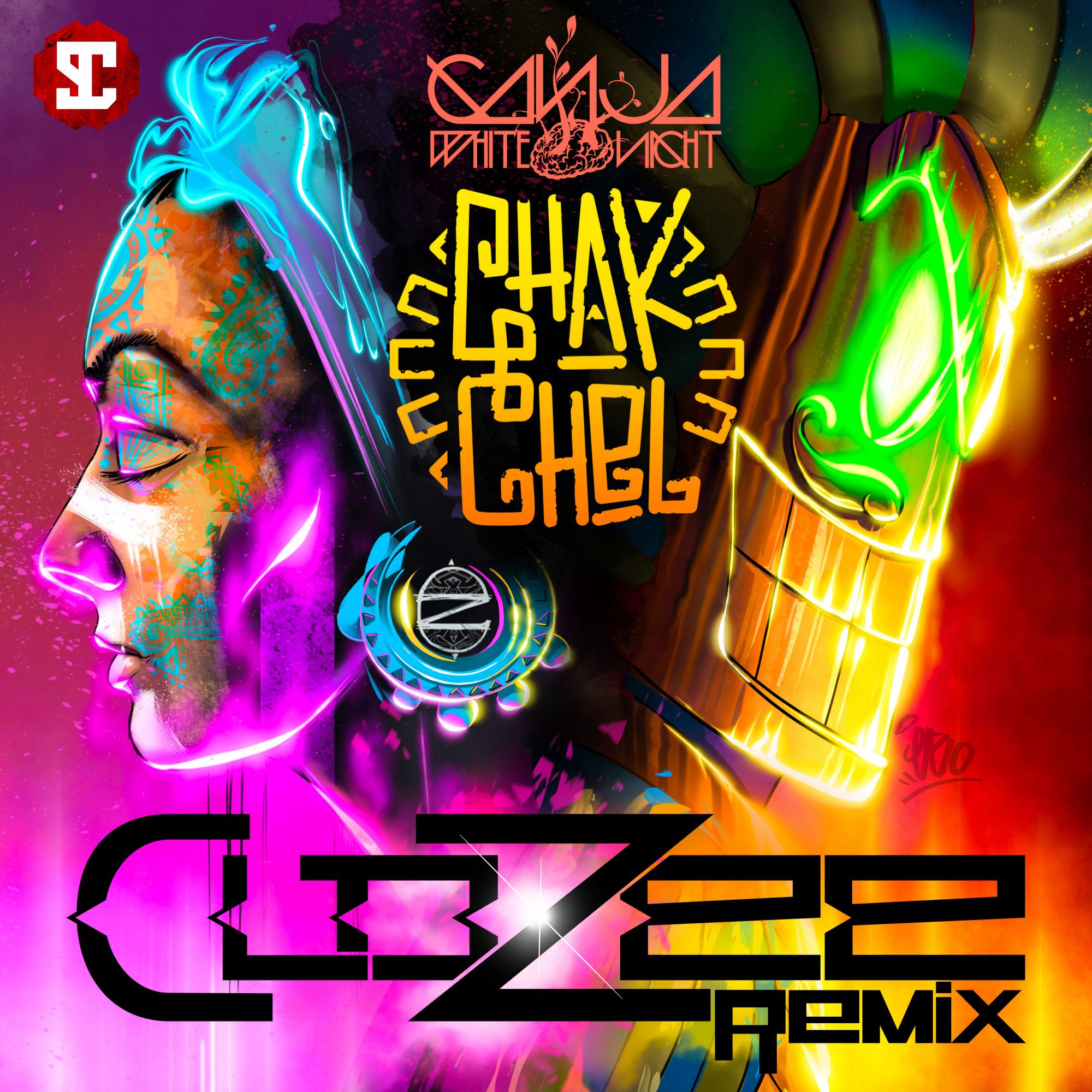 ---
Connect With CloZee on Social Media:
Facebook | Twitter | Instagram | SoundCloud