Mike Williams has become one of Spinnin' Records' biggest DJs and we caught with him to chat about his music, YouTube series, and more.
---
If you're into the mainstage and big room scene, there's no doubt that Mike Williams is an artist who has been on your radar for years. After his first release in 2015, the Dutch DJ/producer was noticed by Tiesto, he dropped "I Want You" on Musical Freedom shortly thereafter, and his career has taken off ever since.
Over the years, Mike Williams has collaborated with major artists including Lucas & Steve, Felix Jaehn, Brooks, R3hab, Hardwell, and Nicky Romero, all while establishing a unique style along the way. His latest release, "Take Me There" with Curbi, is another flawless track that accurately showcases his distinct sound, and Williams has also shown his range with pop sounds ("Make You Mine") and hard-hitting electro ("Day Or Night") as well.
In addition to his consistent releases, Mike Williams also regularly posts videos to YouTube for his "On Tour" series, as well as production tips on "In The Studio." Additionally, if you're looking for the latest tunes he's listening to then "On Track" is the radio show for you.
Looking to gain more insight into Mike Williams' recent releases, YouTube series, and life in quarantine, we sat down to chat with this blossoming superstar. Check out episodes of "On Tour With Mike Williams" below and keep reading for our interview with one of Spinnin' Records' finest DJs!
Watch episodes of NOT On Tour with Mike Williams on YouTube:
---
Congratulations on the release of "Make You Mine" featuring Moa Lisa! You mentioned that you instantly had a great feeling about this track but had to wait a while to release it. Can you tell us a bit more about the production and release process?
Thank you! I wrote it in Stockholm with two amazingly talented writers: Maia Wright and Moa Lisa. We finished pretty much the whole song in one day. We had to wait for some other tracks that were in line first. But I was so happy when the release date was announced!
You have a very distinct style that can be heard in this track and others like "Day or Night." How long did it take you to find your sound and what makes your music unique?
Took me a couple of years to find out what my style was. I'm not intending to do everything in that style, it's just the way I produce and mix my tracks that makes it sound like me. That's what makes it unique I guess!
Throughout your career, you've had huge collaborations with the likes of R3hab, Hardwell, and Nicky Romero. What was it like to work with these absolute legends? Are there any memorable moments that you can share?
It was amazing and I learned a lot from working with those legends. Every one of them gave me good advice and helped me further and further! Also, it's an amazing feeling when they pull me onstage during their sets.
You've also released three collaborations with Dastic. How did you first meet him and how do your styles compliment each other? 
We've been friends for a long time already. He's really talented. We met each other at a party for kids where we were both playing. I think we were 15 at that time!
Tell us a little bit about your "On Track" radio series. You've featured guest mixes from some of the biggest names in dance music. What can fans expect when listening to "On Track"? 
On Track, or 'MWOT' is a radio show where I show everyone the music that I love at that moment. It can be new tracks and also tracks that I love from years ago! Every week I invite a cool artist to put in the spotlight too. 
Recently, you released the first episode of the new season of "On Tour" on YouTube, but instead of touring, you're home due to the coronavirus. In addition to more episodes, what are some other things you plan to do with the time spent at home?
I want to show people what DJs do now that they're sitting at home. It obviously is completely different than touring. I'm gonna show some more cool stuff in the next episodes including painting my house, playing the piano, and gaming with other DJ friends!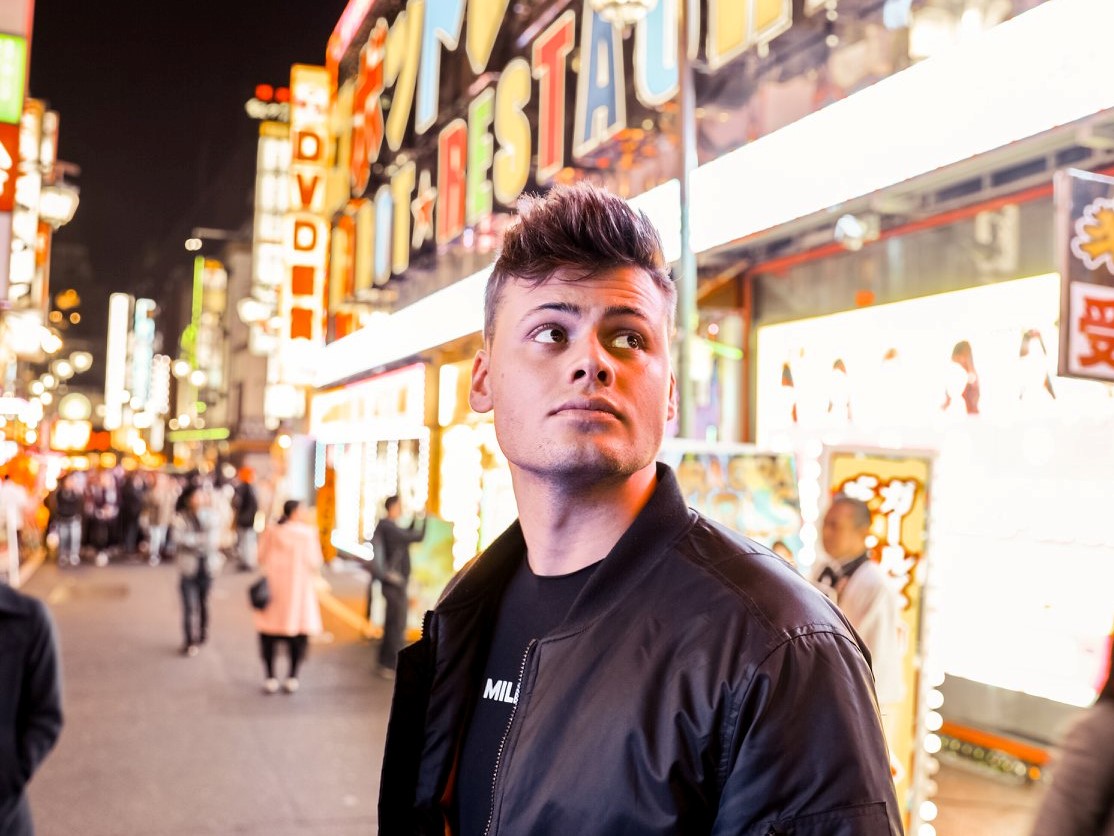 You have really great content on YouTube including your "In The Studio" videos. What's some of the essential studio advice you've given out in this series so far, and what else do you plan to cover in the future?
Thank you! I think these videos are literally me showing that every producer has a different way of working. I'm showing existing projects but also new tracks and tips and tricks along with a small Q&A.
Let's turn back the clock for a moment. How crazy was it for you when Tiesto picked up "Sweet & Sour" on Musical Freedom in 2016? It was your breakthrough track, and just a few months later you released "I Want You." What was that whole experience like?
Super crazy! That time went by so fast. Everyone was playing "Sweet & Sour" and then it blew up. Really thankful to Tiesto for supporting me that much!
Looking towards the rest of this year, what else can we expect from Mike Williams? Do you have more releases lined up?
So many releases. I will do a lot of club/festival bangers, also some IDs from Tomorrowland 2019. I wanna show people a bit more of my pop side too. So lots of exciting stuff!
Lastly, what's an uplifting message you can share with your fans in these difficult times?
We'll get through this! Soon we can party together again, but for now; stay at home, be careful, and keep your distance! See you soon!
---
Connect with Mike Williams on Social Media:
Facebook | Twitter | Instagram | SoundCloud | YouTube