In an effort to help protect essential workers during the pandemic Relentless Beats has partnered up with iHeartRaves to donate 10,000 surgical masks!
---
It's safe to say that Relentless Beats, one of Arizona's finest music producers of the scene, and iHeartRaves, a large contributor to the festival fashion scene, have been there for their communities in more than one way. Since iHeartRaves first launched its "Buy a Mask, Give a Mask" program back in April, they have donated over 80,000 masks to frontline workers.
This time around through team efforts, they brought together 10,000 FDA approved, triple-layer disposable surgical masks to protect essential workers from COVID-19 at the Gila River Health Care in Arizona. Gila Health Care showed great appreciation for the masks during this unexpected time and that these donations will further assist employees caring for patients.
"Relentless Beats and iHeartRaves have been extraordinarily generous with their donation, and we thank them for their generosity and support. This donation will further assist our employees and, in particular, our frontline workers who continue to provide care for our patient."

GRHC interim chief executive officer Dr. Anthony Santiago
With the ongoing pandemic, it is still uncertain when music festival will go back to normal, and when we will have the opportunity to dance the night away at another music event. From keeping their communities hydrated during festival season to providing care for others during a difficult time, Relentless Beats is doing their best to find safe ways for their communities to come together! Additionally, they've kept dance music lovers occupied with their drive-in music festivals that include Road Rave and the recently announced Tailgate Series with Insomniac featuring Seven Lions.
Get prepped and ready for your next Relentless Beats events by purchasing a face mask on iHeartRaves website. Every purchase helps an essential worker in need!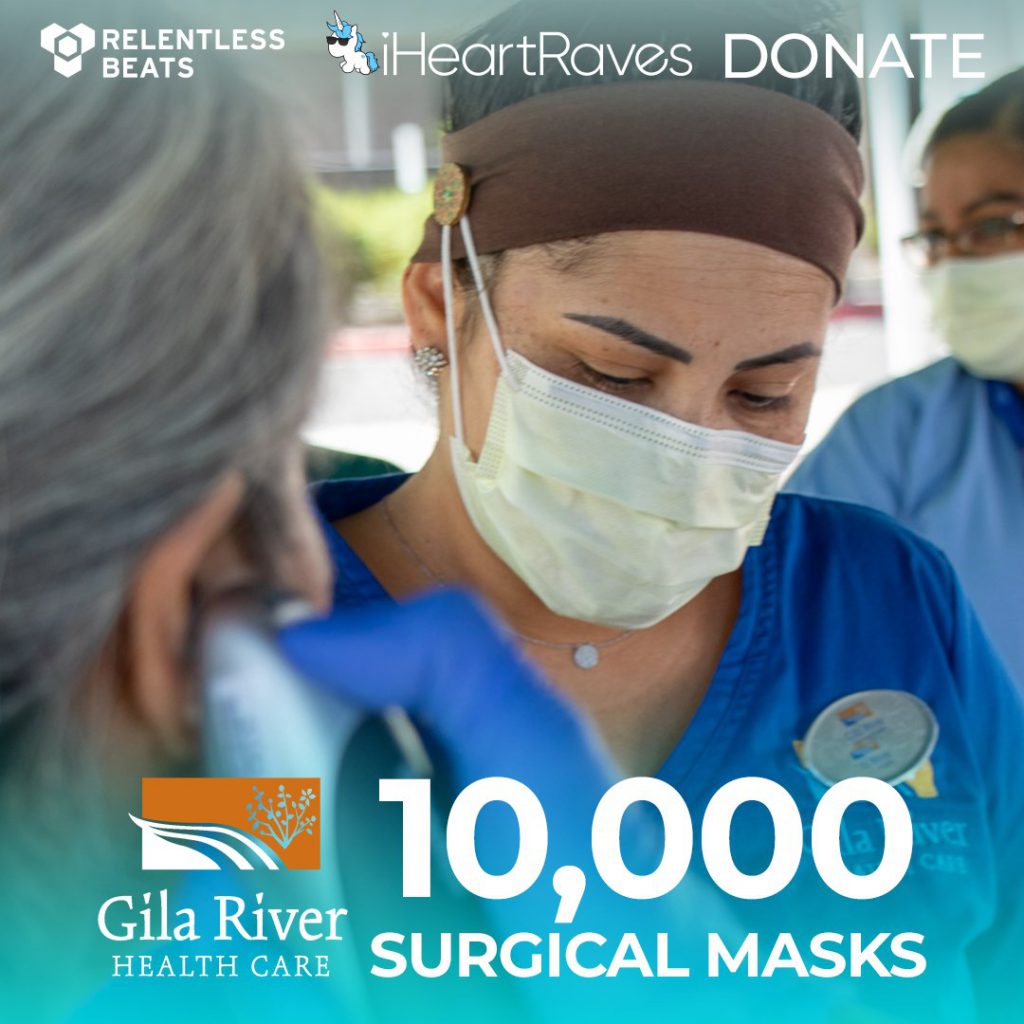 ---
Connect with Relentless Beats on Social Media:
Website | Facebook | Twitter | Instagram
Connect with iHeartRaves on Social Media: