It may not be a Sunday, but today is an excellent day to go to church regardless. Why, you may ask? Because Black Tiger Sex Machine's

Futuristic Thriller

EP is here to bless our ears! 
---
Black Tiger Sex Machine might be well-known for creating experiences unlike any other, but they've reached new heights with their wonderfully crafted EP, Futuristic Thriller. The latest release from our favorite helmet wearing electronic trio beautifully harmonized with their visually breathtaking, out of this world Futuristic Thriller Tour, and has been highly anticipated since they announced it back in 2019. Although plans for the tour may have been dashed with only a small number of fans being able to catch it live, fear not because this EP is a standalone masterpiece within itself.
BTSM has blessed us with little bread crumbs to nibble on while we waited in eager anticipation for its release. Leading up to release day they dropped singles from the EP, such as "Doomsday" ft. Macntaj, "KILLZONE," and "Let's Get It." Other well-received tracks that were released before the EP dropped officially included "Time Travel "ft. Blanke, and "Frequencies" ft. ATLiens.
So sit back, relax, and enjoy yourself while you head out on your epic journey to the post-apocalyptic, cyberpunk universe of Black Tiger Sex Machine's creation on the Futuristic Thriller EP. Listen to it on Spotify below, stream or download it on your favorite platform, and read on to explore this new release with me further.
Stream Black Tiger Sex Machine – Futuristic Thriller EP on Spotify:
---
The first track on the EP is "Resistance," which features Hairitage and Hyro the Hero, which gives us a proper intro and backstory into who these fiery resistance fighters are and why they fight the good fight.
"Resistance" is the perfect way to start the EP off just right and paints a story into what we should expect as we travel deeper into the universe that BTSM has crafted for us, the listeners. It's a get pumped track, for sure!
The next track on the Futuristic Thriller EP, "Nobody Wants You," hits us with some funky, upbeat electro house vibes. This track not only shows off BTSM's ability to diversify their sound but also honors their deep admiration for legendary French electro artists such as Daft Punk and Justice. This track was one of my favorites on the EP. It's fun and fresh, and I'm so glad they ventured into something very different from their norm. I can imagine they had such a blast producing it in the studio together.
"Doomsday" ft. Macntaj is a track that pulls you deeper into the universe that the boys have created for us.
"Doomsday" has such a massive presence on the entire EP as it demands attention with its very impactful, meaningful wording that fuels the storyline while also being relatable to many of its listeners. This track continues to give us further character development through its emotionally fueled lyrics that pair perfectly with Macntaj's powerful vocals. You may recognize Macntaj from another well-known BTSM track called "Rebels," which features fellow Kannibalen Records artist Kai Wachi.
Some other tracks on the EP that stay true to the classic, bass-heavy BTSM goodness that we all love and cherish, are tracks like "Let's Get It" and "KILLZONE." I distinctively remember hearing those two tracks during their Hollywood Palladium tour stop, which I'm so lucky to have been able to attend, along with the track "Time Travel" ft. Blanke. Horror movie fanatics will more than likely recognize the audio clip used on this track from the movie "The Devil's Rejects." Another track that sticks true to the BTSM roots is "Frequencies" ft. ATLiens, which boasts a mega sci-fi operatic intro to it that reminds me of "Religion" ft. Lektrique.
The last track I wanted to visit in depth is "Strange Creatures," which is fantastic in so many ways.
"Strange Creatures" proves that Black Tiger Sex Machine are truly genre-bending wizards who can do anything and everything with their music. The darker, techno vibes on this track are sure to be one of the most widely loved favorites from the entire EP and I can already tell I'm going to be playing it on repeat over and over again. I had to stop what I was doing and start dancing immediately when I first heard it, and in all honesty, this might be one of my top favorites out of all of their creations. It's just so catchy and fun, and I love it, oh so much! 
As much as I want to keep diving deeper into this release, I don't want to keep you from enjoying the EP and taking it all in for yourself. You can tell that BTSM worked very hard on this project and that they put their heart and soul into it, and the result of that tireless effort is incredible to witness and hear.
---
Black Tiger Sex Machine – Futuristic Thriller EP  – Tracklist:
Resistance – ft. Hairitage, Hyro the Hero
Nobody Wants You
Doomsday – ft. Macntaj
Time Travel – ft. Blanke
Strange Creatures
Frequencies – ft. ATLiens
Let's Get it
KILLZONE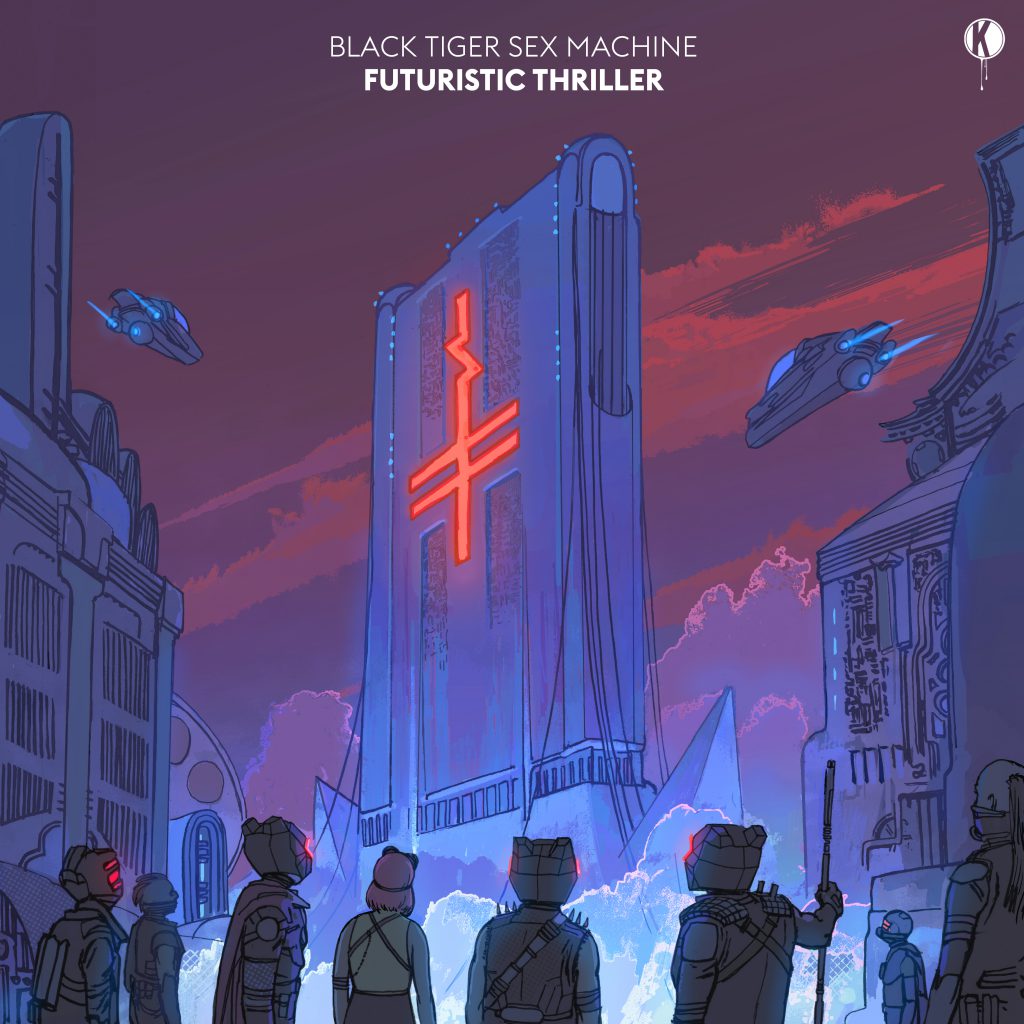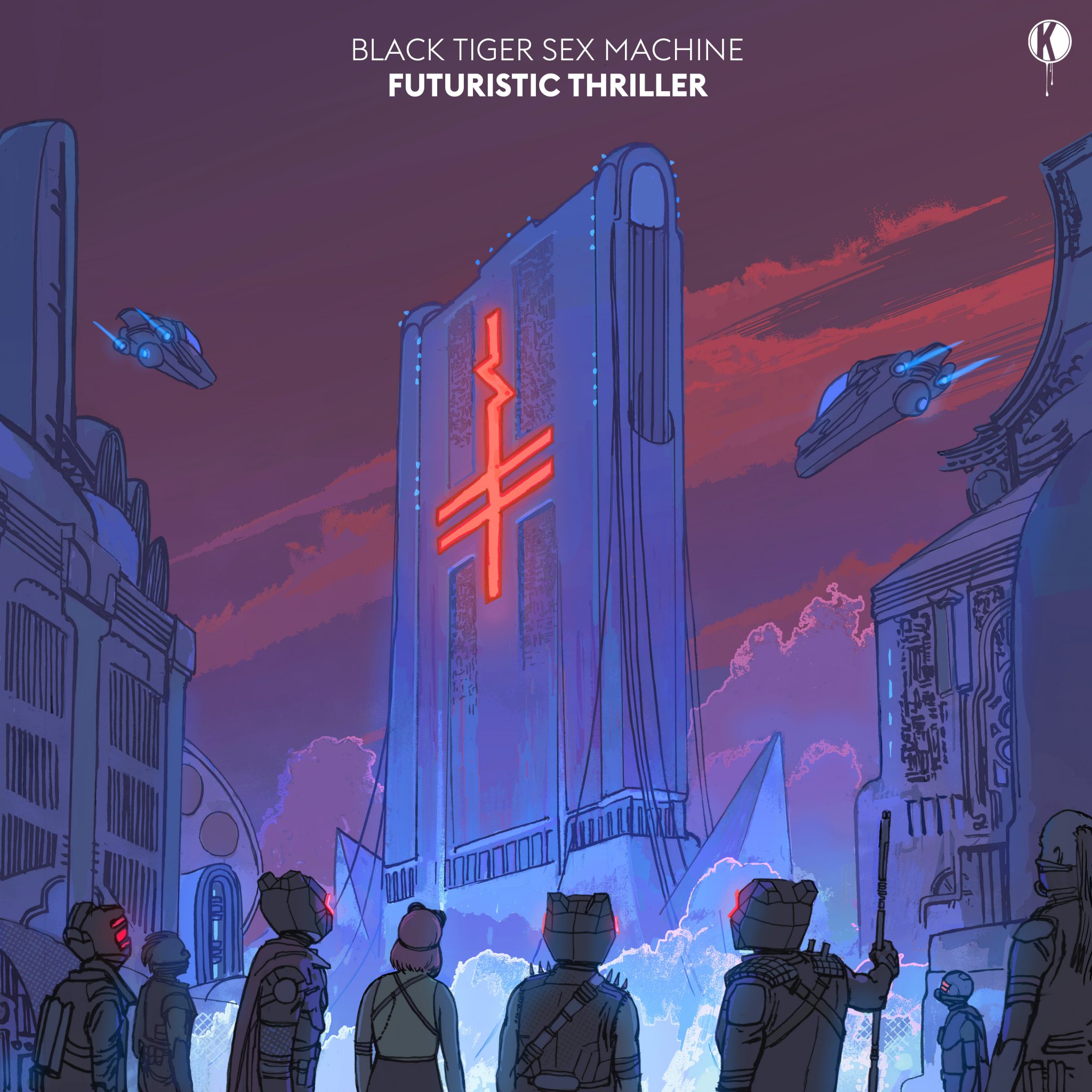 ---
Follow Black Tiger Sex Machine on Social Media:
Website | Facebook | Twitter | Instagram | SoundCloud | YouTube | Twitch