ATLiens visit Earth once again with their Ghost Planet EP, a seven-track release out now on Bassrush Records.
---
Extraterrestrial bass duo ATLiens are returning to Earth to bring a taste of Area 51 to your speakers with their newest EP, Ghost Planet. Out now via Bassrush Records, the EP is full of ATLiens' heavy bass sound and eerie vocals. Bringing a dark, mysterious, and suspenseful vibe, Ghost Planet showcases the unique brand that they have been building, and the result is truly out of this world.
Listen to Ghost Planet below, stream or purchase it on your favorite platform, and keep reading for my breakdown of the individual tracks!
Stream ATLiens – Ghost Planet EP on Spotify:
---
After we board ATLiens' spaceship in "SCP-231", the next track, "Shelter", is an awesome trap-infused bass journey.
With a spacey, atmospheric feel and a trappy descending melody on the drop, ATLiens definitely start this EP on a high note. "Fading Out", the next track featuring vocals from Sara Skinner, is a bit of a different vibe. With emotional vocals and a big buildup, the drop hits hard with an interesting mix of heavy dubstep and something a bit more melodic.
ATLiens have really made a name for themselves in the heavy bass world, and they show off their diversity and creativity on this release.
"Fuck That" explores yet another aspect of their music, as this track starts off with an extremely satisfying minimal drop full of well-produced sub-bass sounds. The second drop introduces some weird samples and growls that you'd only expect from an ATLiens production. "Tantra" comes next, and it follows "Fuck That" perfectly. Capturing a similar, bassy vibe, the drop on "Tantra" is one of my favorites on the EP.
The vocal sampling reminds me of "Chief", the track that introduced ATLiens to the world in back in 2015.
"Exterminate", their collaboration with Hairitage, might just be the most aggressive track on the EP. On this one, ATLiens focus on a hard trap sound while still maintaining a groovy and dance-able vibe on the drop. "Closer", the last track, is a collaboration with EDDIE. ATLiens' trap production combined with EDDIE's mau5trap supported sound results in a very successful collaboration in which both artists' styles are sewn together perfectly.
With upcoming appearances at Moonrise, Dancefestopia, Lost Lands, and Freaky Deaky, ATLiens should absolutely be on your 2019 festival schedules.
On Ghost Planet, ATLiens really nail a weird bass vibe while maintaining the trap influences that they're known for. Be sure to join me in catching their sets at these upcoming festivals, and follow their socials below for more new releases!
---
ATLiens – Ghost Planet  EP – Tracklist:
SCP-231
Shelter
Fading Out (feat. Sara Skinner)
Fuck That
Tantra
Exterminate (feat. Hairitage)
Closer (feat. EDDIE)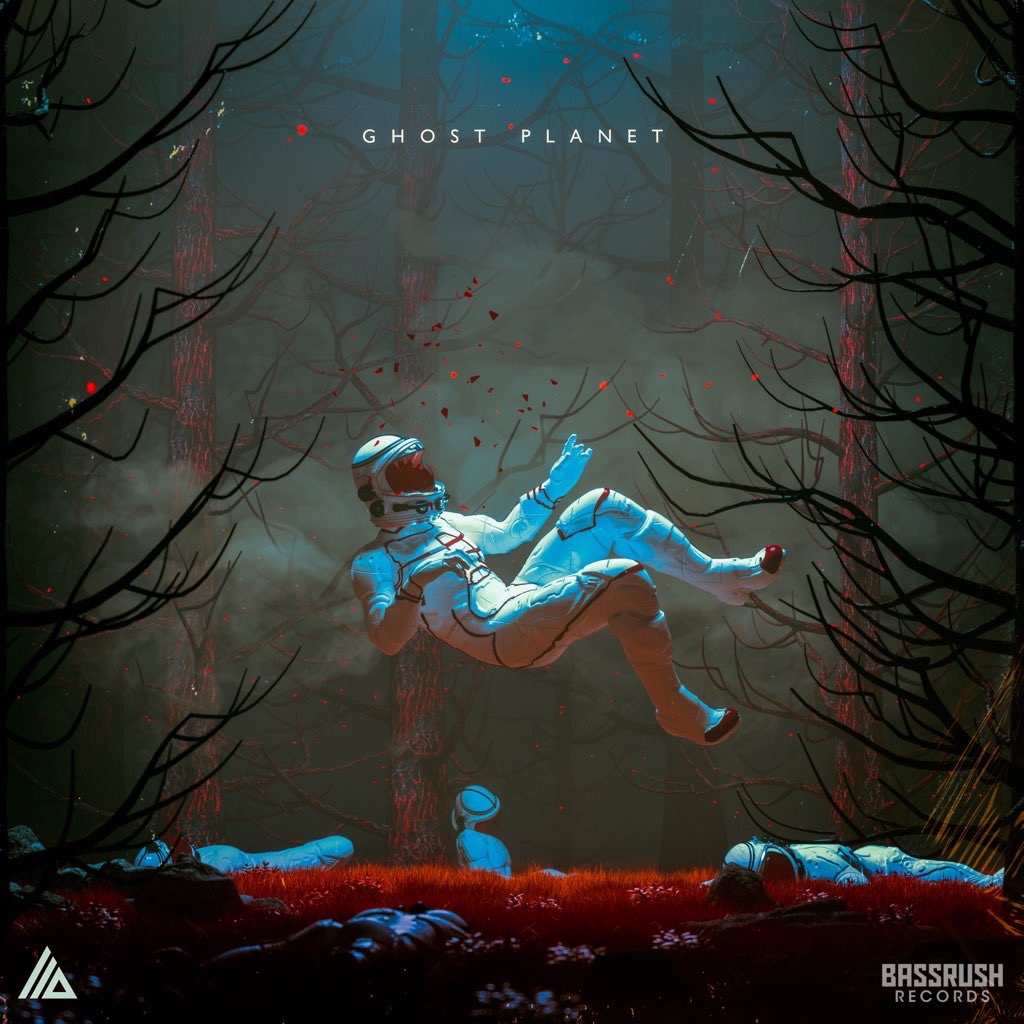 ---
Connect with ATLiens on Social Media:
Facebook | Twitter | Instagram | SoundCloud