Craig Connelly returns with his second album, A Sharper Edge, and wows the world again with its splendid energy and passion!
---
In three short years, Craig Connelly took his career from upstart to prime-time. Marking the onset of this transformation was his debut album, One Second Closer – released in 2017 when the trance landscape was markedly different than today's scene of segmented movements like Solarstone's Pure Trance, Simon Patterson and John Askew's VII, John O'Callaghan's Subculture, and more. Ironically, it is these movements that tie the entirety of #TranceFamily together and are the core of celebrations like Dreamstate, Transmission, and Luminosity Beach Festival.
Unsurprisingly, the reflective artist always evolves their sound to meet their artistic intent, and Craig Connelly does so brilliantly with his second album A Sharper Edge. Featuring fourteen of his best tracks, the album cements Craig as a trance artist on a mission filled with energy and beautiful beats. In his words, before he wrote a single beat he went on a little "mental exercise [to gain] some insight."
Here Craig found his super-structure; one where each track calls out to one of these four themes to his current life. Tracks like "California," "Tranceatlantic," "Earth Dimension C-137," and current single "Time Machine" evoke the spirit of Travel. Destiny oozes the central theme of "Life Half Lived" and "Run Away". Craig calls Optimism into bloom with "What Are You Waiting For," "Inhale," and "All For Love" – the latter of which features a wonderful collaborative spirit with Siskin (the vocal project of Sue McLaren & Susan Chesterton). Finally, most apparent of all is Energy in "'Watch The Way You Move," "The Fire," and "Anything Like You."
They say fortune favors the bold, and perhaps the extra serendipity of the 200th release on Black Hole Recordings will spur Craig's album to even greater heights. One thing is certain though: Craig's love of life and passion for the genre shines beautifully throughout this second album and our excitement for the continued growth of his artistry will not be satiated any time soon.
Grab your own copy of the album on the platform of your choice or stream A Sharper Edge on Spotify below!
Stream Craig Connelly – A Sharper Edge on Spotify:
---
Craig Connelly – A Sharper Edge – Tracklist:
Craig Connelly – Sonic Grey
Craig Connelly featuring Tara Louise – Time Machine
Craig Connelly – California
Craig Connelly featuring Karina Ramage – Life Half Lived
Craig Connelly – Earth Dimension C-137
Craig Connelly featuring Natalie Major – Watch The Way You Move
Craig Connelly – Everyone Loves A Triplet
Craig Connelly featuring Tara Louise – What Are You Waiting For
Craig Connelly & Peter Steele – The Fire
Craig Connelly featuring Alex Holmes – Anything Like You
Craig Connelly & Factor B – Tranceatlantic
Craig Connelly & Siskin – All For Love
Craig Connelly & Will Rees – Inhale
Craig Connelly featuring Cammie Robinson – Run Away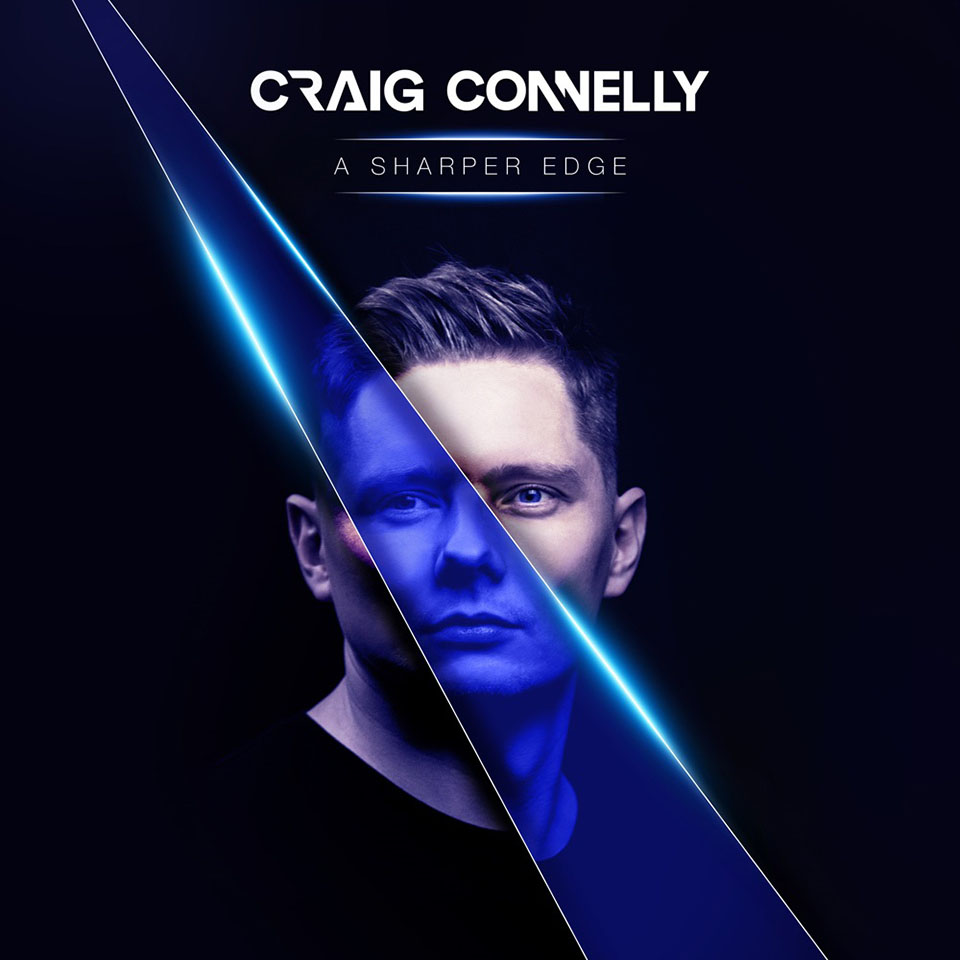 ---
Connect with Craig Connelly On Social Media: 
Website | Facebook | Twitter | Instagram | SoundCloud