"You're half a world away, but in my mind, I whisper every single word you say. And before you sleep at night, you pray to me, your lucky star, your singing satellite…"
---
Whether you're a fan of Above & Beyond or not, there is little use denying that "Satellite," released under their vocal trance moniker OceanLab, is one of the greatest trance tracks of all time. First released on their own Anjunabeats label as a promo 15 years ago on February 2, 2004, "Satellite" would go on to hit #19 on the UK singles chart–the highest-charting release by either OceanLab or Above & Beyond at that time. The track was the fourth single as part of their project in conjunction with vocalist Justine Suissa, and is generally considered the group's breakout single.
Interestingly enough, "Satellite" actually received its first release on a five-track compilation titled Dirt Devils Mix in 2003, comprised of original tracks by Stephen J. Kroos, Dirt Devils, and OceanLab alongside Above & Beyond's remix of Motorcycle's "As The Rush Comes" and a Jono Grant vs. P.O.S. remix of Zed-X's "The Storm." Keen-eyed observers will note the presence of two additional Above & Beyond member aliases, with Dirt Devils being Jono and Paavo's hard trance moniker and P.O.S. being the name under which Paavo released some of his own music.
"Satellite" is widely regarded as essential listening for members of the Anjuna family, and it's not hard to see why. The track is a perfect representation of Above & Beyond at their trance finest–driving, minor-key beats that pair flawlessly with the heavenly vocals of Justine Suissa, singing lyrics so emotionally charged that they can bring tears to the eyes of even the toughest among us. And as good as the rest of the track is, it's that interlude that seals the deal, launching the listener into the purest kind of trance euphoria there is.
The song is said to be about Paavo's wife, inspired by love letters that they would write to one another while he was away touring (and if that revelation doesn't make you tear up a bit, then it might be time to check your pulse). It is really and truly an extraordinary love song above all else, and perfectly portrays the heart-wrenching longing of a love separated by distance, circumstance, or time.
Unsurprisingly, "Satellite" has inspired many remixes and mashups, most of which struggle to fully do justice to the original. There are a few standouts, however, that have made their mark on the collective consciousness, including versions by Floris de Haan, ilan Bluestone, and even Above & Beyond themselves, as well as a stellar mashup with "Synapse Dynamics" by Mat Zo titled "Satellite Dynamics" that was one of the cuts that put him on the map. The difficulty of putting a spin on one of the greatest tracks of all time is no doubt intimidating, and ilan himself said of the experience, "This was not an easy track to remix as the original is just perfect." From where we're standing, his version is one of the best.
In addition to reworks, "Satellite" received its own acoustic version, paired up with the gorgeous "Stealing Time" as a perfect accompaniment. Fans around the world were delighted to see it performed live in venues from the Hollywood Bowl to Porchester Hall and many in between, featuring live vocals from Justine Suissa and We Are All We Need vocalist Alex Vargas, best known for his work on "Blue Sky Action." The acoustic version maintains the dreamlike quality of the original while infusing it with the sort of radiant emotion that only live strings can provide.
The track got its own music video, too, a blue-and-sepia-tinted affair with cuts of grainy shots of Suissa singing interspersed with plenty of abstract imagery (and even a cameo or two by our favorite trio). And it's been sampled plenty, as well, including in the track "Electronic Dream" by AraabMuzik and "Oceans" by Wizard, among others.
But in the end, nothing compares to the original, and fifteen years later, it stands the test of time as one of those tracks that means something to so many people, each for their own reasons and drawing from their own lived experiences. So grab your headphones, press play, and bask in the beauty of OceanLab's iconic "Satellite"–still as incredible today as it was in 2004.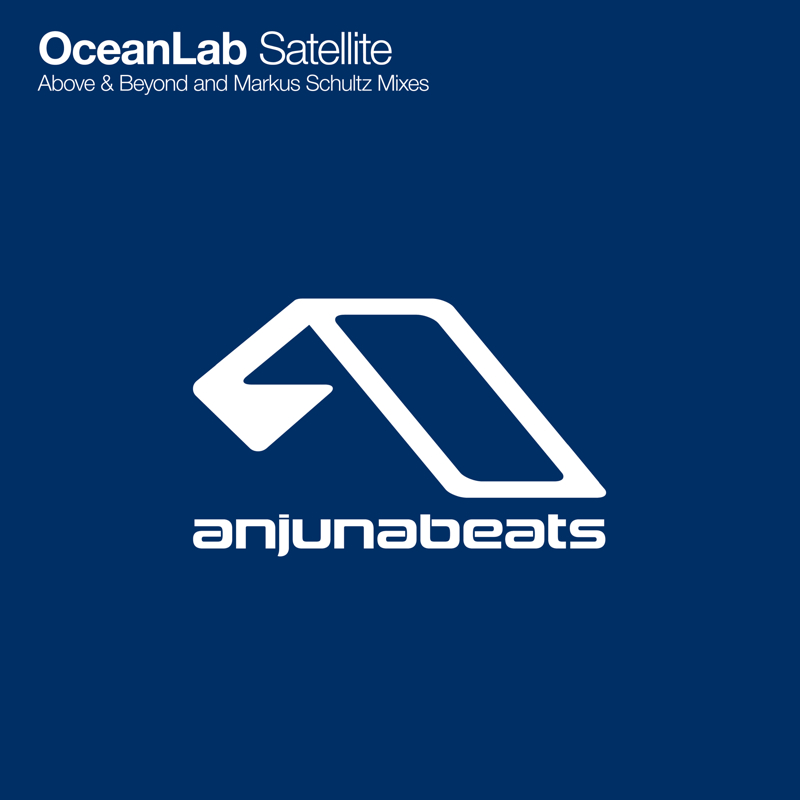 ---
Follow Above & Beyond on Social Media:
Website | Facebook | Twitter | Instagram | SoundCloud | YouTube