Will you be tuning in to Home Frequency to catch Mija, Trivecta, TYNAN, Peekaboo, Good Times Ahead, and more throw down epic sets?
---
When two behemoth brands in the dance music scene join forces to create an experience for their fans something truly magical can happen. And that's exactly what's about to take place this week as Brownies & Lemonade and Monstercat have teamed up for a special livestream event called Home Frequency.
Set to be hosted on Thursday, May 14, Home Frequency is bringing some serious heat to the virtual stage as it features a bevy of talented artists. Immediate standouts include Mija who will be playing a "mostly DnB set," along with Trivecta, Good Times Ahead, and Grabbitz. The bass music lovers who tune into Twitch and Mixer on Thursday will be delighted to see some of the most forward-thinking artists on the lineup as well including Eliminate, TYNAN, and Peekaboo.
Related: Want to dive deeper into the minds of Monstercat's Mike Darlington and Ben Brown Bentley? Check out our interview with them!
Home Frequency will begin at 2pm PDT and run until 9pm PDT, so make sure to get your rave cave cozy because you'll be grooving away all day long in true quarantine fashion. Additionally, they'll be raising money for charity throughout the duration of the stream with 100% of donations going to Sweet Relief!
RSVP now for the latest updates and a chance to win some prizes, check out the full set times below, and let us know where you'll be tuning in from in the comments!
Tune in to Home Frequency on Twitch:
---
Brownies & Lemonade and Monstercat Present: Home Frequency – Schedule: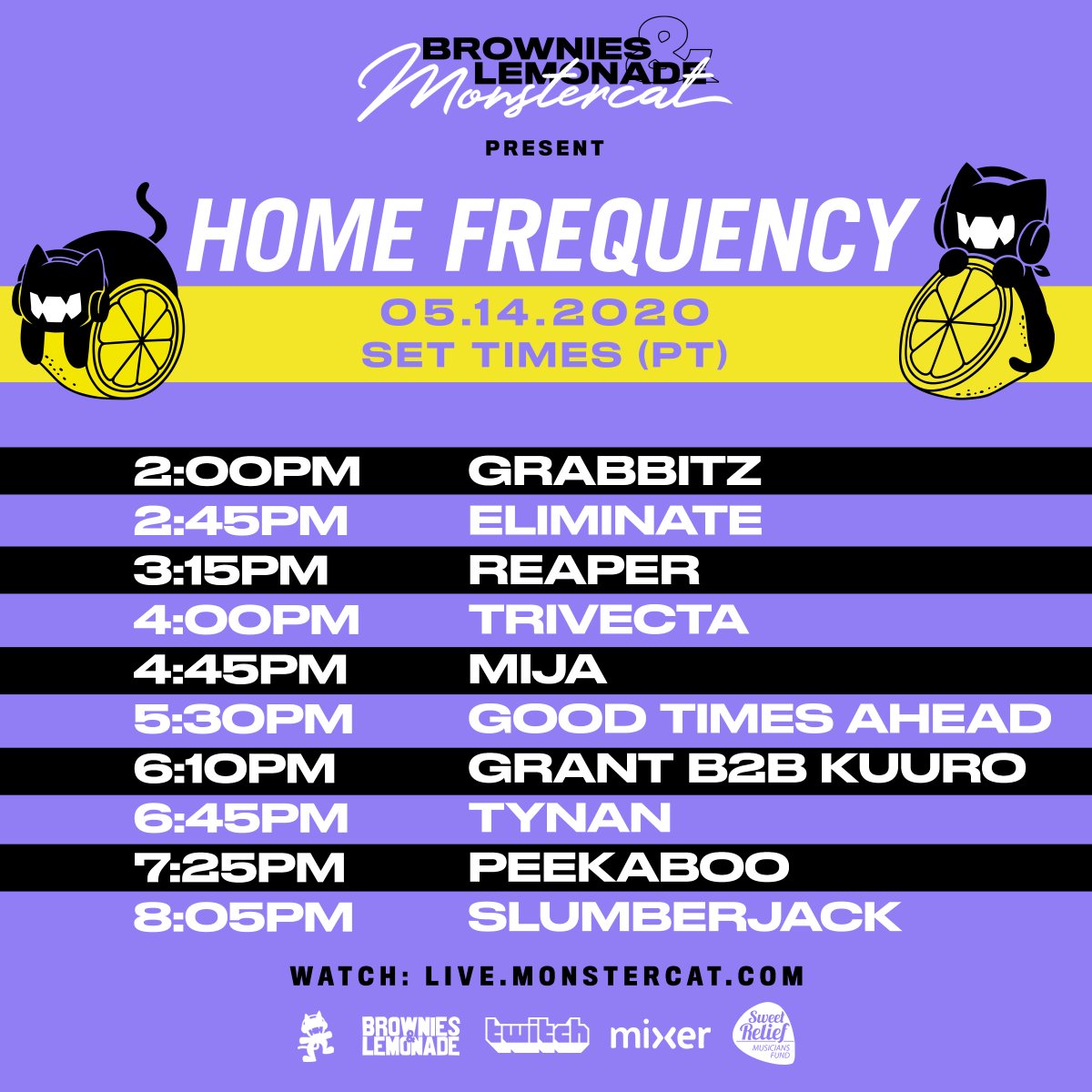 Brownies & Lemonade and Monstercat Present: Home Frequency – Lineup: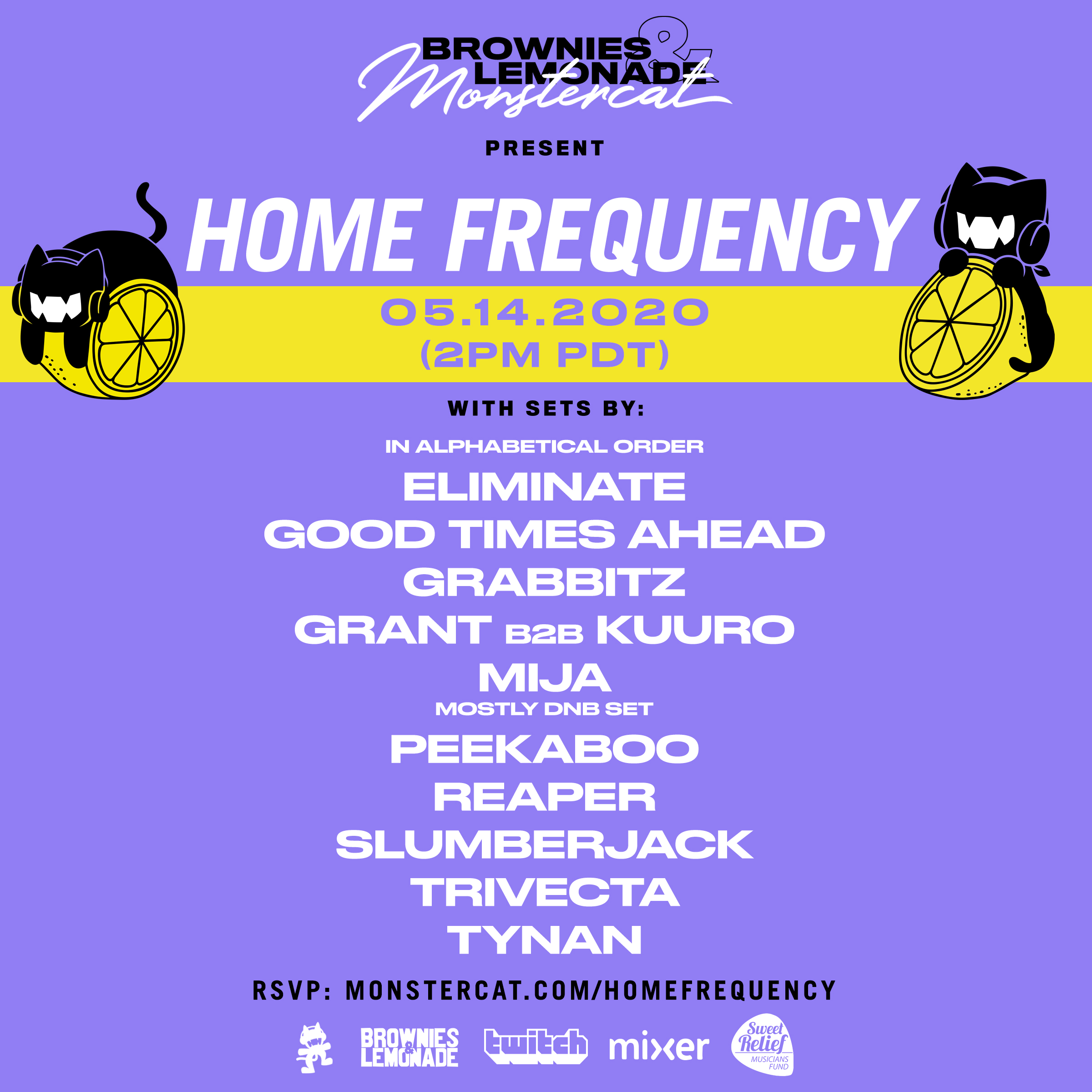 ---
Lineup By Artist
Eliminate
Good Times Ahead
Grabbitz
Grant B2b Kuuro
Mija
Peekaboo
Reaper
Slumberjack
Trivecta
Tynan
---
Connect with Monstercat on Social Media:
Website | Facebook | Twitter | Instagram | SoundCloud | YouTube | Twitch
Connect with Brownies & Lemonade on Social Media:
Website | Facebook | Twitter | Instagram | SoundCloud