Sonickraft serves up fantastic underground flavor with their two-track Arrival EP, further proving that they are a duo destined for stardom!
---
Out now for your listening pleasure, Sonickraft proudly presents Arrival on Solotoko! This two-track release is set to keep the momentum flowing as it has landed shortly after "Flashbacks," a more than impressive breakthrough single that saw the duo team up with Sonny Fodera.
And while the boys may still be aglow from the over three million streams that "Flashbacks" has acquired, it is Arrival that exposes Sonickraft for their brilliant cultivation of the dark and sexy groove. Trust me when I say that this EP is truly something incredible with the potential to shoot this duo to the next level!
Purchase your copy of Arrival on your favorite platform, stream the latest release from Sonickraft below, and continue on for my thoughts on the EP!
Stream Sonickraft – Arrival on Spotify:
---
Beginning with "Arrival" I have to check my pulse because what I am hearing has made my heart skip a beat.
As you can tell from my words above, I am incredibly pumped about this track in particular. I have sifted through so many singles, LPs, and EPs throughout my years as a dance music fan and I find myself reaching a point where I need something to stand out and make me say WOW. I am here to tell you that the title track "Arrival" has passed the test! I may even give it a double wow!
From the intoxicating rolling bassline to the crystal clear kick of the unapologetic techno rhythm, I am ready to get sweaty on the dance floor. That is to be expected of course. What I wasn't expecting was the mind-expanding brain warp that left me ecstatic and hung, suspended in time and space throughout the entirety of the track.
If you are listening then you know exactly what I am talking about. I will call it a trippy tornado that whips each build into a supersonic frenzy, offsetting the balance of the rhythm, and turning me into a literal puddle of goo on my floor. "Arrival" has left me shook and I love every single second of it.
While I gather what remains of my sensibilities it is time to fan the flames with the sultry design of "Need Love". 
It is going to take quite a bit to keep me engaged after the demented auditory trip session that "Arrival" unleashed, but I have to say, I am incredibly pleased with our little fork in the road. "Need Love" instantly lifts me from an intense mood, making my soul feel lighter than air as the bassline retains low octave vibrations.
I feel my eardrums expand as the repetitious vocal sets me in a sweet groovy pocket of warmth. As the build brings me up into the clouds, the swirling sound dynamics keep me focused and incredibly interested to see where this track will go. What I find is a hot and sexy battle between funky vocals and drawn-out synth planes that swell and pulse. It is a match made in house heaven.
Getting down to brass tacks, Arrival has made me feel incredibly gobsmacked and fulfilled, allowing Sonickraft to find an official place on my radar. I have no doubt that these guys are going to rule the underground in no time and all. Whether techno centered or house focused, it doesn't matter. These guys know exactly how to extract a reaction with future-forward focus and a knack for the unconventional.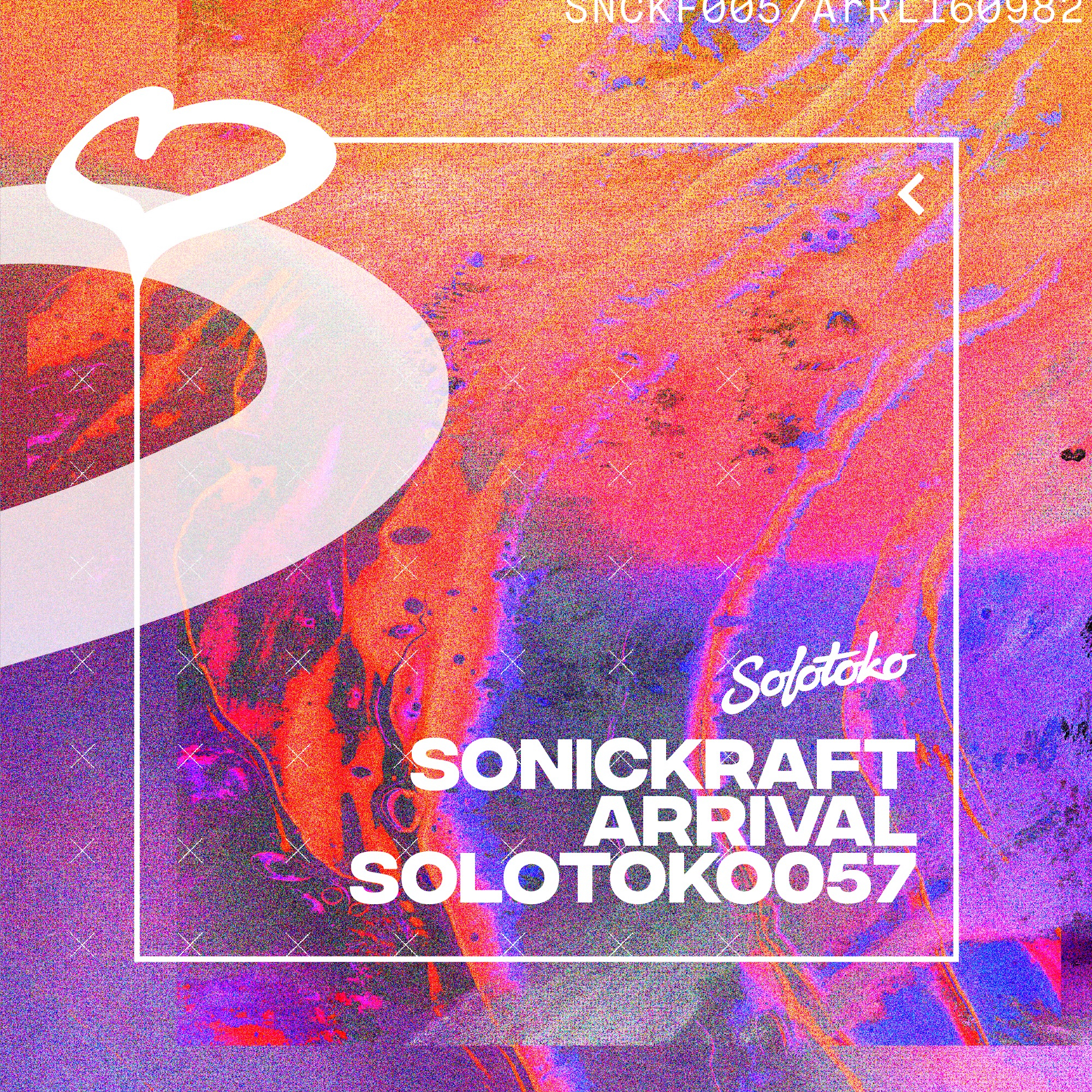 ---
Connect with Sonickraft on Social Media:
Facebook | Twitter | Instagram | SoundCloud