Mild Minds gives listeners a moment of serenity during a time of chaos with his debut album MOOD that's out now on Foreign Family Collective.
---
Since Odesza announced their break from touring many people, myself included, have been looking for new music that brings us the same joy and comfort. We've been in luck as their label, Foreign Family Collective, has continued to release new music with releases from artists such as Duskus, Kasbo, Robotaki, and most recently, Mild Minds.
Out now for your listening pleasure, MOOD is the first full-length album from Australian music producer Mild Minds. The album comes after his debut EP SWIM, which recently brought in a GRAMMY nomination for the ford remix. With the release of this album, Mild Minds brings his own unique sound to the label and is here to fill the Odesza sized hole in your heart.
Listen to MOOD by Mild Minds on Spotify, purchase or stream the album on all platforms, and read on for my full review of the album.
Stream Mild Minds – MOOD on Spotify:
---
MOOD ebbs and flows beautifully with poetic lyrics and thoughtful melodies for a calming experience with themes of simplistic hope and bliss.
The album begins with "MOVEMENTS," an uplifting dance sound that progresses with tension to match the lyrics. Mild Minds' described the song as when he first started to find his own sound and direction for the album. The album continues with "EMBRACER" a chill song that reminds me of spring in Chicago with blooming waves of beats and the feeling of sunshine on a chilly day.
"WALLS," is a somber track that features Boats. The track includes deep vocals and more prominent bass-heavy cords. Similarly, "OBLIVIOUS" continues the mood with the haunting lyrics "Everything is over now. I can't wait for you to change."
"SWIM" is the song that started it all according to Mild Minds. He took to his Instagram where he spoke about his process of creating the song. He stated that he almost didn't finish it because he didn't know if this was career worthy but quickly found new inspiration to take the leap of faith after a trip to Japan.
The album continues with "FORMATIONS" a track with a house beat to keep the vibes rolling strong.
The repetitive lyrics over the building track create great movement within the sound. Mild Minds described the song as being carefree and being inspired by his childhood days of adventure without responsibility. That inspiration definitely comes through in every aspect of this song.
Mild Minds spoke about his production process with "DESTINATIONS" as well. He described how solitude helped him create the track and how it is something he cherishes as a creator. This is a great reminder to everyone right now that beauty and creation can come from isolation. The song itself is fitting with the title as it transports you to a new destination.
The final two songs of the album "DOPAMINE" and "VIEWS" bring the energy back up to leave listeners on a high note.
"DOPAMINE" is my favorite track of the album and includes the lyrics "just think about it" throughout the song, which touches on the themes of solitude and reflection introduced earlier on. The album ends with "VIEWS" which perfectly wraps the vibe of the album together with unique Lo-Fi inspired dance beats.
What did you think of this album from Mild Minds? Let us know in the comments below!
---
Tracklist:
MOVEMENTS
EMBRACER
WALLS
OBLIVIOUS
SWIM
FORMATIONS
DESTINATIONS
DOPAMINE
VIEWS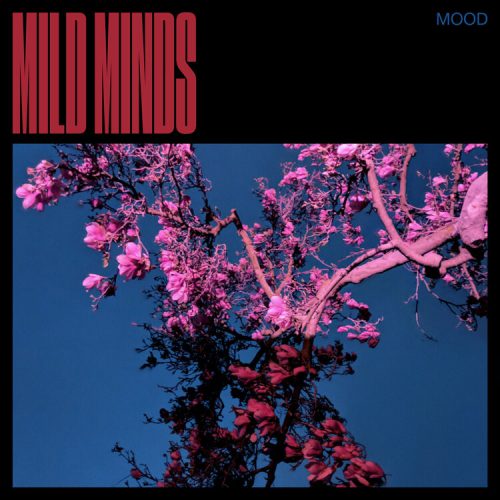 ---
Follow Mild Minds on Social Media:
Website | Facebook | Twitter | Instagram | SoundCloud