Following the release of Off The Grid, we caught up with Bósa to explore the album's global influences and more.
---
Stephan Jacobs and Sunev are both well respected within the music industry through various roles. Together, they form the groundbreaking DJ/producer duo Bósa and combine exotic sounds from around the world with elements of house music and other electronic genres. Off The Grid, their album just released on Gravitas Music, is an incredible showcase of their uniquely global sound.
Off The Grid follows their 2019 EP Eyes of the Jaguar and features seven tracks that combine house, electronica, and world music to give off a primal and introspective vibe. The Bósa sound is truly unlike anything you've ever heard before, and their promising career is just getting started with this debut album release.
This new album is a must-listen for both passionate fans of Bósa and open minded electronic music fans looking to try something new. Looking to gain some extra insight on Off The Grid, we sat down with the exciting duo to chat about the album release, the instruments they used from across the world, advice for upcoming artists, and more!
Listen to Off The Grid by Bósa on Spotify below, stream and buy it on all platforms, and keep reading to learn about this inspiring duo and their sound!
Stream Bósa – Off The Grid on Spotify:
---
Congratulations on the release of your album Off The Grid! Take us through the creation of this album and some of your inspirations behind this particular project.
Thank you, we're very grateful to you for featuring our project and excited to share it! This album was born of inspirations from a long history of enjoying world music, especially African and Brazilian percussion and rhythms as well as Eastern European and Indian sounds. 
There is a synergy we tapped into making this album, exploring new terrain without boundaries of a construct beyond a BPM. Samples came from a myriad of sources along with friends as guest musicians. The sound evolves as does the universe, expanding. It becomes medicine and you feel the truth. 
Off The Grid is your first full-length release on Gravitas Music, and your music fits quite well on the label. What has it been like to work with Gravitas and what does their support mean to you?
We really feel at home with Gravitas and are thankful for them partnering in this adventure. It's a synergistic combination of their positive conscious mission statement as well as the artists they represent, with whom we are fortunate to be in a cosmos of creation with. 
They're a jovial team that has a solid work ethic and embodies a positive momentum and is in line with a concept that this is more than just a means to sell music but make an impact. 
How would you compare Off The Grid to your January 2019 EP Eyes Of The Jaguar? With Bósa being just a few years old, what are some ways in which your studio sessions have changed over time?
Our studio sessions have become more focused and methods seem to have become solid while still conscious of a natural flow that comes with patient determination. 
The bass and subs are intrinsic elements we now spend attention on even more now, specifically how it subtly but potently drives a track's cadence and emotion.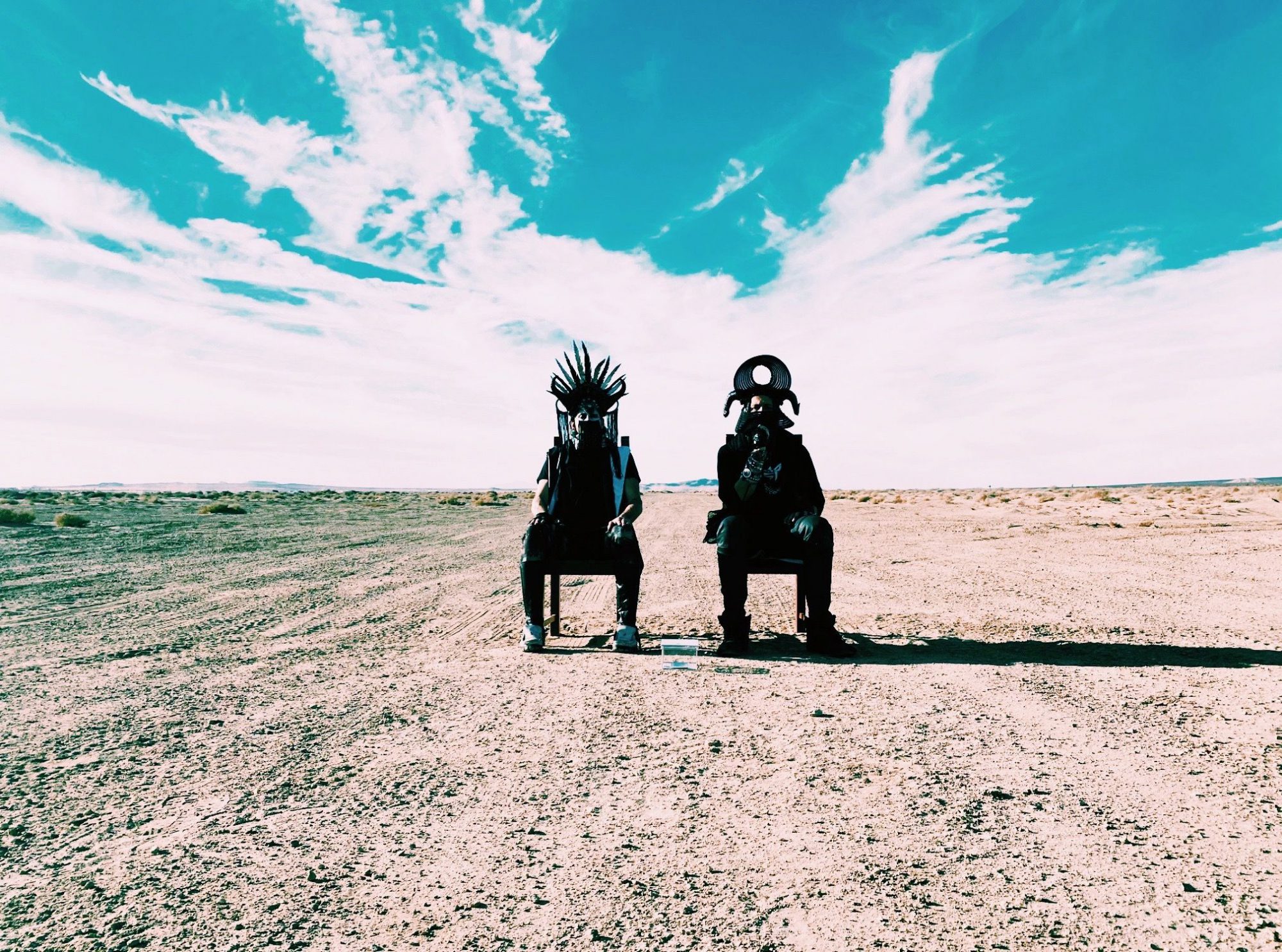 In our previous interview, you described your sound as a blend between many exotic instruments and house music. What were some of the most unique samples or sounds that you utilized on this album?
It's true, we really love embracing many world instruments and styles. Experimentation is the main ingredient to our perspective on how we approach playing them, such as using a mallet on the bell of a Doumbek.
We have also embedded an Indian double reeded snake charmer, an owl, and a crow in the mix as subliminal elements.
You often implement original field recordings sourced from your travels around the world. What are some of the most memorable places that you have traveled to recently?
Tulum was fantastic with its home to a vast system of underwater caves called cenotes that have a unique ambient effect that creates a natural resonance. We recorded a bit of indigenous pre-Hispanic flute from Mexico that produced an ancient haunting and dreamy effect. 
With Off The Grid being one of your biggest accomplishments yet, what are some other goals that you have for the rest of this year and beyond?
We're finishing up a collaboration with Beats Antique and a Desert Dwellers remix, and both are close to fruition for Spring and Summer 2020. A goal of ours is to launch a memorable and conscious pool party in Los Angeles this summer!
Lastly, what's some advice that you'd give to musicians trying to find their sound and embrace their inner artist?
For artists, the road is a release of creative forces and an emotional journey.
Keep in mind this is what you love to do, and do it for that reason.
Have a formula to better yourself educationally, musically and socially. 
Be patient with yourself, learn as much as possible while sharing your sounds.
And embrace the subtle nature of things. Think of your brand and a mission statement that inspires you and others to evolve. Eat, buy, and live consciously.
---
Follow Bósa on Social Media:
Website | Facebook | Twitter | Instagram | SoundCloud | YouTube