Escape the madness of the world with Julian Gray as he whisk us all away on a journey to a serene plane of existence with Eventide.
---
One of the labels that continually shines a spotlight on artists who push the boundaries of electronic music is mau5trap. Whether it's electro grooves, techno-infused beats, or progressive stylings, they've delivered plenty for fans to feast their ears on and one of the brightest rising stars is Julian Gray.
We've had our ears tuned to the sounds coming from Julian Gray for some time now as he's left us impressed with his releases on mau5trap and Colorize along with sets that left our jaws on the floor. Now, he's returned to his familiar home on mau5trap with the release of a new EP called Eventide. that clocks in at six tracks in total.
Inspired by a flight from San Francisco to Los Angeles, Julian explained "The flight took place around 5 pm: the peak of golden hour, and for the entire ride I stared out the window and watched the sun setting over the sea. The incredible view reminded me of the emotional power of this magical time of day: A time of reflection, nostalgia and with it memories of past sunsets." And that's the exact image that Julian Gray puts in your head when you close your eyes and listen to this release.
Best listened to as a start-to-finish journey, the EP kicks off with "Hightide," an intro track that immediately washes any worry away while listening to and preps you for the journey that's to come. "In Your Arms" comes next and brings along emotive tones and soothing vocals from Max Green before you descend even further into the progressive realm and pick up the pace with David Alexander on "Pacific Sunset."
"Cloud Generator" leans heavier on the techno influences but Julian creates a soundscape to get lost in and move your feet while listening to. The title track drives listeners forward to a bliss-like state before closing this magical release out in the most "Delicate" way possible. Pipa Moran adds the perfect touch to the closing track with her fantastic vocals that tug right at your heartstrings and only leave you wishing the journey was longer.
Listen to eventide. on Spotify below, download or stream the EP on your favorite platform now, and read on for some extra insight from Julian Gray on this absolutely stunning release.
Stream Julian Gray – Eventide. EP on Spotify:
---
Tracklist:
Hightide
In Your Arms
Pacific Sunset
Cloud Generator
Eventide
Delicate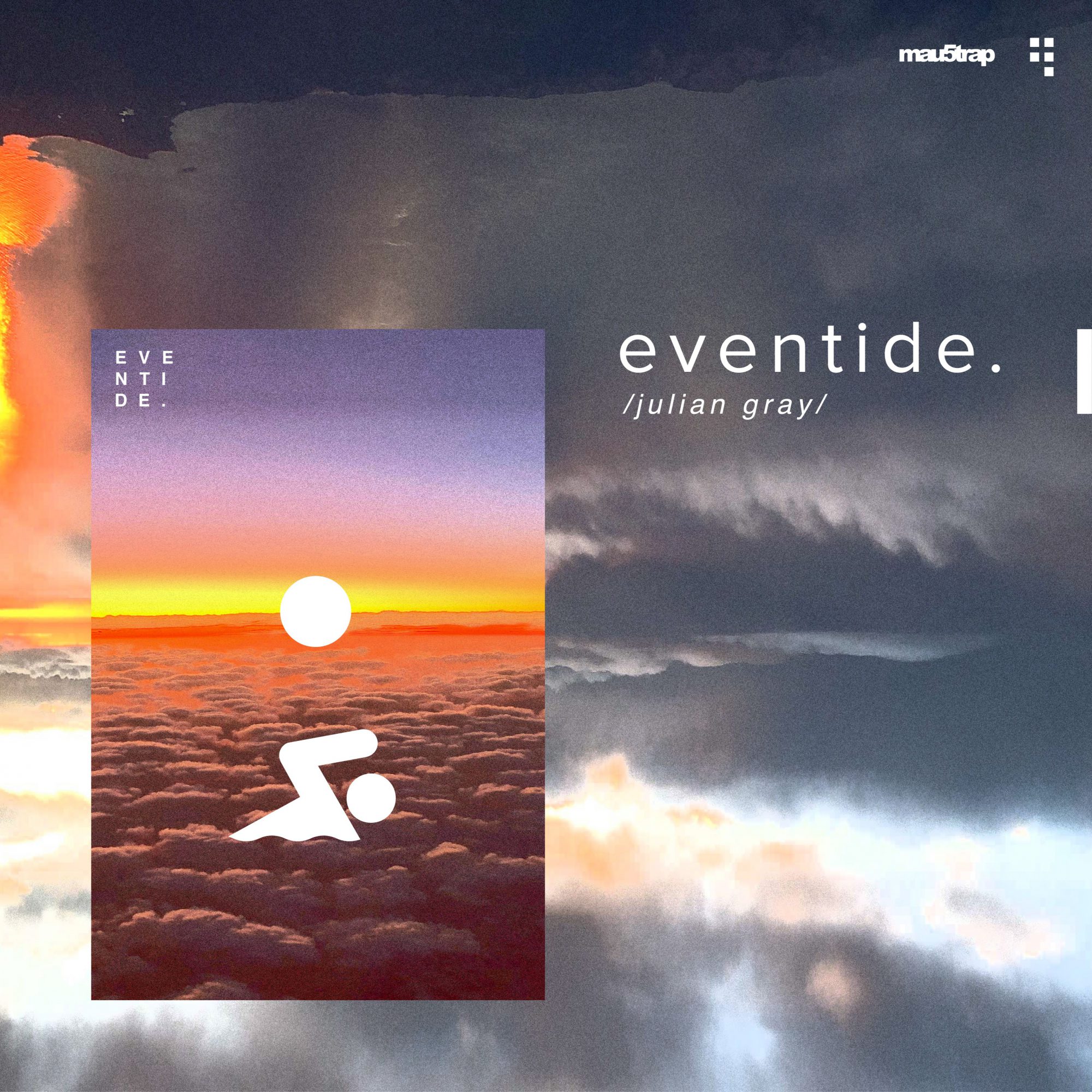 ---
Follow Julian Gray on Social Media:
Website | Facebook | Twitter | Instagram | SoundCloud | YouTube