After another fantastic edition of Groove Cruise Miami, founder Jason Beukema stopped by to chat about what's in store for the 2021 sailing and more!
---
Since the first time the set sail back in 2004, Groove Cruise has become renowned for being one of the best parties to attend on the high seas. Bringing some of the most talented artists in the dance music scene to the stage on luxury cruise liners that embark from cities like Miami and Los Angeles, the non-stop music creates an atmosphere that's irresistible. And if there's one person to thank for creating this playground for dance music lovers it's Jason Beukema.
Related: Check out our previous reviews of Groove Cruise Miami and Groove Cruise Cabo.
Through Groove Cruise and the subsequent GCFAM that has formed over the years, he continues to find new ways to grow the community while also hosting other cruises under Whet Travel and giving back with the Whet Foundation. In fact, it's hard to put into words how much of an impact that Jason Beukema has had on so many different people including myself as I have been on a number of sailings since 2013.
Now, after celebrating another massive sailing of Groove Cruise Miami that featured artists like Above & Beyond, Kaskade, Markus Schulz, and Nora En Pure, Jason Beukema sat down with us to chat about what's to come in the future. Read on to find out more about his story, where Groove Cruise is headed next, and don't forget that you can book Groove Cruise Miami 2021 now!
Watch the Groove Cruise Miami 2020 Aftermovie on YouTube
---
Congratulations on 16 years of Groove Cruise. What an accomplishment! Can you give readers a little bit of history around Groove Cruise and how you came up with the idea for it? 
Groove Cruise originally started with 125 friends sailing together on a regular cruise vacation and just a simple no-frills DJ booth that I had driven down from Lansing, Michigan and Chicago as I couldn't afford to rent speakers and CDJs in Miami. Without having any money or knowing anyone in the cruise or music business, I put a business plan together to organically double the numbers each year and charter a cruise ship in five years. Long story short, it took me seven years to do it, but since then over 50,000 people's lives have been changed by these bucket-list experiences.​
The Whet Foundation is an amazing charity concept. Can you tell us why you started the foundation and what key accomplishments have you had thus far?
Since starting Whet Travel 16 years ago, there has always been a charitable component. I feel that when we give is when we are most alive and we wanted to find a way to give back to the communities in the locations Whet Travel visits to thank them for their hospitality and leave the destinations better than when we arrived. Many of our volunteers say their time during the Destination Donation excursions is the highlight of their cruise. Activities have included food donations, purchasing air conditioners, appliances, and facilities repair, plus art and music activities with local children, beach cleanups, and more.​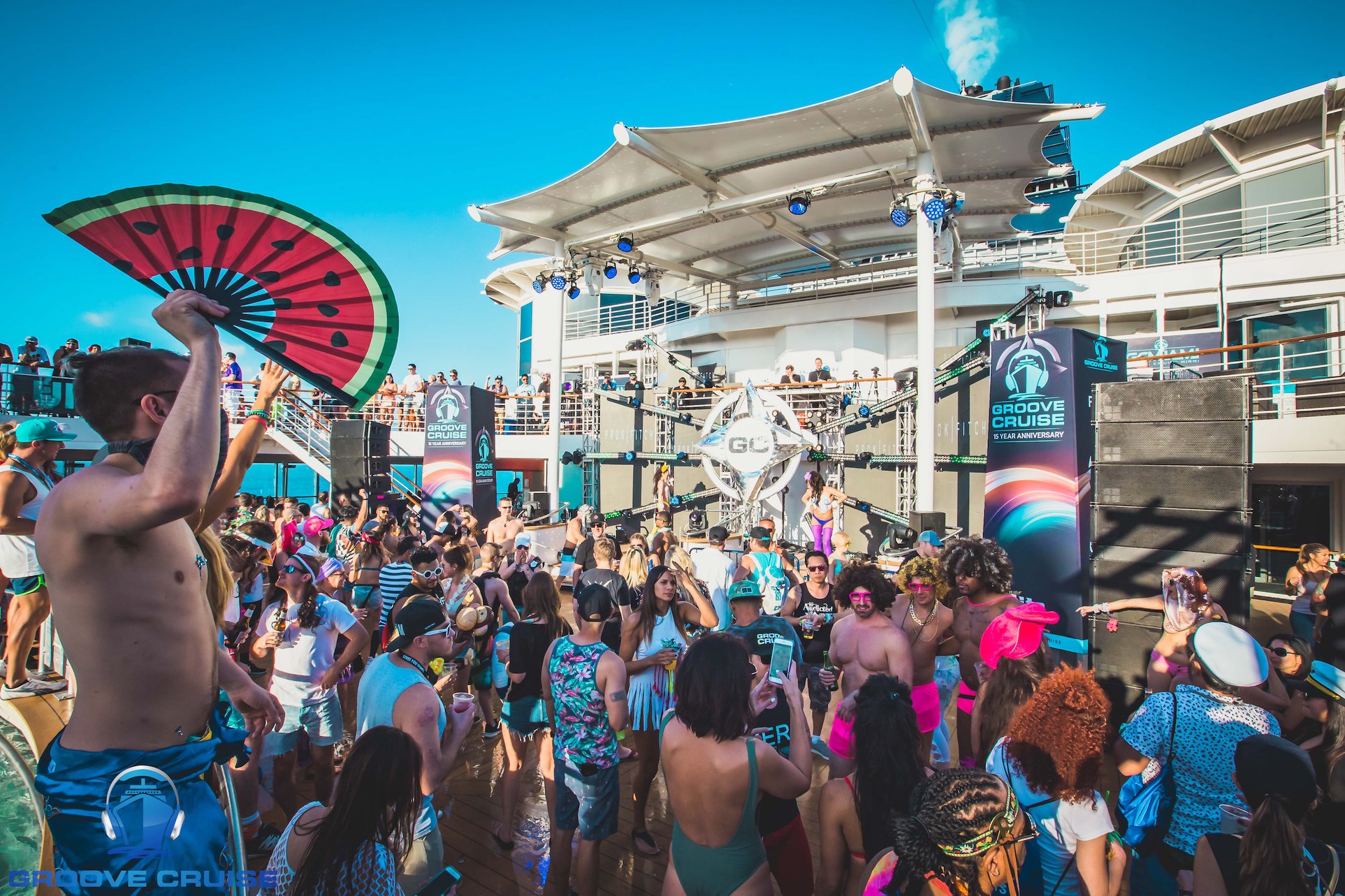 What future goals do you have in mind for the Whet Foundation as we move into 2020 and onward?
In addition to our annual Destination Donation excursions during the cruises and the successful inaugural Groove Island on Catalina last September, we have a lot of interest to actually go back to Costa Maya to work more with the Casa de la Cultura de Mahahual, as well as to Puerto Plata to work with the organization there during Groove Cruise Miami 2021 January 7-11. We also raise money for local and community-driven #GCFAM projects, plus unexpected needs such as hurricane and disaster relief (for example, most recently fundraising for Hurricane Dorian recovery in the Bahamas where we have sailed to many times).
What would you say to convince someone who is considering booking a room on Groove Cruise but has never been before?​
Having been in the travel industry for almost 20 years, I've read thousands of evaluations about what makes or breaks vacations. I've come to the conclusion that it has nothing to do with where you go, it's WHO you go with. And that's actually the number one thing about Groove Cruise and what it is all about is the positive, loving, safe, inclusive, non-judgemental community and culture that has been curated since 2004.
The "#GCFam" really is just that: A family. Groove Cruise "Captains" (everyone is the "captain" on GC) are a community unlike any other with the best vibes and even the "virgins"—our name for people sailing their first time—feel welcome immediately. Then there's obviously the music with multiple stages around the ship hosted by top record labels, artists, and brands in the industry.​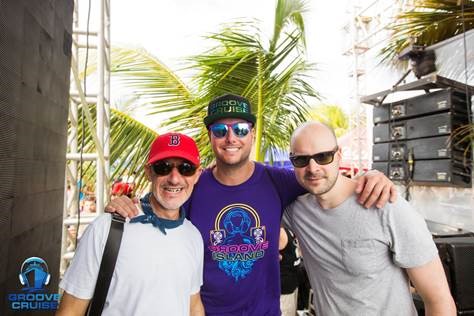 You've made a lot of Groove Cruise memories over the years. Can you tell us if there is one memorable moment that stands out over all of the others?​
Not sure about a single moment, it's so hard to narrow it down to just one! Above & Beyond this year and Kaskade on the beach for Groove Cruise Miami 2019 were both so euphoric and mind-blowing for me. I'd always dreamed of booking those artists and still get goosebumps when I think about it.
However, my actual favorite thing onboard Groove Cruise is helping plan surprise marriage proposals and even weddings on the ship! In fact, I just presided over a wedding ceremony on this recent Groove Cruise, and there were three other weddings, too! It's just crazy to me that of all the places and times to create that one special moment that will last forever that couple decides to do it with us aboard GC!
It's so humbling and I always want to make sure that we over-deliver and make it the best moment ever imaginable. We've made some dream experiences happen and the more creative and crazy the better! ​
Whet Travel is more than just Groove Cruise. What other events does Whet Travel put on, and is there anything new that you and your team are working on that you can disclose?​
In addition to Groove Cruise, Salsa Cruise is another staple that's celebrating 22 years of pura salsa this year! Over the years we've produced or co-produced Shiprocked, Inception Cruise, a heavy metal cruise Cruise called Motorboat, Zen Cruise, and our first Groove Island festival last September on Catalina Island which was a huge success (albeit an insane undertaking!).​
If you could sail Groove Cruise anywhere, no restrictions, what would your dream destination be?​
Actually, we're working on making a dream of mine come to fruition in the form of the first Groove Cruise China hopefully later this year! But with no restrictions, it would be to Bali. Having been to 67 countries and 49 states, that is my "Happy Place" and I would love to share its magic with the #GCFAM.​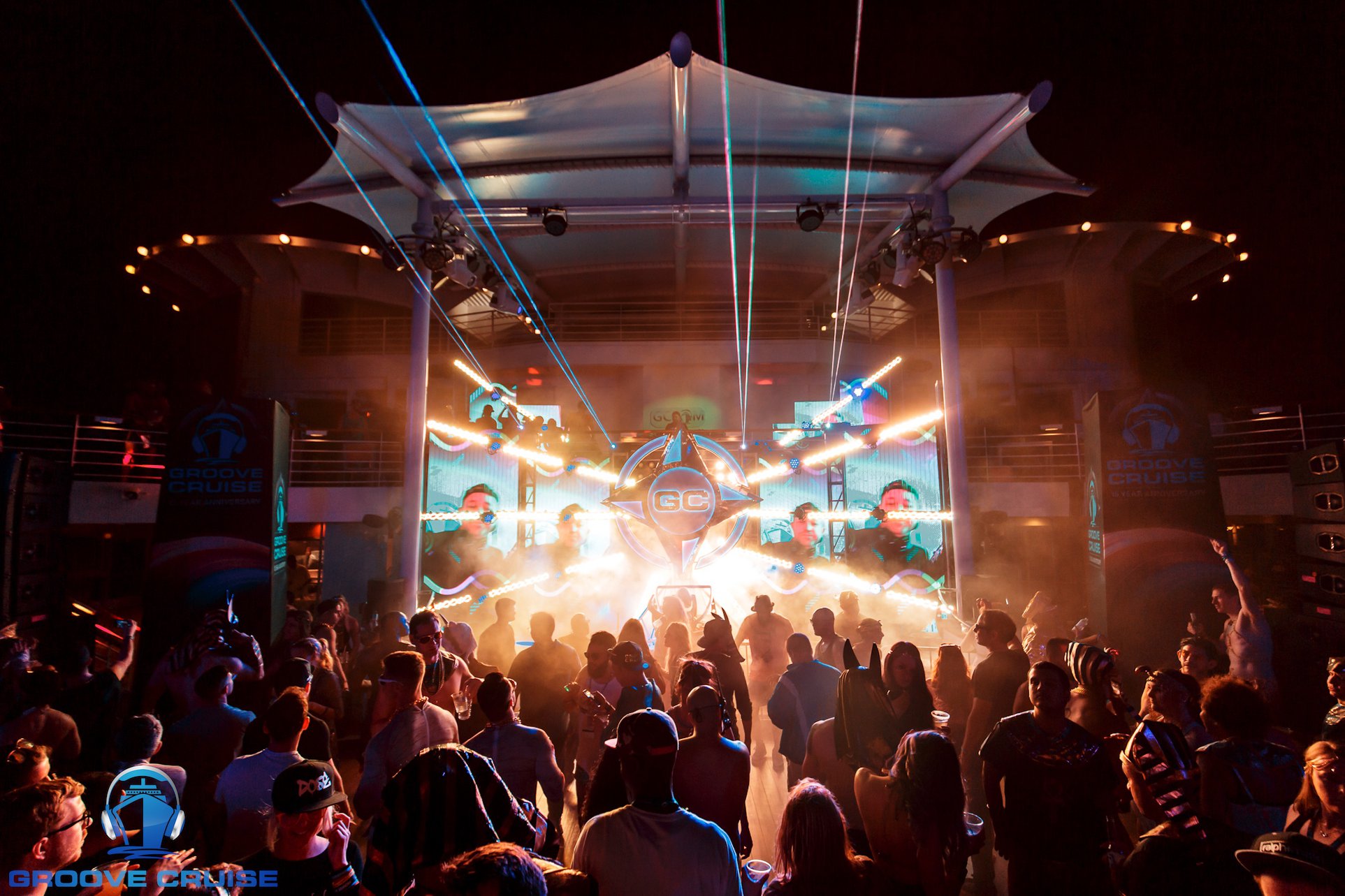 It couldn't have all been smooth sailing over the years, despite all of your success. What are the biggest challenges you encounter from one Groove Cruise to the next?​
There's a running joke in the GCFam about Groove Cruise "Cabo-not-Cabo" in that a few years back there was a hurricane in the path of getting to the destination of Cabo San Lucas, so we had to reroute to the backup plan of Ensenada, which also involved adjusting logistics for some of the DJs that were either flying in for the beach party or needed to fly out—but we made it happen and only one artist missed playing. That was a full-on team-defining moment and we came together to make lemonade out of lemons. It was humbling to see that massive change all get executed. It was hectic as all-hell but we crushed it.
You've just announced that Groove Cruise Miami 2021 will be sailing to Taino Bay in Puerto Plata, Dominican Republic. What goes into choosing the destinations for Groove Cruise sailings, and what led you to decide on Taino Bay for 2021?​
We like to plan destinations based on previous ones the Captains have enjoyed as well as exploring new stops. For Taino Bay, Groove Cruise Miami 2021 will be the first charter to visit the private pirate-themed paradise as it is still being built, plus nearby is my absolute favorite excursion in the entire Caribbean, the 27 Charcos Waterfalls. Puerto Plata is really unspoiled and we also have a fantastic local organization we have worked with there for Whet Foundation.
We are always innovating, always pushing the envelope, and making the experience better. I kept getting the same compliment on this past cruise: How the heck do you make this cruise better and better every year? With a 70 to 80% return rate, we must be doing something right! ​
Can you give us any clues or exciting information on what's in store for Captains on Groove Cruise Miami 2021?​
Not only will the new Taino Bay be a first for everyone, but the #GCFam's favorite ship, the Celebrity Infinity, will be completely reimagined with millions of dollars in upgrades including luxuriously revolutionized suites, The Spa by Canyon Ranch, an all-new Craft Social featuring over 40 craft beers, and the Retreat Sundeck & Lounge.
Plus, we are taking the surveys and music feedback from the Captains to create an elevated musical experience. Some new concepts will be added and some new ones we tried will be in bigger or different venues next year. I have TONS of ideas I just went over with our talent team but can't share everything just yet!​​
---
Connect with Groove Cruise on Social Media:
Website | Facebook | Twitter | Instagram | SoundCloud | YouTube