Anakim joins Desert Hearts Black with an impressive three-track EP, Poseidon's Revenge, that takes listeners on a journey into the depths of the house realm.
---
As the exciting new label, Desert Hearts Black continues to establish its presence in the electronic scene, the techno community is definitely taking notice. With heavy-hitters like Rinzen, Marbs, Evan Casey, and Thugfucker, the label is rounding out their sound and clearly defining their own style. Now, they're adding another artist to the mix with Los Angeles-based DJ and Producer Anakim.
With an impressive history of signed records with mau5trap, EIN2, and Dear Deer, Anakim is bringing his talents to the dark side. His debut with DHB is a masterfully crafted EP entitled "Poseidon's Revenge". The three-track progressive house EP showcases Anakim's style and solidifies why he absolutely belongs on this label.
Listen to Poseidon's Revenge on Spotify below, download the EP on Beatport, and read on for my take on the three tracks that Anakim has gifted us today.
Stream Anakim – Poseidon's Revenge EP on Spotify:
---
The title track, "Poseidon's Revenge" starts off the EP with subtle percussion and a build-up leading into a steady and melodic beat.
This track is easy to fall into the groove and find yourself getting lost in, and the drop in the second half pulls you in even deeper and darker. Anakim slightly scales it back with more minimalistic sounds in the next track entitled "High Priestess". He is able to work in some beautiful and lighter melodies on this track while keeping a familiar dark tone.
The EP finishes off with "Alien In the Stargate" that brings an uptempo start and rhythmic build-up before it pulls you into the portal and drops you right out into the ether. This appropriately titled track takes you on a cosmic adventure and delivers drop after drop of pure goodness.
Anakim is the perfect addition to the Desert Hearts Black family, and this EP was an excellent debut of his potential with this label. Make sure to give "Poseidon's Revenge" a listen and tell us what you think!
---
Anakim – Poseidon's Revenge EP – Tracklist:
Poseidon's Revenge
The High Priestess
Ailen in the Stargate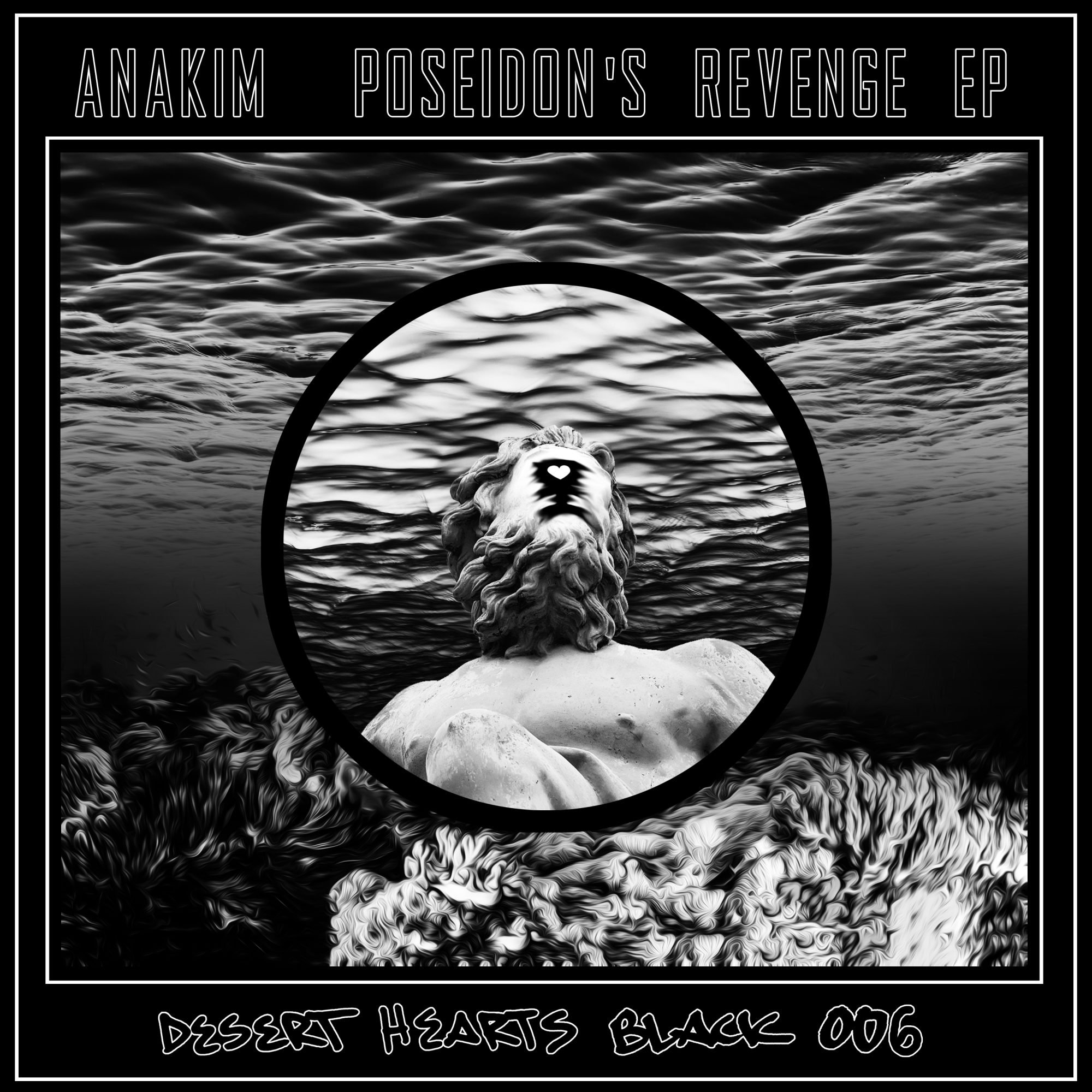 ---
Connect with Anakim on Social Media:
Facebook | Twitter | Instagram | SoundCloud | YouTube