Pack your bags and buckle up for a psychedelic ride through Thugfucker's new EP Interdimensional Journeys on Desert Hearts Black!
---
We have been absolutely loving what Desert Hearts Black has been doing since the recent launch of the label. They have been slowly and steadily been adding talented artists to their arsenal, each one bringing their own unique twist to the techno table. Now, a veteran of the DHB squad, Thugfucker has fittingly chosen to release his first and only EP of 2019 on their label. 
The four-track EP entitled "Interdimensional Journeys" truly takes you on a dark and mysterious adventure, creating a soundtrack fit for a late-night cruise. Thugfucker manages to hold your attention throughout the journey, and just when a simple break down settles he pulls you right back in with heavy drops, keeping you guessing. 
Listen to Interdimensional Journeys on Spotify below, download the full EP on Beatport, and read on for my take on this fresh release from Thugfucker!
Stream Thugfucker – Interdimensional Journeys EP on Spotify:
---
The first song on the EP is "Sidestep," reminiscent of some kind of hyperspace neon dream.
"Sidestep" is the most upbeat and effervescent of the lot and gives the listener the feeling of stepping directly into a video game. With such a strong way to start out the EP, "Holotropic" followed even stronger, darker, and deeper. About a third of the way in the song takes an eerie turn and gives you a curious sense of danger and calm at the same time.
Thugfucker seems to paint a story with each layer and sound as his brushstrokes. "Holotropic" feels like your walking through a moonlit graveyard with a lingering neon green fog… Can you picture it? 
If we hadn't already felt like we were taken on a psychedelic rollercoaster, the track "Psychedelic People" pulls us in further.
Thugfucker fittingly samples the familiar voice of psychonaut Terrance Mckenna and jumps right in with a funky beat. This track is simpler and steady, letting your mind be guided by Thugfucker's playground of sounds sprinkled throughout. 
And because we are blessed, the Desert Hearts Black founders Evan Casey and Marbs have remixed "Sidestep" as the fourth track on the EP. These two techno masters worked together to add punchier and darker tones to an already incredible song. With a seamless blend of high energy and slower pulls this remix is perfect for one of those dusty late-night sets in the desert.
Definitely make sure to give this entire EP a listen. Each track tells a unique story of its own but blends together effortlessly. We suggest listening in order to truly travel through Thugfucker's Interdimensional Journeys. Let us know what you think!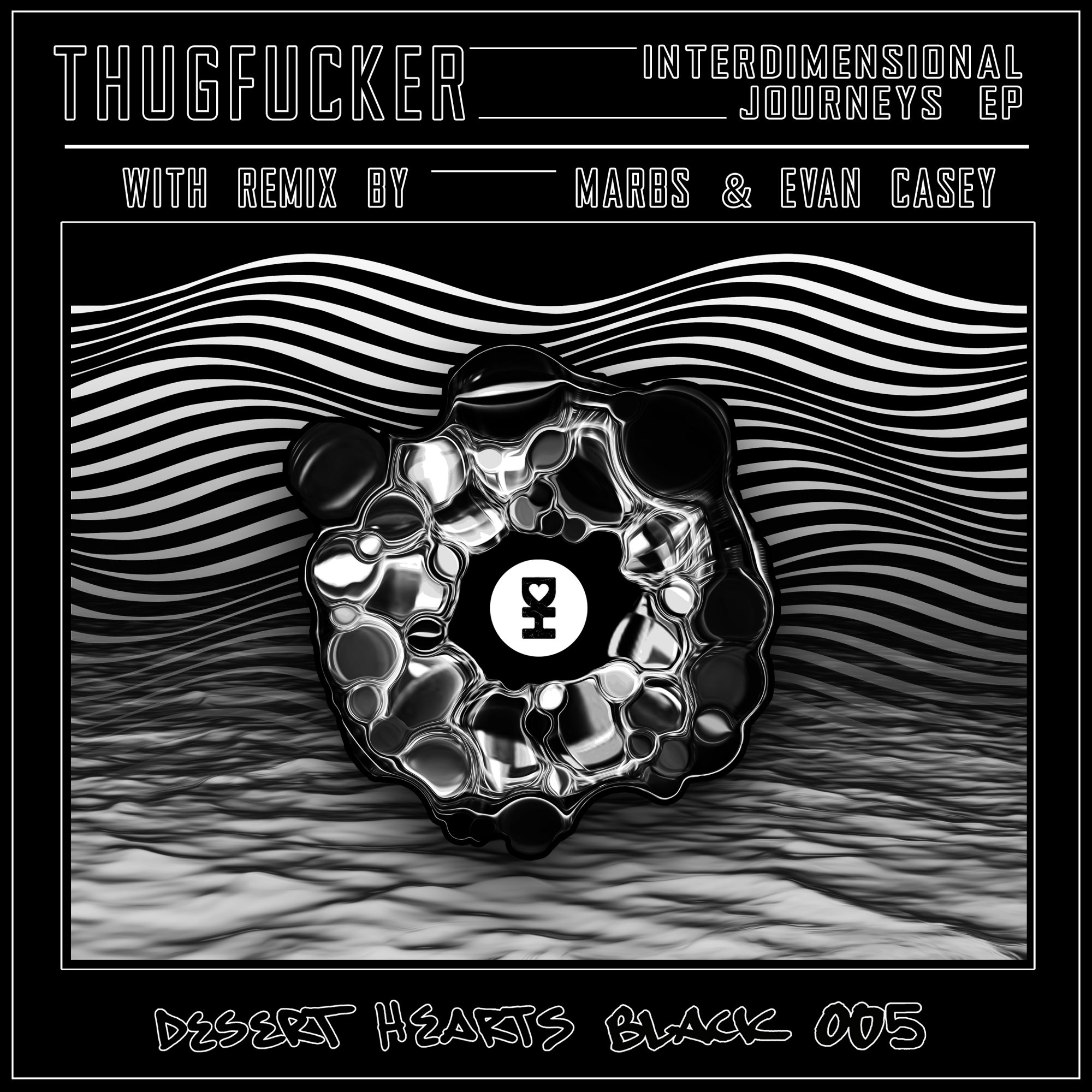 Connect with Thugfucker on Social Media:
Website | Facebook | Twitter | Instagram | SoundCloud | YouTube