As Rebūke prepares to embark on a tour that will take him all over Ireland and the UK, today he offers up his three track debut Drumcode offering, Rattle!
---
After lighting up the night with house and techno masterpieces that include "Along Came Polly," "The Pipe," and 50 First Raves, it should come as no surprise that Rebūke would catch the gaze of Drumcode's head honcho Adam Beyer. Today, after much anticipation, he's graced the iconic label with his latest release dubbed Rattle.
As he gears up for his Erā tour, kicking off on October 31 in Galway, Ireland, Rebūke has delivered yet another fantastic package of beats that we just know you are going to become instantly obsessed with. With a name like Rattle, these tracks promise to get us moving and shaking on the dance floor!
Related: Watch Rebūke's mini-documentary Made In: Ireland to get to know more about the man behind the music!
Take a listen to Rebūke's Rattle EP on Spotify below, grab a copy of the release on your favorite platform, and read on for some of my thoughts on the EP!
Stream Rebūke – Rattle EP on Spotify:
---
Hitting overdrive for a peak hour dive into techno paradise, Rebūke shows us that he is a force to be reckoned with.
Digging right into the title track, we are met with a tested, tried, and true expression of Rebūke's dynamic musical character. It created a massive buzz during Radio 1's Weekender in Ibiza and since then, fans have been dying to get their hands on the release. What makes this track glow with intensity is the rhythmical drum and horn details that make way for an acid line flip into a nostalgic rave dimension.
Now that Rebūke has your brain firing on all cylinders, "Operator" picks up where "Rattle" leaves off, taking the drum inspiration and twisting it with wavy synth chords that will leave you drunk with elation. I can imagine hearing this on the club floor as the lights and lasers spin dance music revelers into an unbridled frenzy.
Closing out the array of underground techno mood shifters, "Metal" welcomes us to mix and mingle with a cosmic tribe, plucking us out of our conscious state. As with all of his tracks, Rebūke places his stamp on "Metal" with a twisted dark melody that frolics over festive percussion and sideways sound details. Both upbeat and brooding from start to finish, this track is made for the moments when all you want to do is get wild and weird.
---
Rebūke – Rattle – Tracklist:
Rattle
Operator
Metal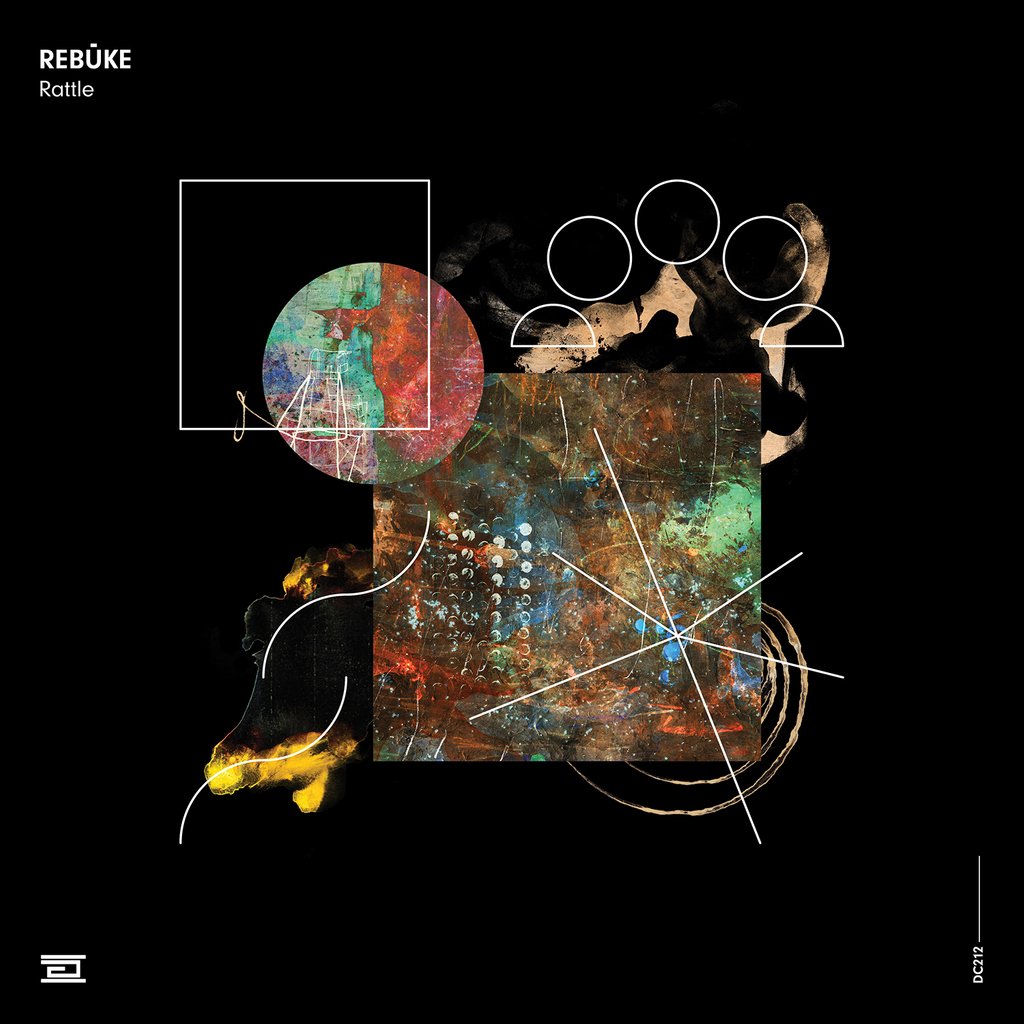 ---
Rebūke Erā – Tour Dates:
October 31: Galway (IE) Monroes | Tickets: HERE
November 15: Cork (IE) Cyprus Avenue | Tickets: HERE
November 16: Newcastle (UK) Cosmic Ballroom | Tickets: HERE
November 22: Birmingham (UK) Blackbox | Tickets: HERE
November 29: Swansea (UK) Sin City | Tickets: HERE
November 30: Nottingham (UK) Stealth | Tickets: HERE

December 7: Glasgow (UK) SWG3 | Tickets: HERE

December 14 Sheffield (UK) Tank | Tickets: HERE


December 22 Letterkenny (IE) Fifth Avenue

| Tickets: HERE
---
Connect with Rebūke on Social Media:
Facebook | Twitter | Instagram | SoundCloud